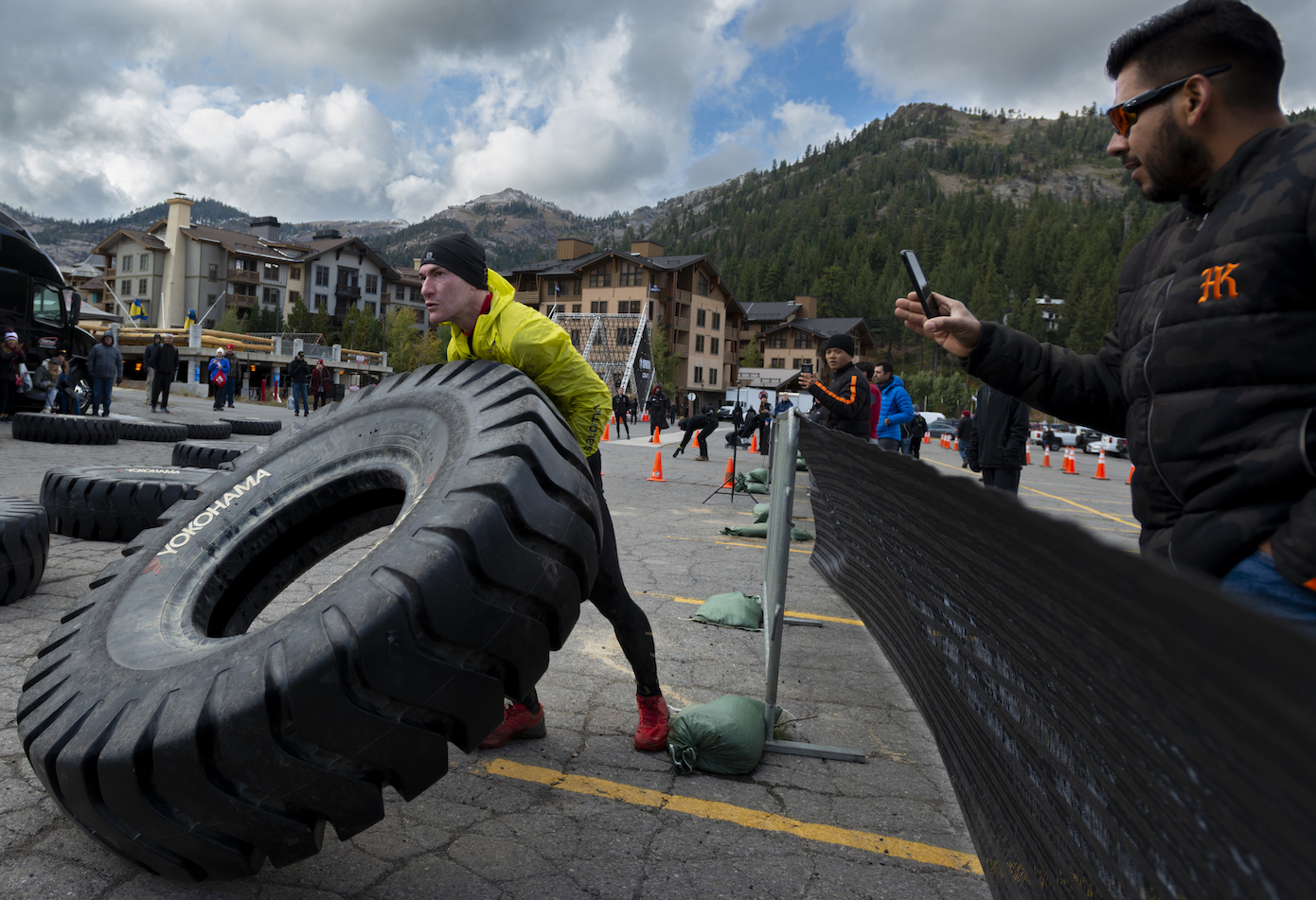 Photo by Tony Maher
There are great athletes and there is great athletic gear; put two and two together and you have a matchmade in victory heaven. Take a trail runner, for instance. If they're not running in the right shoes, most likely they're not performing to the best of their ability. When it comes to the Obstacle Course Racing (OCR) universe, Salomon has been changing the game for many competitors, including rising OCR athlete Georgis Tzortzakis (George-jack-iss).
Finance guru by day and athlete by weekend, Georgis has been racing in the spotlight this 2019 season with victories from Spartan Phoenix Stadium (1st Place AG*) to Tougher Mudder (1st Place), Top 10 at Spartan North American Championships and Top 5 Spartan World Championships in Tahoe; not to mention the multiple Top 3 podium placements at Grit OCR, Spartan Sprint, etc.
Starting out in competitive ice hockey at Purdue University, Georgis took on the competitive triathlon circuit, before tackling marathons and eventually discovering his love for OCR in 2016 at Spartan San Francisco. Now he races as an HK Elite for Justin Nucum's Team and OCR Training empire Hardkour Performance.
Battling obstacles and terrain in every environment, from ice and snow to muddy mountains, Georgis knew he needed to find a match with the right kind of shoes and gear.
"I discovered Salomon when I started getting into steep rugged mountain trails. It seemed the brand was built for mountains and rugged terrain. I got my first pair of Salomon SLAB Soft Ground 6's and have been loyal to them ever since. My entire kit is based off of the Salomon brand today," Georgis said.
Just this past September, he took on the Spartan World Championships in Lake Tahoe, CA sporting Salomon. Inspiring many in the obstacle racing community, Georgis gives LATF his first-hand review of Salomon Gear on the course:
Shoes – S/LAB Sense 7 SG: Light, versatile, incredible grip. I can fly uphill and descend as hard as possible without worrying about grip or rocks due to the incredible support and rockplate in the shoe. The quicklace system is unlike any other brand; you don't have to ever worry about your shoes coming untied during a race in tough conditions.
Jacket – FAST WING: It's foldable and versatile. It fits in my Salomon modular belt and can be worn when the weather gets to be too much for skin. It is waterproof and kept me warm in the sub 40 degree swim. I just jumped in the lake with the jacket on and trusted that it would keep me warm, and it did.
Hydration – S/LAB Modular Belt with 20oz collapsible flask: Best handsfree and the lightest hydration setup an OCR athlete can have. Bottle comes in and out easily and there are 2 front pouches that can hold nutrition keys etc. I have completed a 15 mile training run and multiple Spartan Beasts with this belt on. I trust it for anything under 20 miles in normal temperatures where I won't need more than 2 gels and 20oz of fuel.
Beanie – Salomon Pro Beanie: It kept my head warm and dry. I was amazed how quickly it dried just after the swim portion of the race. It is lightweight and durable can be stored in the modular belt as well. Without this beanie my body temp would have been all over the map. The beanie helped maintain a good core temperature and allowed me to race to the best of my abilities.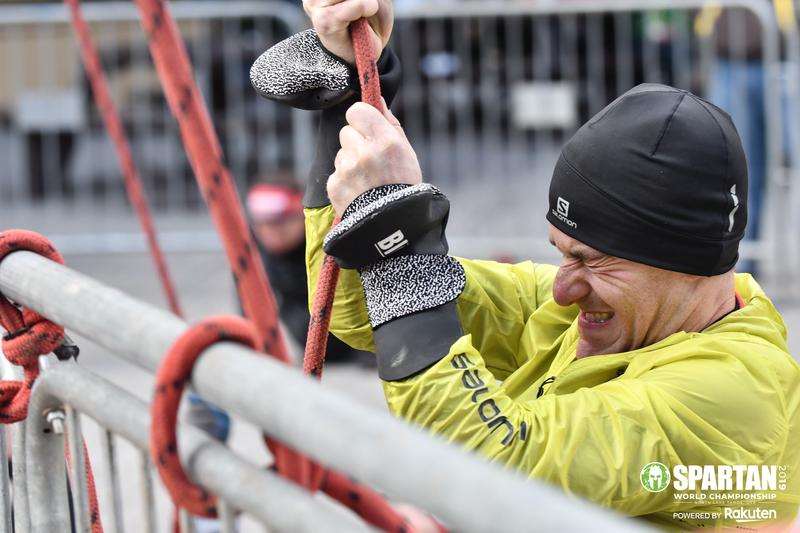 Having just crossed the finish line this past weekend at Tougher Mudder SoCal in Lake Elsinore, Georgis took home 1st place male and 1st place overall in his S/LAB Sense 7 SG's!
Juggling obstacles, work and family, Georgis and his wife Kelly have a young son with another baby on the way. As a family man, we asked him how he balances his schedule with training.
"I set training goals based on what I am building up for and what gaps I have as an athlete. I train as early as 530am to as late as 9pm when the kids are asleep. I prioritize my family first, my job second and work training in with any extra time that comes available. Needless to say, I am always on the go with a gym bag and sandbag in my car," he said.
That's a wrap on this GEAR SPOTLIGHT featuring Georgis Tzortzakis. Stay tuned for what's new with Salomon for Holiday Gift ideas and the 2020 race season in our Fitness section!
---
Follow Georgis on IG: @WatchJordyGo
---
*Age Group Competitor