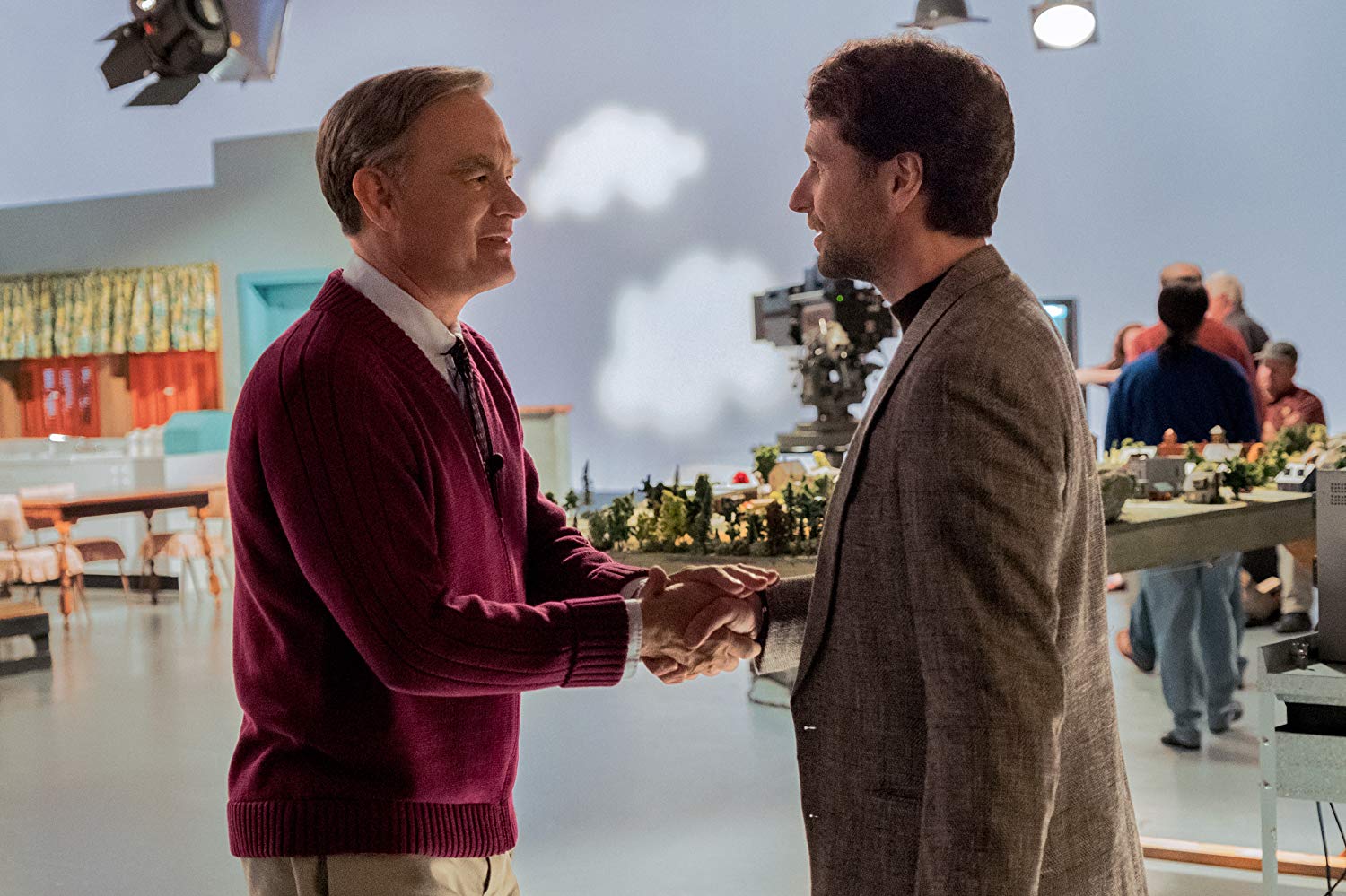 A cynical journalist learns a thing or two about the virtues of kindness when he is assigned to write an Esquire profile of Mister Rogers, the beloved host of the titular children's educational program, in "A Beautiful Day in the Neighborhood," a feel-good bio-drama starring Tom Hanks and Matthew Rhys.
Coming off the compelling Lee Israel bio-drama "Can You Ever Forgive Me?" and her bold directorial debut "Diary of a Teenage Girl" before that, with her third feature, filmmaker Marielle Heller delivers an imaginatively constructed and emotionally resonant entertainment that marks her most moving work to date. A film filled with kindness, empathy and all the characteristics that made the television personality such a beloved public figure, the smart and heartwarming script by Micah Fitzerman-Blue and Noah Harpster, inspired by Tom Junod's 1998 Esquire profile, beautifully captures the spirit of a man whose inherent goodness inspired all of those who came in contact with it. Featuring standout behind-the-scenes work, including a stirring score by Nate Heller, wondrous camerawork from Jody Lee Lipes and ace editing by Anne McCabe, "A Beautiful Day in the Neighborhood" is rounded out by a picture-perfect performance from one of Hollywood's most adored actors portraying one of America's most adored television hosts.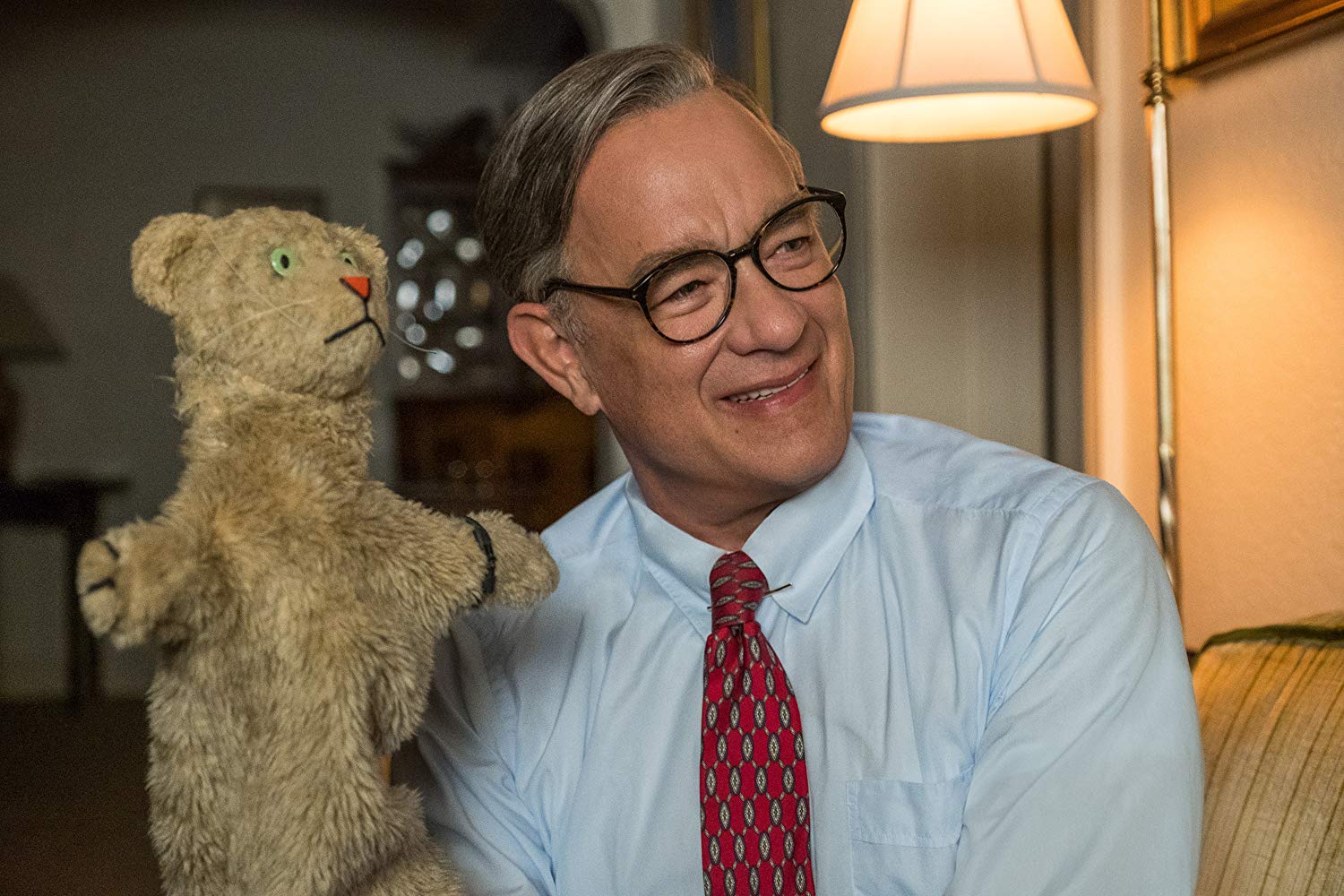 Set in the late 90s, the film follows Lloyd Vogel (Matthew Rhys), a world-weary investigative journalist at Esquire magazine with a reputation for hard-hitting reporting. Struggling to raise a newborn in the city with his adoring wife Andrea (Susan Kelechi Watson), and having difficulty finding willing interviewees due to his previous takedown pieces, Lloyd suddenly finds himself at somewhat of a crossroads. Adding to Lloyd's private struggles is the reappearance of his estranged dad (Chris Cooper), who abandoned him and his mother at a young age to pursue another woman, and with whom Lloyd gets into a fight at his sister's wedding.
It is under these inopportune circumstances that, as a kind of joke amongst the editorial staff, Lloyd is assigned to write a short profile of the famously kind and beloved children's talk show host, Fred Rogers (Tom Hanks), for the magazine's upcoming Hero edition. Bringing his morose attitude to the assignment, Lloyd approaches the job in hopes of piercing through Mr. Roger's nice guy persona and exposing the darkness behind the façade. However, after visiting Fred on the Pittsburgh set of his feel-good educational program, Lloyd is thrown off-guard by his disarming honesty, genuine niceness, and sly ability to flip his role from subject to interviewer, turning their meetings into a form of therapy sessions for Lloyd. As Fred imparts his wise words to Lloyd over the course of several conversations, a genuine friendship is born, and the experience gives the writer the tools he needs to confront his emotions and finally heal.
With this utterly charming and uplifting bio-drama, director Marielle Heller evokes the very same qualities that her subject possesses, and that struck such a chord with his audience for decades, bringing a wisdom and kindness and openness to the proceedings that feels both refreshing, authentic and absolutely in keeping with the spirit of the delightful man at the story's center. Micah Fitzerman-Blue and Noah Harpster's savvy and emotionally astute script smartly frames the story as an educational lesson within "Mister Rogers' Neighborhood," and with Lloyd as the subject, allowing the film to explore the emotions at work in a completely pleasing and organic manner. Also helping behind the scenes to make "A Beautiful Day in the Neighborhood" such an enchanting production is the creative camerawork by Jody Lee Lipes that does all it can to immerse viewers and Lloyd alike in the wonderful world of Mister Roger's Neighborhood, and to gently elicit the narrative's touching drama. Jade Healy's ingenious production design also stands out with her loving recreations of the set of "Mister Rodger's Neighborhood," and succeeds in transporting audiences back to its 90s setting.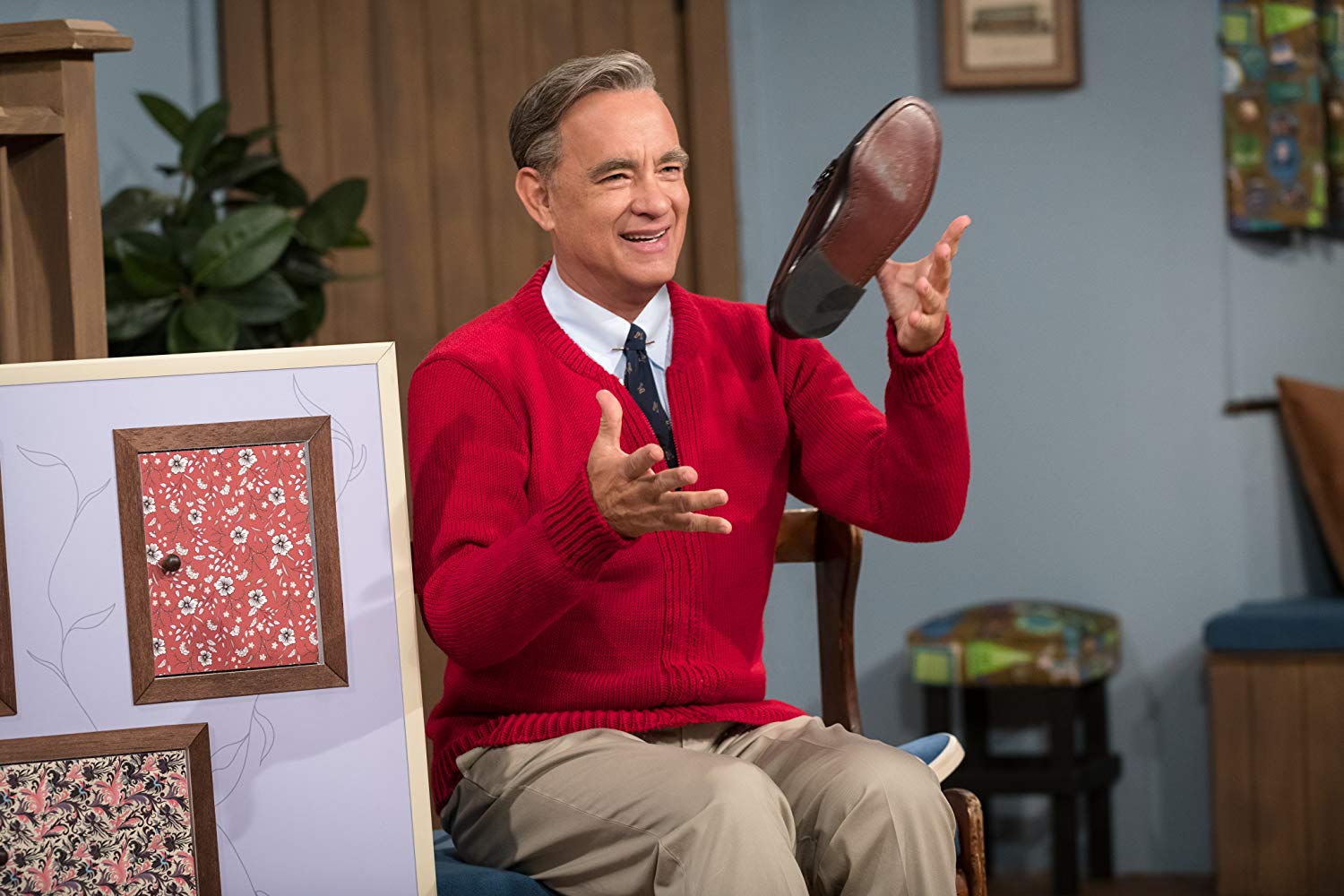 It is rare to find an actor perfectly suited to portray a particular character, but with Tom Hanks in the role of Mister Rogers, you would be very hard-pressed to find someone better equipped for the role. Although Hanks has undeniably proven his versatility as a performer over the years, he has also steadily built his reputation of being "America's Dad" with his everyday charm and general likability, and here he gets to apply those qualities to a real-life and similarly beloved person. However, it would be wrong to assume that Hanks is merely playing a version of himself here, as he inhabits the character with maximal believability, from the look to the mannerisms and everything in between. Hanks is aided with some excellent scene support from Matthew Rhys in the role of Lloyd Vogel, the cynical journalist who allows Mister Rogers to flip the script on his interview with soul-soothing results. Chris Cooper also proves himself reliable as ever playing Lloyd's irresponsible father, and Susan Kelechi Watson makes an impression with her authentic portrayal of Lloyd's wife Andrea.
"A Beautiful Day in the Neighborhood" is a soul-stirring bio-drama that will kill you with kindness.
By Lucas Mirabella
Running Time: 109 minutes
Rated PG for some strong thematic material, a brief fight, and some mild language.
https://www.abeautifulday.movie