Keane have released a new version of current single "Stupid Things," one of the standout tracks on their critically acclaimed new album, Cause and Effect, released last month. Written by Keane and produced by David Kosten and the band themselves, "Stupid Things" features stunning vocals from Tom Chaplin on this emotionally charged tune.
"Stupid Things is quite unusual for Keane," explains songwriter and pianist Tim Rice-Oxley. "Partly, it relates to my own experiences. I'd just gone off the rails. We dig these holes for ourselves, from which it can be hard to recover.
The chorus is like a litany of mistakes, but the verse is trying to express how easy it is to do that." It's been quite a year for the band. After spending much of the summer blowing away festival crowds across Europe and wowing fans in the US with a series of intimate shows, Keane released Cause and Effect, their fifth studio album and the first since 2013. The album hit Top 20 on the Billboard Albums chart and hit the UK charts at #2.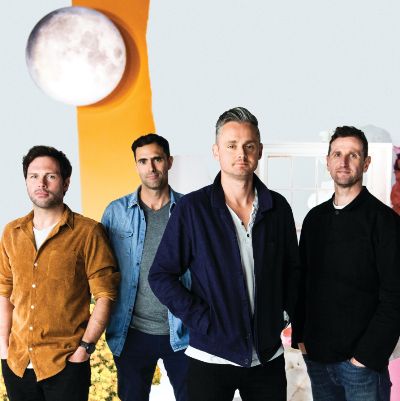 CBS's The Late Late Show with James Corden brought the love for their fellow Brits, inviting Keane in June for a live performance of their single "The Way I Feel," (the first single off the album which went Top 20 on AAA Radio) and then again last month to perform "Love Too Much," both tracks from Cause and Effect. Keane – Tom Chaplin, Tim Rice-Oxley, Richard Hughes and Jesse Quin- have just finished a triumphant sold out UK tour and will spend the remainder of 2019 touring Latin America before embarking on their North American headline tour kicking off March 2020. (Full routing below)
CAUSE AND EFFECT OUT NOW!


NORTH AMERICA TOUR DATES:
3/5/20 Vancouver, BC The Commodore Ballroom
3/6/20 Portland, OR Roseland Theater
3/7/20 Seattle, WA Showbox
3/9/20 Oakland, CA Fox Theater
3/10/20 Los Ángeles, CA Dolby Theatre
3/13/20 Denver, CO The Mission Ballroom
3/15/20 Austin, TX Emo's
3/16/20 Houston, TX House of Blues
3/18/20 Dallas, TX House of Blues
3/20/20 Chicago, IL Cadillac Palace Theatre
3/21/20 Nashville, TN CMA Theater
3/23/20 Toronto, ON Danforth Music Hall
3/24/20 Montreal, QC M-TELUS
3/25/20 Boston, MA Orpheum Theatre
3/27/20 Washington, DC The Anthem
3/28/20 New York, NY Beacon Theatre

2019 TOUR DATES IN LATIN AMERICA:
11/13/19 Monterrey, MX Teatro Citibanamex
11/15/19 Guadalajara, MX Auditorio Telmex
11/17/19 Mexico City, MX Corona Capital Festival
11/20/19 Bogota Colombia Royal Center
11/22/19 Lima, Peru Parque de la Exposicion
11/24/19 Santiago, Chile Caupolican Theater
11/25/19 Santiago, Chile Caupolican Theater
11/27/19 Asunción Paraguay Jockey Club
11/29/19 Buenos Aires, AR Buenos Aires Arena
12/1/19 São Paulo, Brazil Espaco Das Americas