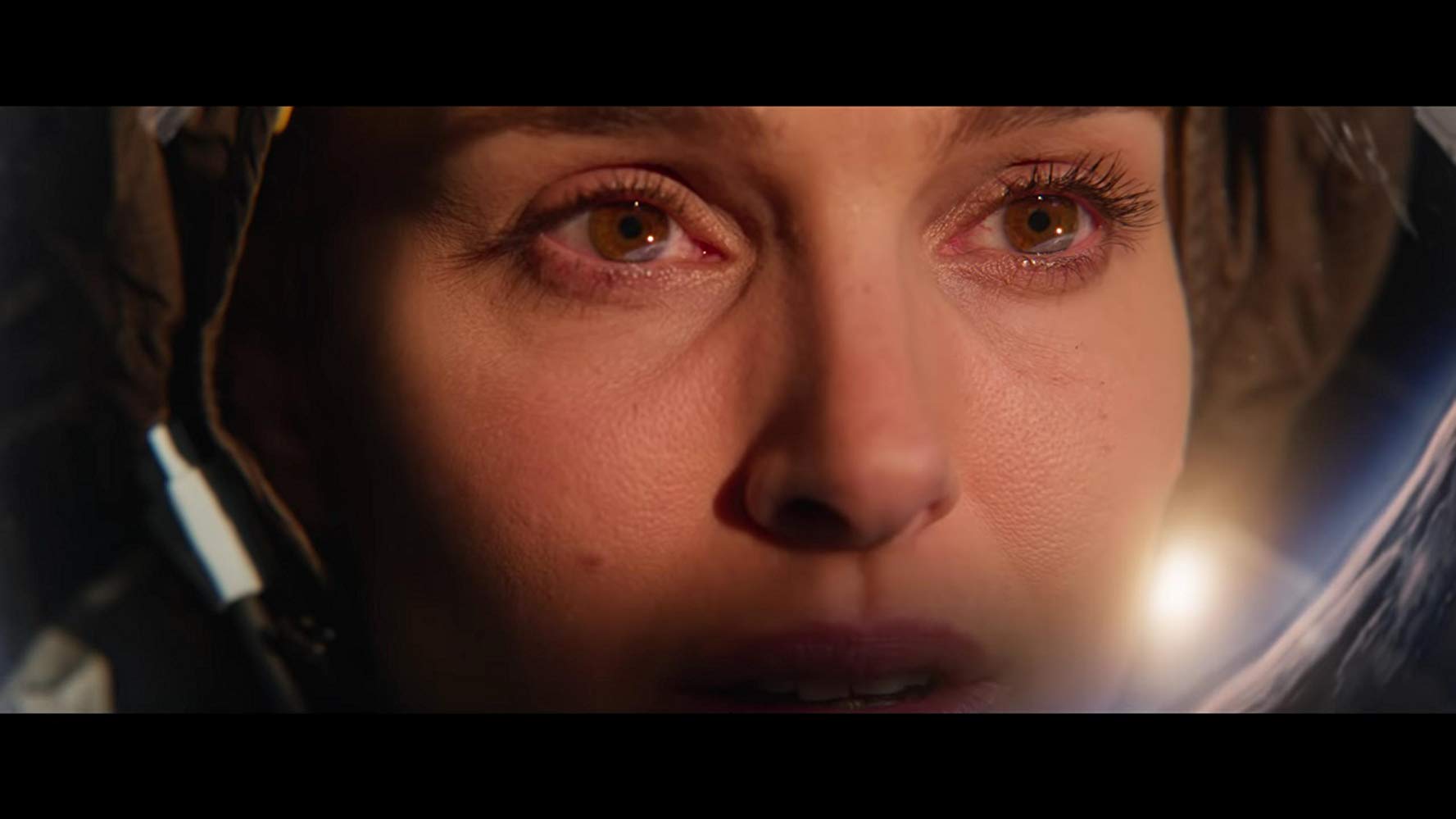 Natalie Portman is out of this world as a determined astronaut who struggles to readjust to life on earth after a transformative experience in outer space in "Lucy in the Sky," a strange yet compelling existential drama also featuring Jon Hamm, Zazie Beetz and Dan Stevens.
Making his feature directorial debut, "Fargo" and "Legion" creator Noah Hawley takes a stranger-than-fiction true tale, loosely based on the tabloid-grabbing case of astronaut Lisa Nowak, and employs a jarringly experimental approach to the already surreal storyline, resulting in a memorable but ultimately alienating cinematic experience. Cowritten by Hawley, Elliott DiGuiseppi and Brian C. Brown, the thought-provoking script focuses on Lucy's feelings of disconnection upon returning home, and how certain societal ills – chiefly gender discrimination, particularly at NASA – may have compounded her feelings of isolation and, eventually, paranoia. And while the experimental nature of this endeavor is certainly admirable in a hauntingly beautiful sort of way, Hawley's artsy approach to the disjointed storyline will most likely register as just too damn weird for most moviegoers. Still, if "Lucy in the Sky" is a miss, it's a an engrossing one, buoyed by some spellbinding camerawork from Polly Morgan and a fully committed lead performance by Natalie Portman that is as fearless as it is captivating.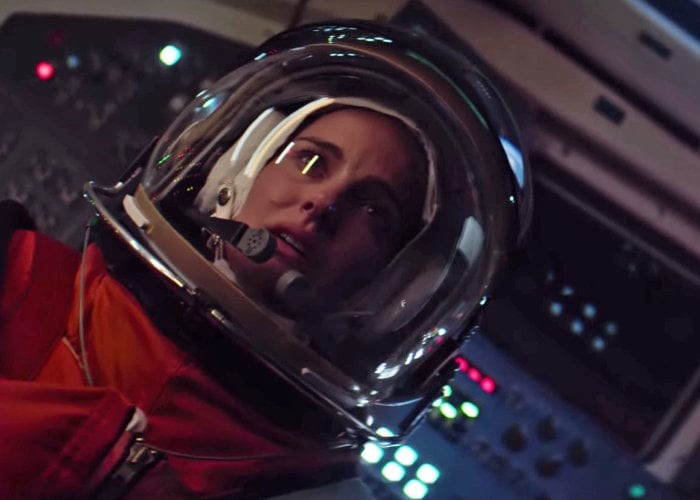 In the film, Portman plays Lucy Cola, a hardworking astronaut whose dedication to her job has earned her a place among the notoriously competitive and male-dominated team at NASA. When we first meet Lucy, she is already in space – a wondrous sensation experienced by precious few – and to say she is awestruck by the event is a bit of an understatement. Upon returning home to her small-town Texas life with fellow NASA employee husband Drew (Dan Stevens), Lucy is suddenly overtaken by feelings of disconnection, and struggles to find meaning in a world revolving around seemingly insignificant tasks like family gatherings and trips to Applebee's.
As Lucy's feelings of disconnection with her humble earth life continue to grow, so too does her desire to return to space in hopes of having that awe-inspiring sensation once again, and so she pours her heart and soul into training to qualify for the next mission. While training with the mostly male contingent at NASA, Lucy begins to feel as though she can only connect with those who themselves have also traveled to the outer reaches – people like Mark Goodwin (Jon Hamm), a charismatic and recently divorced astronaut with whom Lucy soon takes up an extramarital affair. As Lucy's personal life comes undone by ambition, infidelity and her loss of a sense of purpose, she suffers some additional setbacks that cause her to lose her grip with reality.
Loosely based on the crazy true story of astronaut Lisa Nowak and her dysfunctional romance with a fellow astronaut that unraveled in spectacular and very public fashion, co-writer and first-time director Noah Hawley makes an intriguing but utterly bizarre feature debut with this surreal space drama. Posing some interesting existential questions but taking an alienating approach to the material, with far too many distracting diversions into magic realism, the storyline indulges too many flights of fancy, resulting in a film with some captivating parts but that never cohere into a satisfying whole. However, the experimental camerawork by Polly Morgan is a compelling addition, playing with various color palettes and aspect ratios to enhance the storytelling and Lucy's sense of isolation and eventual break with reality. And while the cinematography, Jeff Russo's score and the stellar production design by Stefania Cellaall contribute to creating the otherworldly tone Hawley is after, most moviegoers will likely consider these indulgences as overkill.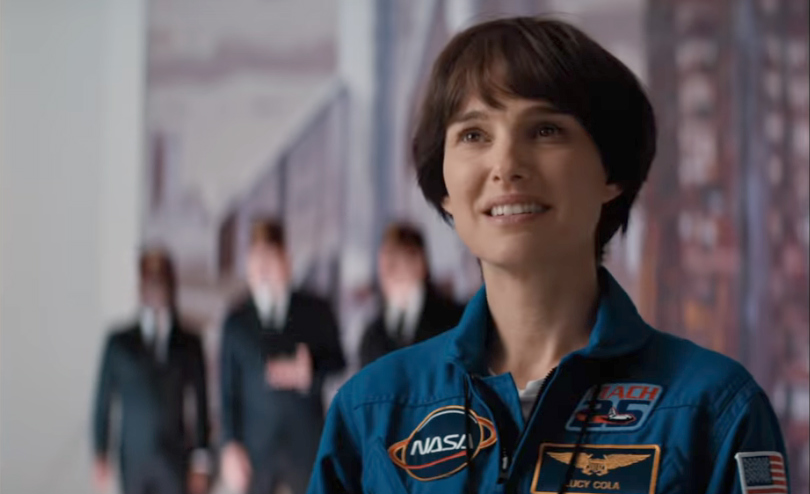 Playing the determined but erratic title character whose existential crisis fuels the narrative, Natalie Portman delivers a fascinating lead performance that may be overshadowed by the film's overall strangeness but still commands attention throughout. The psychological turmoil that Lucy experiences throughout the film is not an easy emotion to convey, and even less so in the many hallucinatory scenes meant to mirror the character's unraveling mental state, but Portman pulls it off most impressively. "Lucy in the Sky" is elevated by a talented and diverse supporting cast, with Jon Hamm putting in memorable work as Lucy's charming but selfish astronaut lover, Zazie Beetz adding another strong performance to her growing resume as Lucy's romantic and professional rival, and Dan Stevens delivering a pitch perfect turn as Lucy's beleaguered husband. Ellen Burstyn is also quite good portraying Lucy's hard-drinking, tough-talking grandma.
"Lucy in the Sky" is an existential drama that is too daring for its own good.
By Lucas Mirabella
Running Time: 124 minutes
Rated R for language and some sexual content.