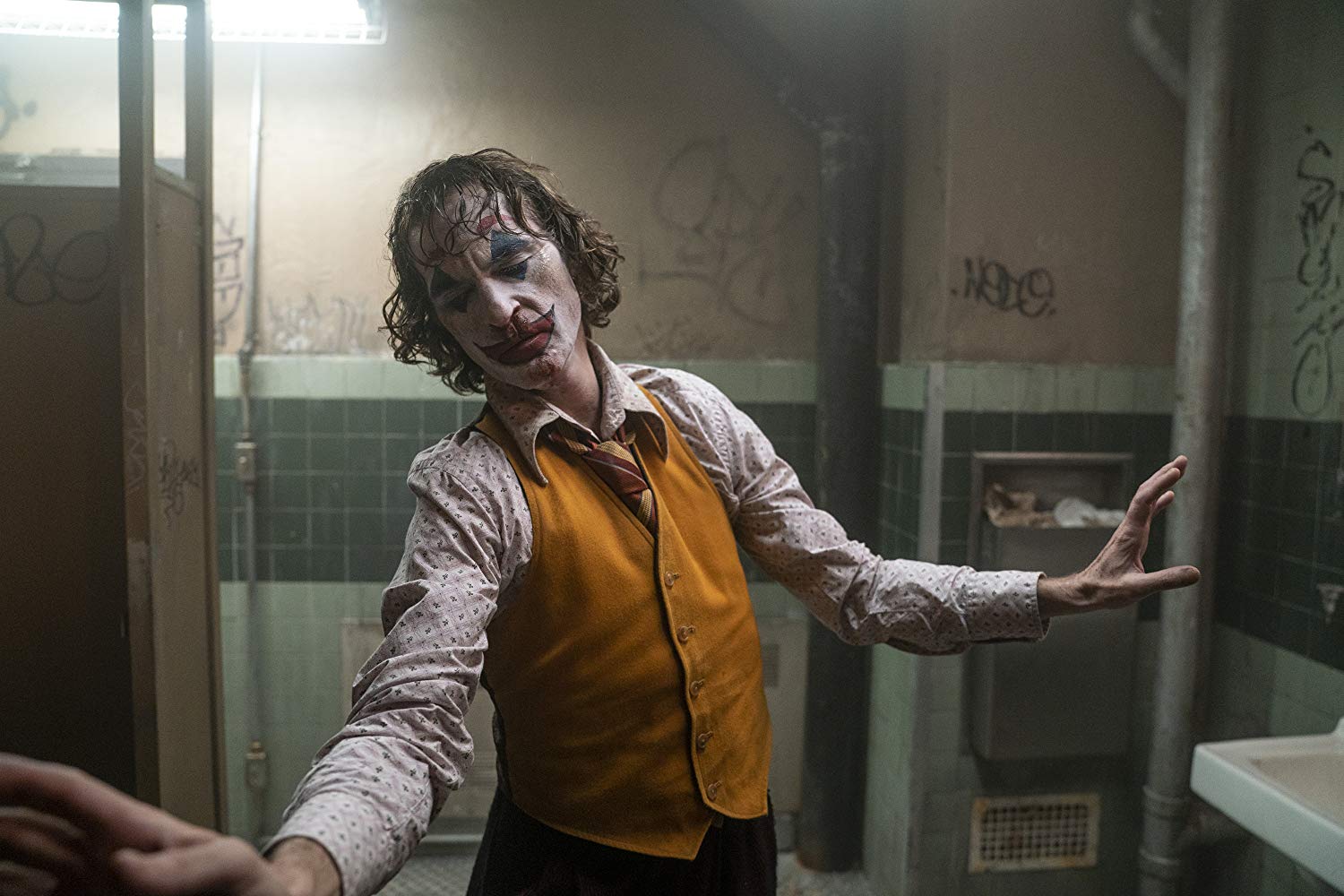 Joaquin Phoenix is disturbingly good in a jet-black origin story centered on one of the most memorable villains in comic book and film history in "Joker," a crazy character study costarring Robert De Niro, Zazie Beetz and Frances Conroy.
Taking a decidedly darker turn from the R-rated comedies like "Old School" and "The Hang Over" trilogy that cemented his career, filmmaker Todd Phillips gives the titular DC villain an origin story unlike anything that has preceded it, inviting viewers inside the mind of a psychopath and showing the societal forces that created him. Paying homage in both look and storyline to Martin Scorsese's "Taxi Driver" and "The King of Comedy," this unnerving character study takes a slow burn approach to the material that puts the character's gradual psychological unraveling front and center, and the deliberate pacing sometimes causes the film to lag. Still, the emotionally rich but narratively spare script by Phillips and co-writer Scott Silver offers enough surprises and unexpected jolts of violence to keep audiences entertained throughout, even if the filmmaking exhibits some self-indulgence.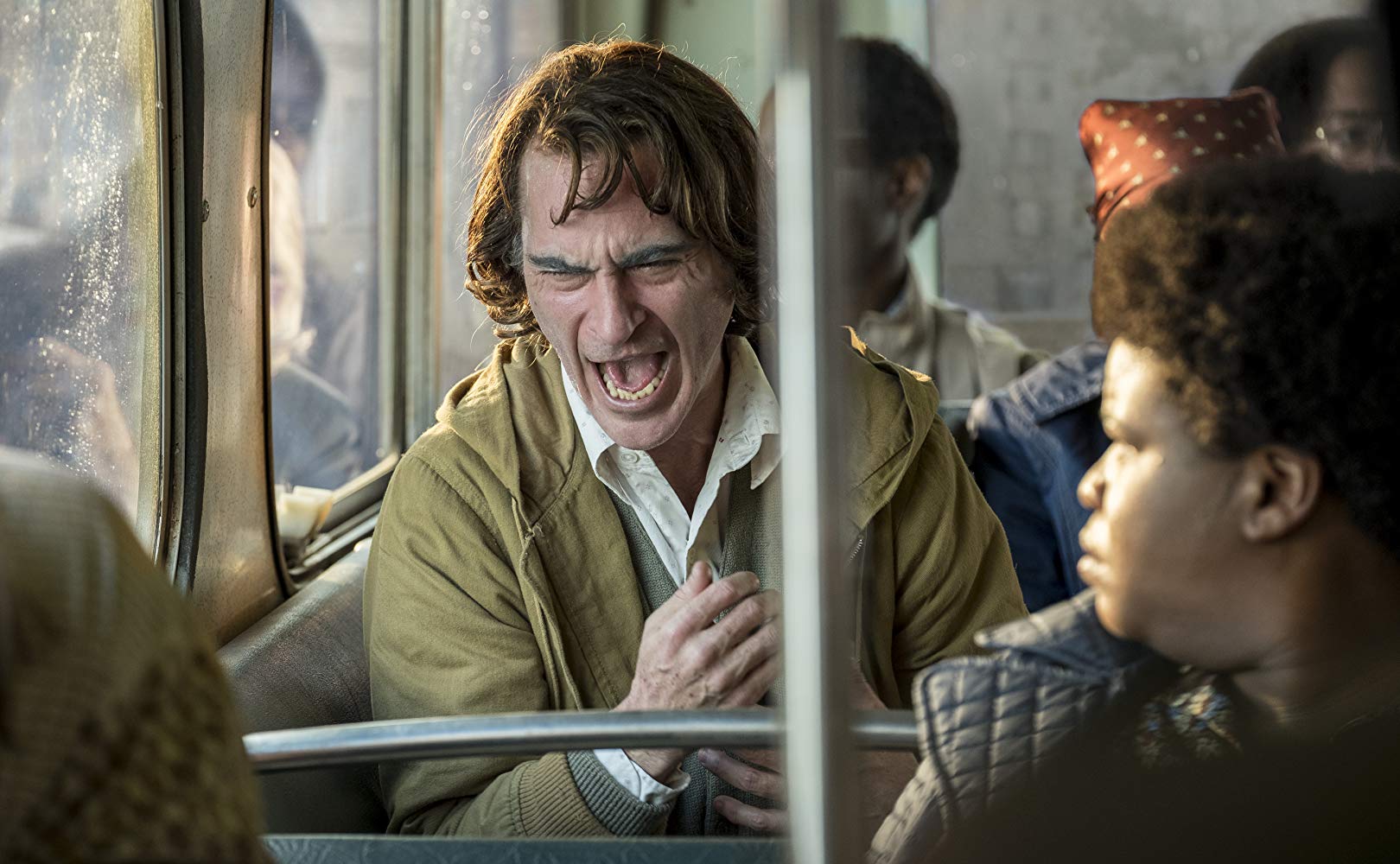 In the film, Phoenix plays Arthur Fleck, a psychologically disturbed Gotham City resident who lives with his mother (Frances Conroy), works as a clown, and may or may not suffer from a neurological condition that makes him compulsively giggle. A social outcast if ever there was one, Arthur tries to put on a smile but faces cruelty everywhere he goes, whether it's street kids beating him up, subway riders taunting him, or coworkers clowning on him. This savagery is part of a downbeat atmosphere in the city that is a result of societal unrest from a growing disparity between the rich and poor, a garbage strike that has everyone on edge, and budget cutting for services to those who need them the most.
It's within this explosive setting that Arthur decides to try his hand at standup comedy, even inviting along the cute girl who lives down the hall (Zazie Beetz), and the results are so poor, the video of the bombed set finds its way to late-night television host Murray Franklin (Robert De Niro), who ridicules him on-air. This incident, along with some disturbing revelations about his family history, lays the seeds for Arthur to transform from traumatized clown to homicidal maniac. When Murray invites Arthur to be a guest on the show, he sees the appearance as the perfect opportunity for his official coming-out party as the Joker.
Working from an original script that he co-wrote with Scott Silver, writer-director Todd Phillips offers audiences a gripping and wholly unique take on the classic DC villain, and while the storyline's emphasis on the character's interior life results in an occasional lack of action, the buildup is riveting enough to keep things compelling. That said, there are entirely too many pointlessly repetitive scenes of Joker laughing and dancing his face off, which neither drives the story forward or offers any character insight; it's essentially just mood-setting filler that stops the story in its tracks. Narrative flaws aside, the filmmaking on display is certainly impressive, with standout cinematography from Lawrence Sher that captures the crime-ridden 1980s Gotham setting in all its grimy glory and a wonderfully operatic score by Hildur Guonadottir whose tonal shifts nicely mirror the character's combustible mindset.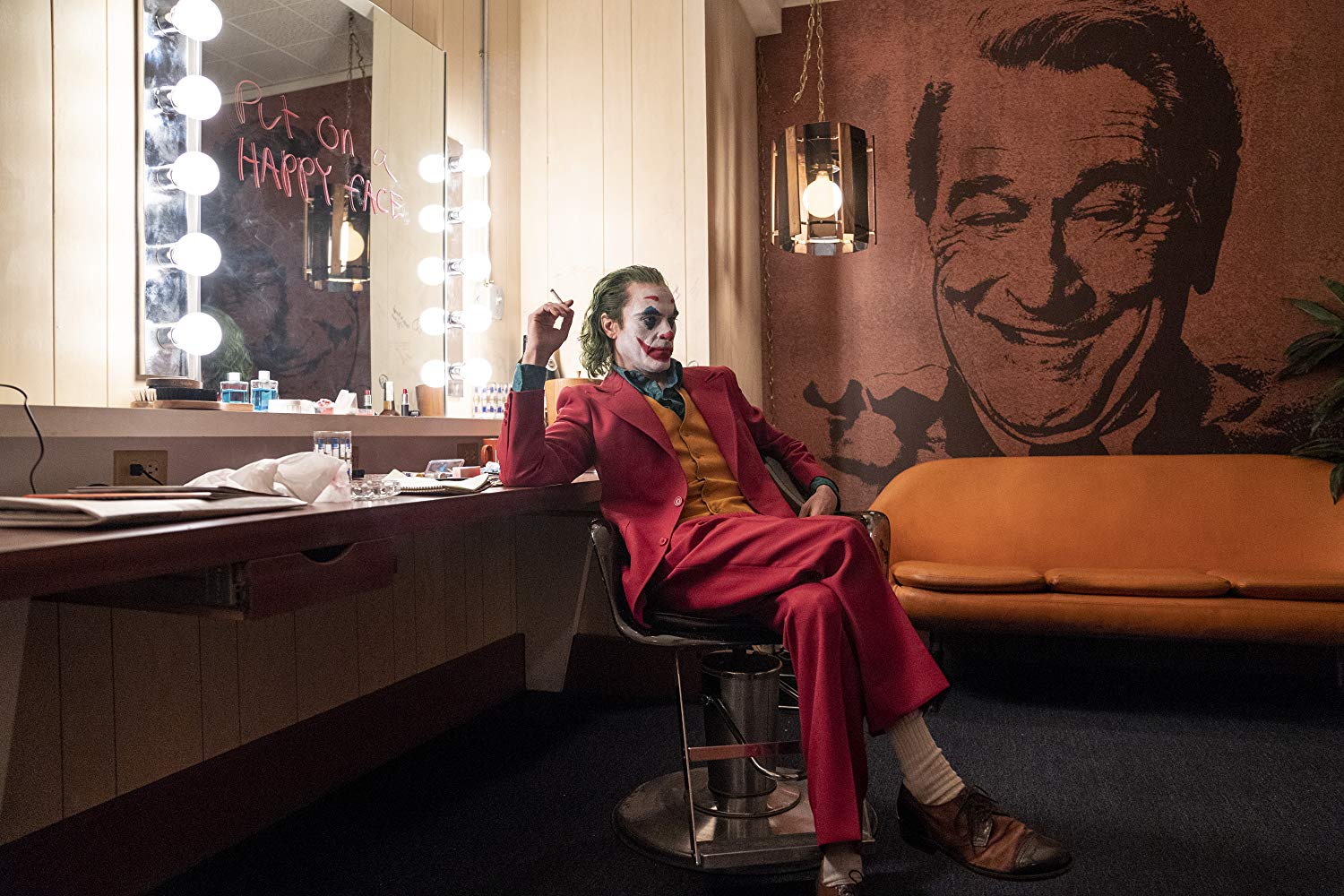 Taking on the daunting role of the diabolical character most memorably portrayed by Jack Nicholson in Tim Burton's 1989 "Batman" and Heath Ledger in Christopher Nolan's 2008 "The Dark Knight," Oscar winner Joaquin Phoenix has some big shoes to fill, but his deadly take on this killer clown is nothing short of mesmerizing. It's the kind of performance that elevates everything around it; and while audiences will find Phoenix unsettling and at times even annoying in the role, they won't be able to take their eyes off him. In a role similar to the one Jerry Lewis portrayed, and that his character obsessed over, in Scorsese's "The King of Comedy," Robert De Niro plays beloved late night host Murray Franklin with aplomb, delivering insults and cheesy one-liners at Arthur's expense to the utter delight of his rabid fans. Zazie Beetz also impresses playing Arthur's neighbor whose romance with the budding psychopath may or may not be a figment of his imagination, while Frances Conroy is aptly withdrawn as Arthur's troubled mother.
"Joker" is a bloody entertaining origin story with a Joaquin Phoenix performance that is no laughing matter.
By Lucas Mirabella
Running Time: 122 minutes
Rated R for strong bloody violence, disturbing behavior, language and brief sexual images.