The summer may be history but the ultraviolet light from the sun can still be damaging all year around. Although UV radiation from the sun helps our bodies make their own vitamin D, exposure to the rays causes many skin problems.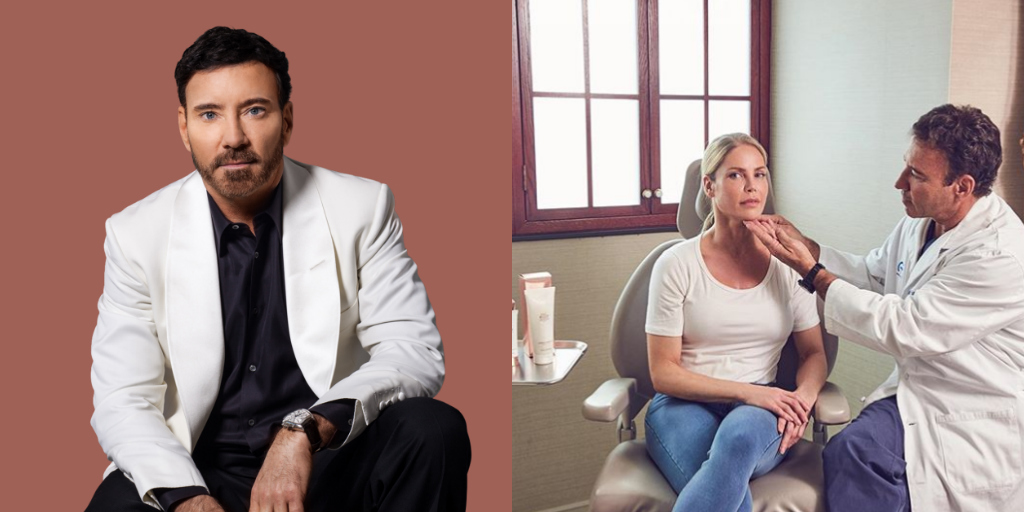 The rays from the UV's are responsible for dark spots, dehydration of your skin, and loss of elasticity which will create wrinkles resulting in early-aging skin. Over time, this can lead to physical changes and even skin cancer. Let's face it; we all have been careless during our youth where little information had been revealed about sun damage and how to protect ourselves. Today, we have no excuses. The good news is you can counteract the UV's by using sunscreen. Who better than a doctor to formulate the most effective product? I recently tried Dr. Garth Fisher's Doc Block and so should you.
Renowned plastic surgeon Dr. Fisher has worked with some of the most famous figures of our last three decades. Praised for his artistry and sensitivity when it comes to his craft, he now brings us his latest project, DOC BLOCK, a patent-pending sun care collection to help preserve and protect flawless skin.
First:
The Daily Sunscreen Broad spectrum SPF 55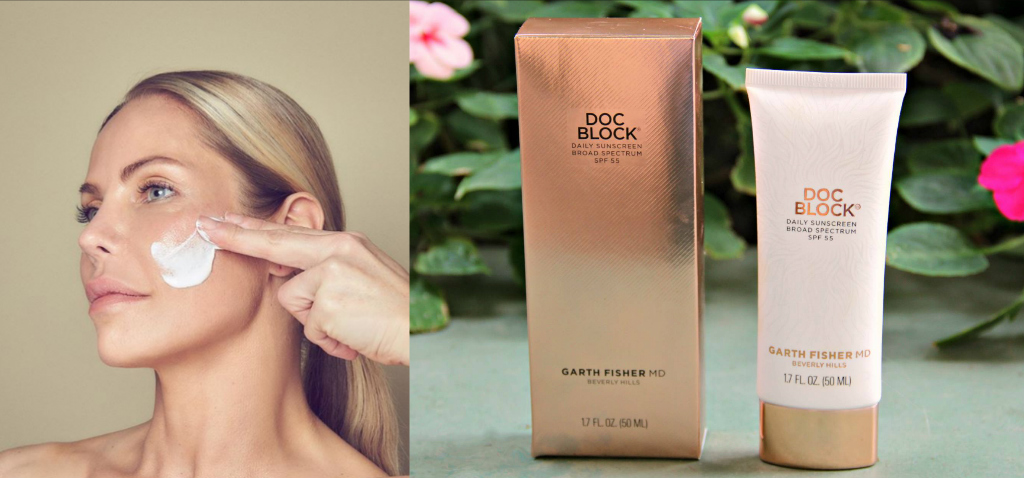 HYPOALLERGENIC | NON-COMEDOGENIC | OPHTHALMOLOGIST TESTED | PARABEN FREE | FRAGRANCE FREE | PATENT PENDING
Your everyday life is in the spotlight, so an advanced sunscreen is a must. This photostable, patent-pending formula blends into all skin tones for a virtually invisible finish. The lightweight texture applies easily with other treatments, primers, and foundations for flawless skin all day.
Combined with his proprietary complex of clinically-tested antioxidant tea extracts and eleven botanical butters, this facial sunscreen is the next level. With the anti-aging potency of professional serums, you will see the difference in your skin immediately and increasingly over time.
Hollywood photographers agree: DOC BLOCK makes skin look better in front of the camera. No chalkiness, no white cast — just glowing skin, with or without makeup.
Apply liberally to face neck and decollete, 15 minutes before sun exposure. Use a water resistant sunscreen if swimming or perspiring. Reapply in at least 2 hours. Children under 6 months: Ask a doctor.
Second:
The Body Essential Sunscreen Lotion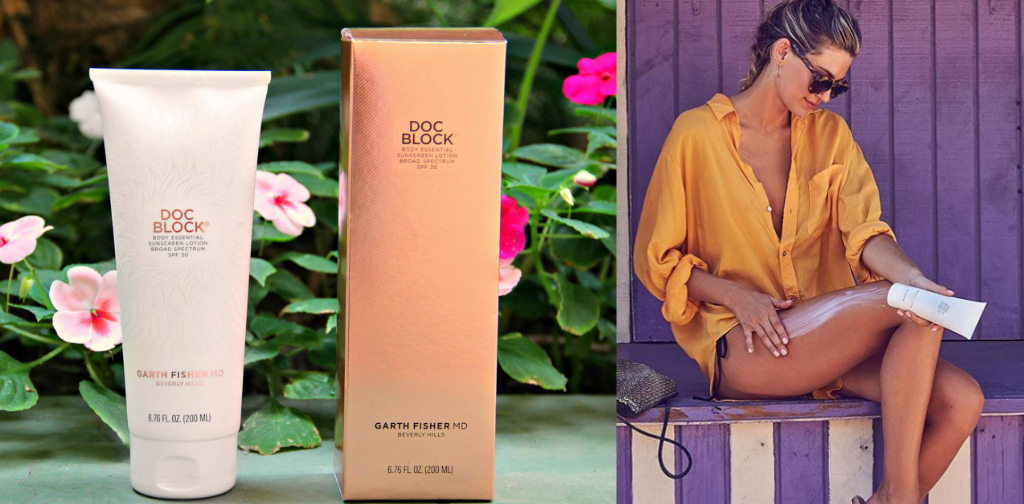 WATER RESISTANT (80 MINUTES) | UVA/UVB PROTECTION | LIGHT, CLEAN FEEL | OIL FREE | PARABEN FREE
We all desire a head-turning glow, but not at the expense of healthy skin — so advanced sunscreen is a must. This photostable, dermatologist-tested formula is luscious enough to serve as your daily moisture lotion, with a SPF 30 to boot. The lightweight texture blends into all skin tones for a virtually invisible finish, making skin glisten with a subtle clean scent.
Water resistant up to 80 minutes, this sunscreen lotion is an active-body's best friend. It's oil-free to keep even blemish-prone bodies smooth, and the formula's spreadable, luxurious texture will keep you coming back for more. After all, sun protection should be a beauty step you love, not loathe.
Apply 15 minutes before sun exposure and as needed. Reapply: after 80 minutes of swimming or perspiring, immediately after towel drying, at least every 2 hours. Children under 6 months: Ask a doctor.
Doc Block can be purchased at garthfisherbeauty.com or on amazon.com