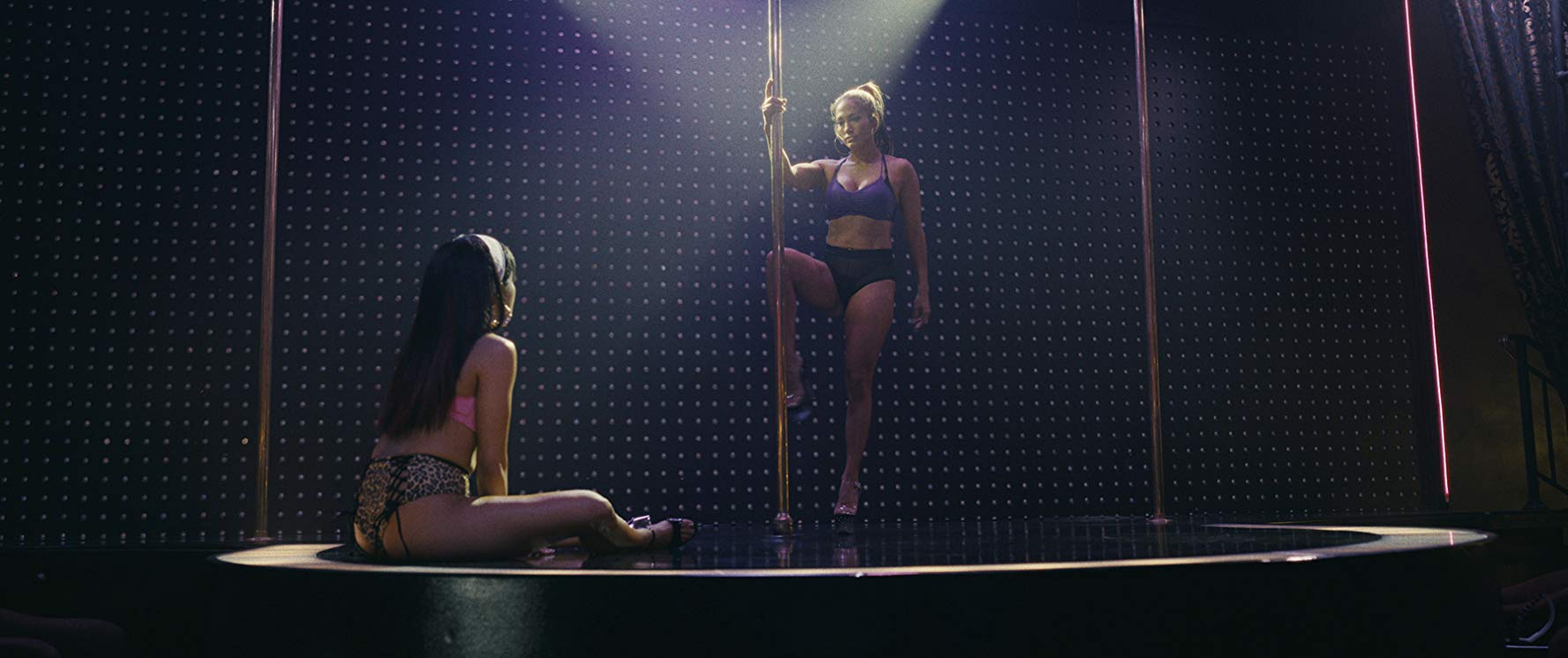 A stripper with big dreams is taken under the wing of a veteran coworker who schools her to the art of the scam in "Hustlers," a comedy-drama full of guilty pleasure featuring Jennifer Lopez, Constance Wu and a knockout supporting cast that includes Cardi B, Keke Palmer and Lili Reinhart, among others.
Based on the 2015 New York magazine article "The Hustlers at Scores" by Jessica Pressler, this funny and frank inside look at the nefarious inner workings of New York strip club workers and the scams they pull on their wealthy Wall Street clientele is an R-rated enjoyment that is certain to bilk some big bucks from moviegoers. Expertly written and directed by Lorene Scafaria, who captures the unbelievable true events with maximum entertainment, and depicts the highs and lows of this unique world with skill and style, "Hustlers" uses similar strip club gimmicks to captivate audiences but offers a dramatically rich narrative to go along with it. Thanks to a comprehensive and structurally sound script by Scafaria that looks beyond – though doesn't shy away from – the more titillating aspects of the hustlers at the story's center, giving multi-dimensional depictions of intriguing and empowered female characters, "Hustlers" feels a lot more substantial than your average strip club encounter. Anchored by two mesmerizing performances from Jennifer Lopez and Constance Wu, and featuring eye-pleasing camerawork that coolly captures the strip club exploits, "Hustlers" is a good enough con not to leave you with feelings of buyer's remorse.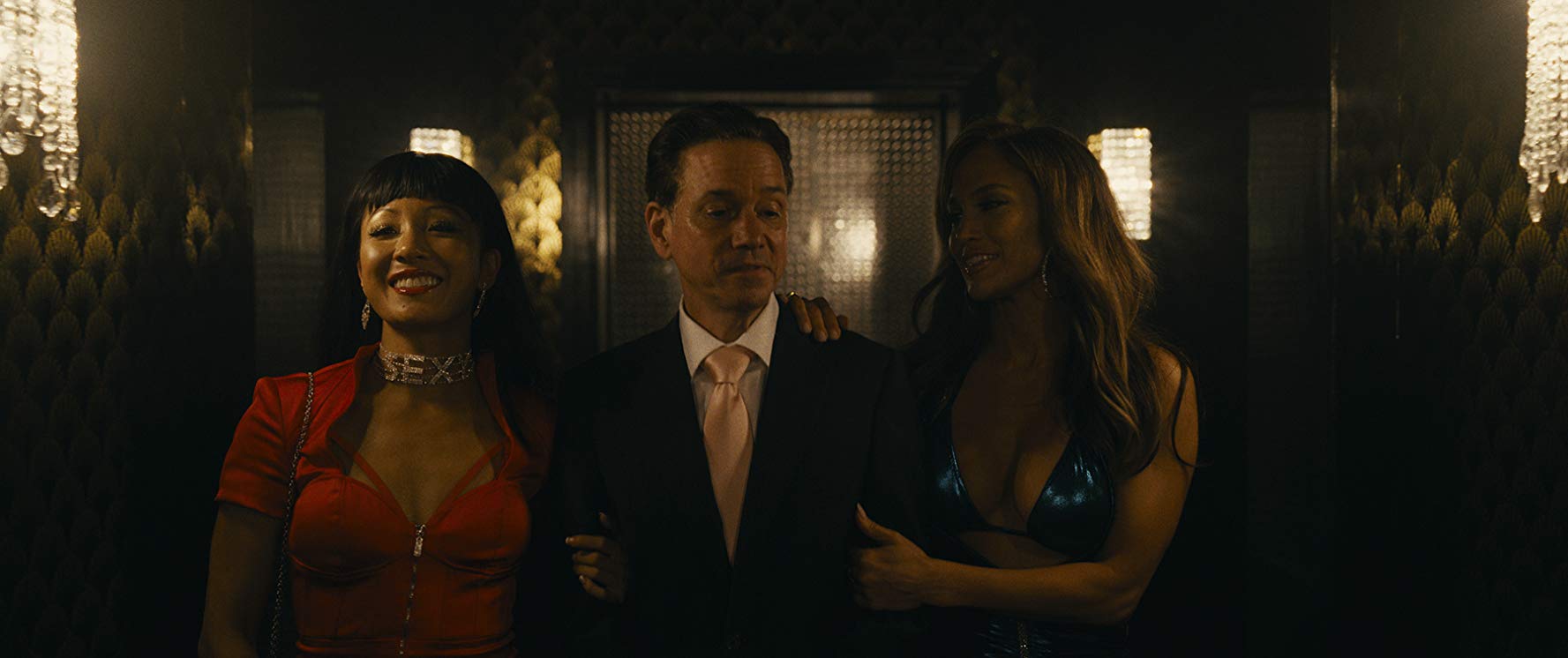 Set in New York City before and after the economic collapse of 2008, "Hustlers" centers on Destiny (Constance Wu), a newbie stripper who, when the story begins in 2007, is just another dancer getting fleeced by middlemen, making it all the more difficult to support herself and her grandma. Things take a rapid turn for the better once Destiny meets Ramona (Jennifer Lopez), the club's top moneymaker who has a built-in clientele and an invaluable knowledge of the club's inner workings. After Ramona gives Destiny a crash course in how to work the pole as well as the wealthy Wall Street clients, the two combine their talents to wild success, resulting in a lavish lifestyle beyond Destiny's wildest expectations.
Then comes the economic collapse of 2008, leaving Destiny, Ramona and a few other members of the hustler family – Mercedes (Keke Palmer) and Annabelle (Lili Reinhart) – to resort to more scandalous approaches to servicing their clients. With the strip clubs on the downswing due to the economic collapse, the girls decide they need to bring heavy spenders to the clubs and negotiate a percentage with the club owners. But then greed and roofies enter the equation, and what first seemed like harmless schemes against greedy Wall Street moneymen quickly deteriorates into full-blown robbery. As the girls become bolder with each passing scam, the legal consequences of their actions starts to catch up with them.
Part comedy, part crime-drama, part social commentary, "Hustlers" is a well-rounded tale of unlikely friendships, fast living, good times and big consequences, told with flair and enthusiasm by writer-director Lorene Scafaria. Functioning as an inside look at the lives of strippers, a con artist handbook, a riotous comedy and a cautionary tale about greed run amok, Scafaria's savvy screenplay adaptation manages to cover all of these bases and still feel like a complete and well-related narrative instead of a bunch of jagged fragments that one might expect from this type of hybrid. Helping elicit the full entertainment value of this engaging story is the fluent camerawork by Todd Banhazi that captures the high- and low-living in equal measure, some spirited editing by Kayla Emter, and aces costume and production design. Oh, and if you happen to enjoy watching extremely attractive, scantily clad women partake in the ancient art of the pole dance, this movie isn't so bad for that either.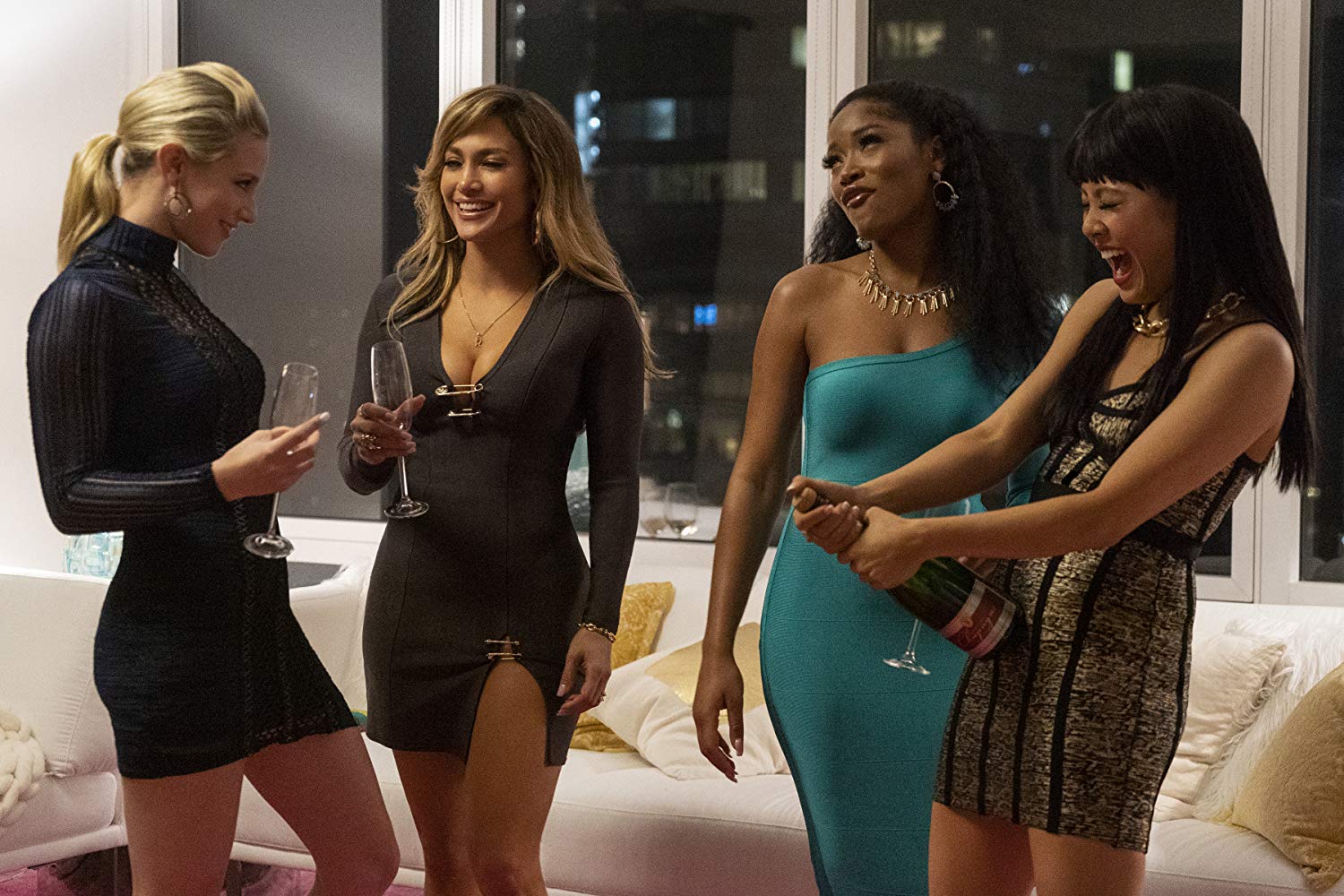 "Hustlers" is elevated by a top-notch cast of standout actresses who scam their way to some seriously memorable performances, most notably Constance Wu as the protagonist Destiny and Jennifer Lopez as the veteran dancer Ramona who takes her under her wing. The roles are multi-dimensional and brimming with personality, and these fantastic actresses elicit the full strength and charm of the characters they portray. As part of the hustler family, Keke Palmer and Lili Reinhart are both delightful portraying dancers Mercedes and Annabelle, while Cardi B gets some good laughs in as a fast-talking dancer who teaches Destiny lap dancing 101.
"Hustlers" revels in strip club schemes and asks audiences to join in on the fun.
By Lucas Mirabella
Running Time: 109 minutes
Rated R for pervasive sexual material, drug content, language and nudity.