Sixty years after his death, Frank Lloyd Wright's Circular Sun House, also known as the Norman Lykes House, is going to auction – the last home design he worked on before he died in 1959.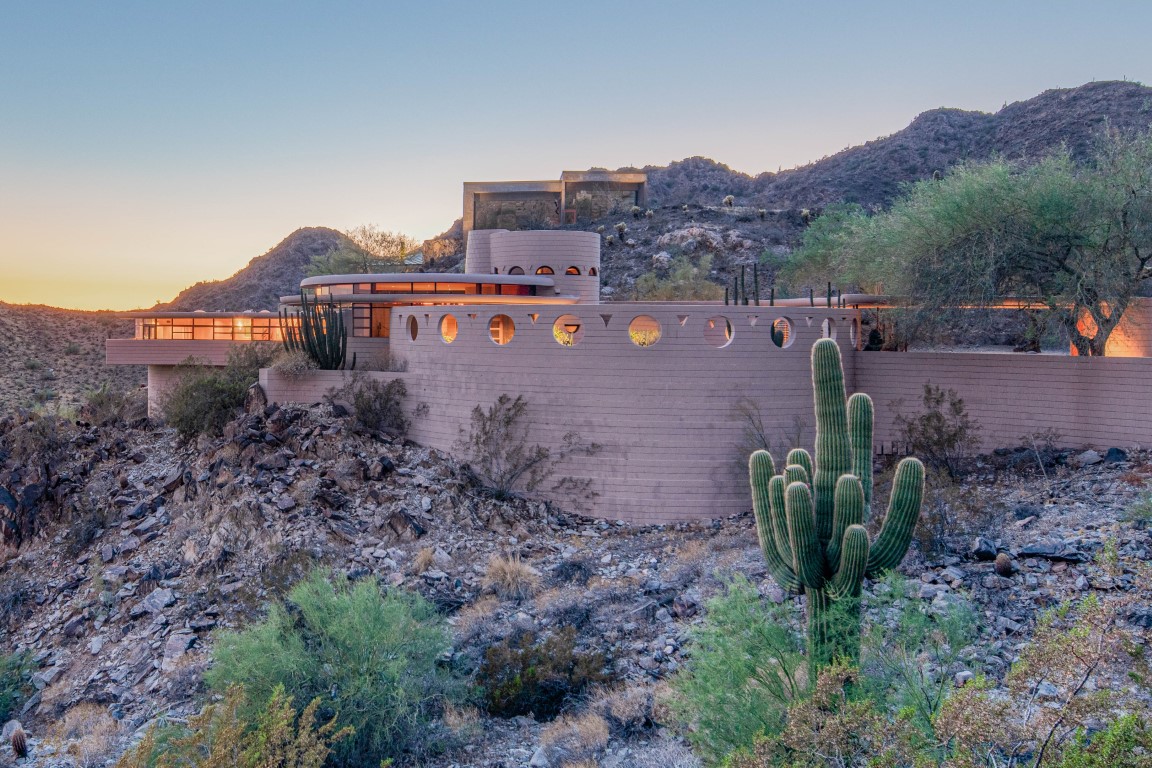 Built in 1967 and later restored in 1994 by his apprentice John Rattenbury, the 3,095-square-foot, three-bedroom, three-bath contemporary house is located in Phoenix on 1.3 acres on the edge of the Phoenix Mountains Preserve.
Wright had been working with Mr. Rattenbury on the Lykes House sketches and had chosen the building site and designed the furniture and built-ins for the home when he became ill and died at age 91. Wright designed over 1,000 structures during his 73-year career including many of America's most famous buildings such as Fallingwater, the Guggenheim Museum and the Johnson Wax Headquarters.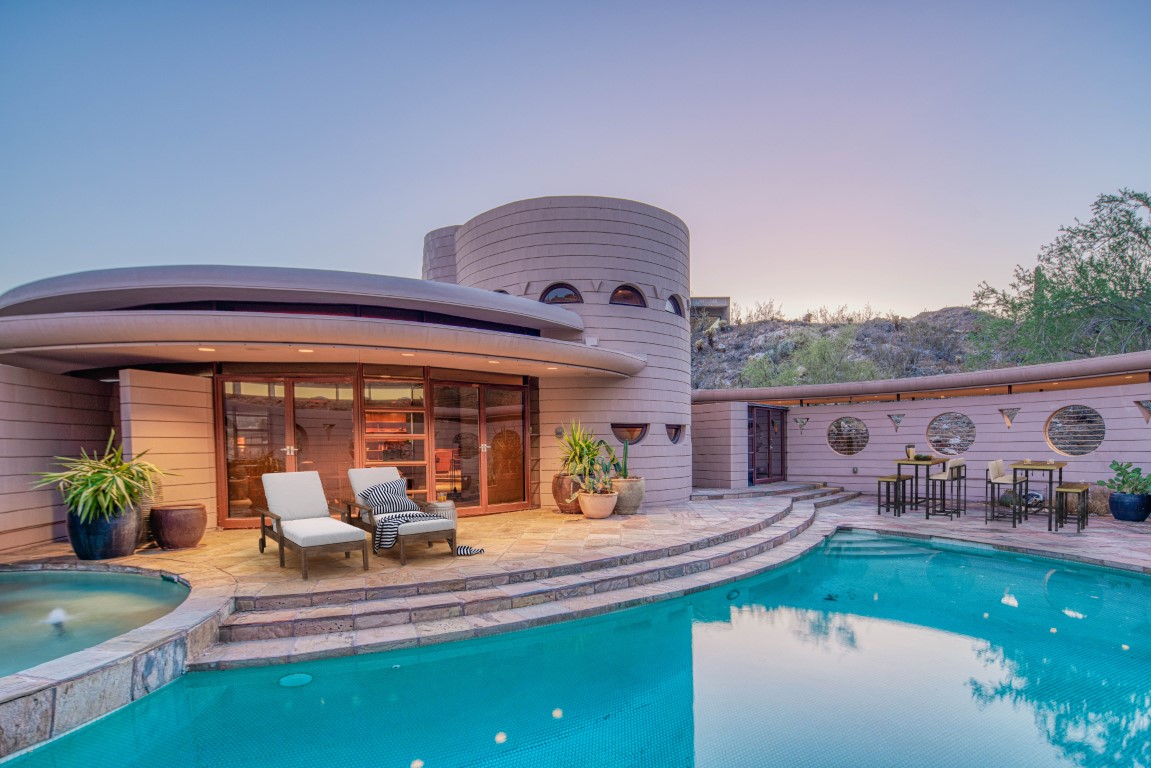 The Circular Sun House auction will be held on October 16th at the property by Heritage Auctions.
Visit TopTenRealEstateDeals.com for more historic, spectacular and celebrity homes and real estate news.