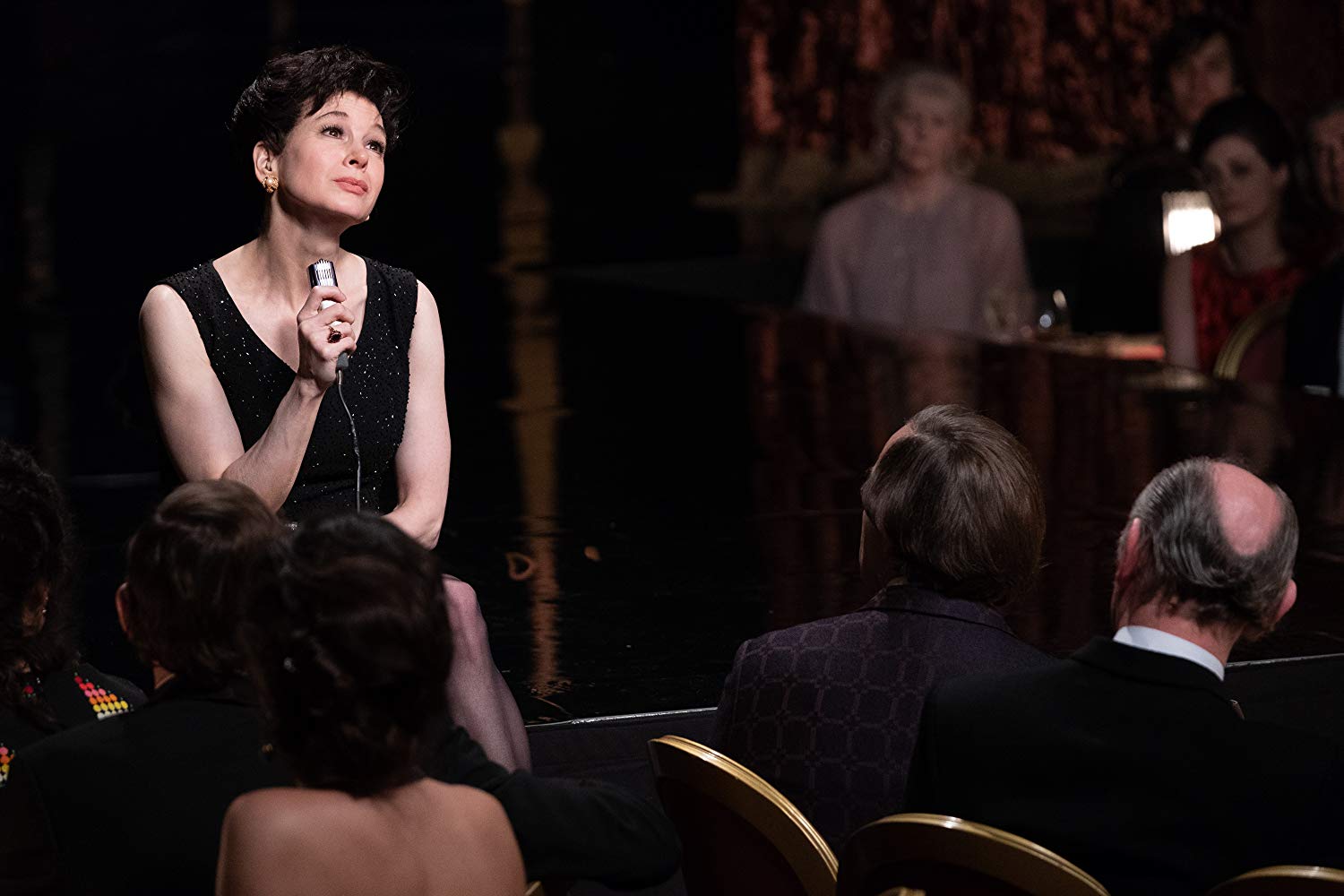 Renee Zellweger returns to center stage to deliver an extraordinary performance portraying showbiz legend Judy Garland as she battles personal demons during a late-career trip to London to perform a series of sell-out concerts in "Judy," a first-rate biopic costarring Finn Wittrock ("The Big Short"), Jessie Buckley and Rufus Sewell.
Delightfully directed by English theatre director and occasional filmmaker Rupert Goold ("True Story"), this behind-the-scenes look at the career of a Hollywood legend, from the intoxicating highs to the humiliating lows, is a stunner that shines a light on the damage caused by a life lived in the spotlight, while also showcasing the supreme talents of one of Hollywood's most versatile actresses in Zellweger. Based on the stage production "End of the Rainbow" by Peter Quilter, this breathtaking biopic delves deep into the life and tortured psyche of a screen legend thanks to a brilliant script by Tom Edge that wonderfully dramatizes the actress' late career and how the lingering trauma of a demanding Hollywood childhood contributed to her neuroses. Elevated by awe-inspiring cinematography by Ole Bratt Birkeland that beautifully captures the film's period settings and outstanding stage performances, some standout costume and production design, and of course a devastating lead performance that is all but guaranteed to earn Zellweger awards attention, "Judy" is a glittering biopic that pays worthy tribute to its heralded subject.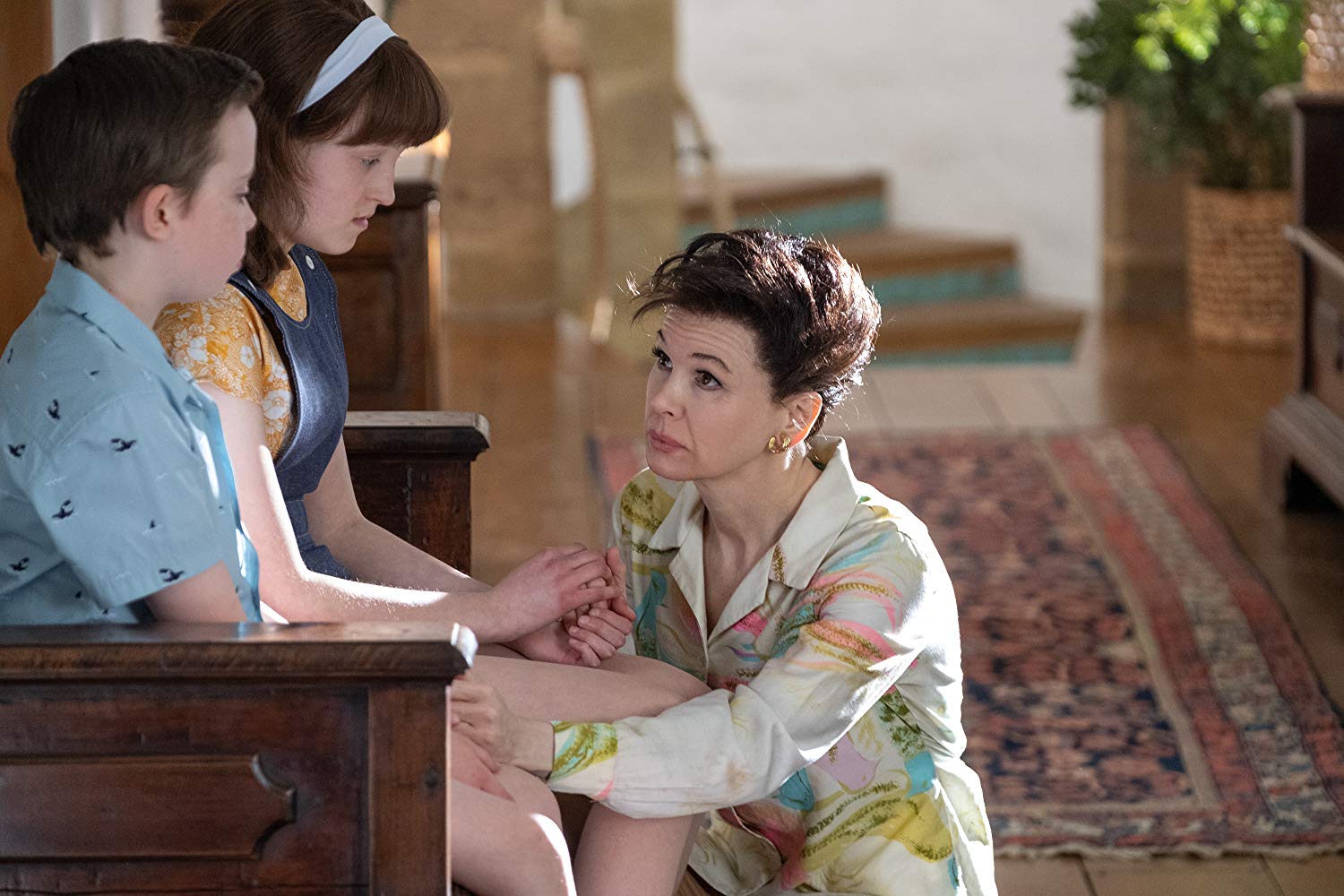 Set in the winter of 1968 but featuring multiple childhood flashbacks to her years as a child performer, "Judy" centers on famed actress and singer Judy Garland (Renee Zellweger), as she approaches her late forties mounted in debt and with her best years behind her. Estranged from multiple ex-husbands, most recently Sidney Luft (Rufus Sewell), with whom she battles over custody of their son and daughter, when we first encounter Judy, she is being unceremoniously escorted out of her hotel suite due to unpaid bills. Prone to bouts of gloom and exacerbated by years of alcohol and barbiturate abuse, Judy desperately wants to provide a stable home for her children, but in order to do so, she must find a steady gig to help her climb out of debt.
Still wildly popular overseas, particularly in England, although the former "Wizard of Oz" star has serious trepidations about stepping back into the spotlight, when Bernard Delfont (Michael Gambon) proposes that Judy perform a five-week run of shows at his fashionable Talk of the Town nightclub, she reluctantly agrees. Of course, for a performer as unreliable as Judy, this is no easy task, and perhaps even harder for bandleader Burt Rhodes and the woman tasked with handling the star, Rosalyn Wilder (Jessie Buckley). As she struggles with her waning talents and personal demons, Judy rises above the adversity, deploying her effortless charm and peerless vocal abilities to prove to her fans that she is still the Judy of old. Along the way, Judy falls for her daughter Liza Minelli's friend, a slick New York city bar owner named Mickey (Finn Witrock); shares a late-night omelet with some adoring fans, and reminisces on the torturous childhood years that led to her current instability.
Although the film doesn't shy away from the tragic aspects of Garland's tumultuous life, it also places her wit, infectious sense of humor and indomitable spirit at center stage as well, offering viewers a multifaceted depiction of a screen legend who gave audiences her everything up until the very end. This comprehensive dramatization of the actress' life and career is brought to being thanks to a crafty script by screenwriter Tom Edge that deftly hopscotches between past and present without slackening the pace in the slightest. And of course Rupert Goold's pitch perfect direction truly helps "Judy" sing, from his heartfelt handling of the more tragic material, to his spirited approach to the concert scenes.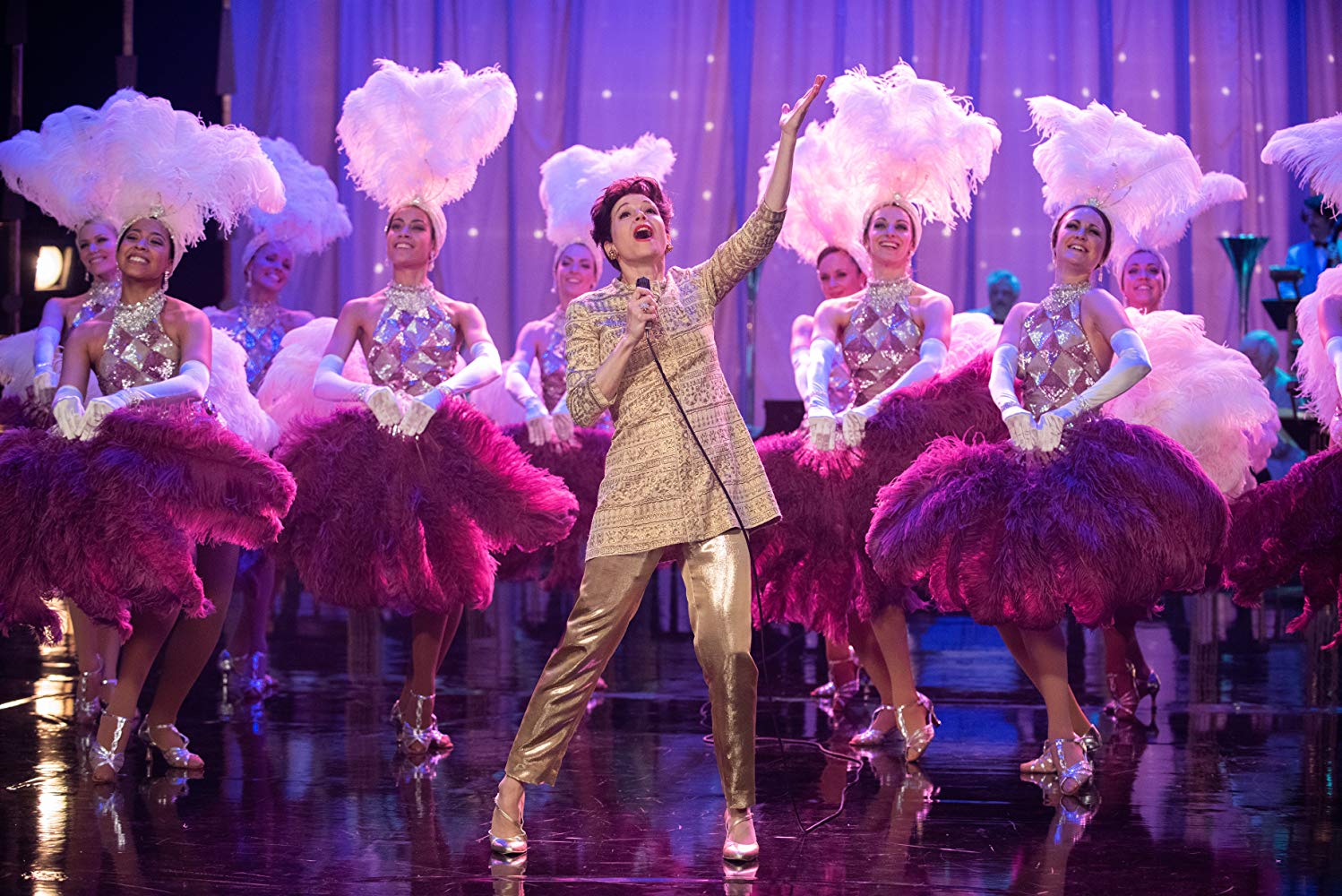 Making a comeback of her own after years out of the spotlight, Renee Zellweger is absolutely fearless in her deeply felt portrayal of the titular star, inhabiting the role with every ounce of her being and delivering a truly award-worthy performance along the way. From her struggles in gaining custody of her children to the seemingly effortless charm she lavished on her fans and interviewers alike, Zellweger all but disappears into the larger-than-life figure, and the transformation is remarkable. Helping Zellweger achieve this impressive feat is a reliable supporting cast led by Jessie Buckley as the Judy's beleaguered handler, Finn Wittrock as Judy's charming but undependable lover-manager Mickey, and Michael Gambon as the nightclub owner hosting Judy's sell-out shows.
Renee Zellweger gives the performance of her a career playing one of Hollywood's brightest stars in "Judy."
By Lucas Mirabella
Running Time: 118 minutes
Rated PG-13 for substance abuse, thematic content, some strong language, and smoking.