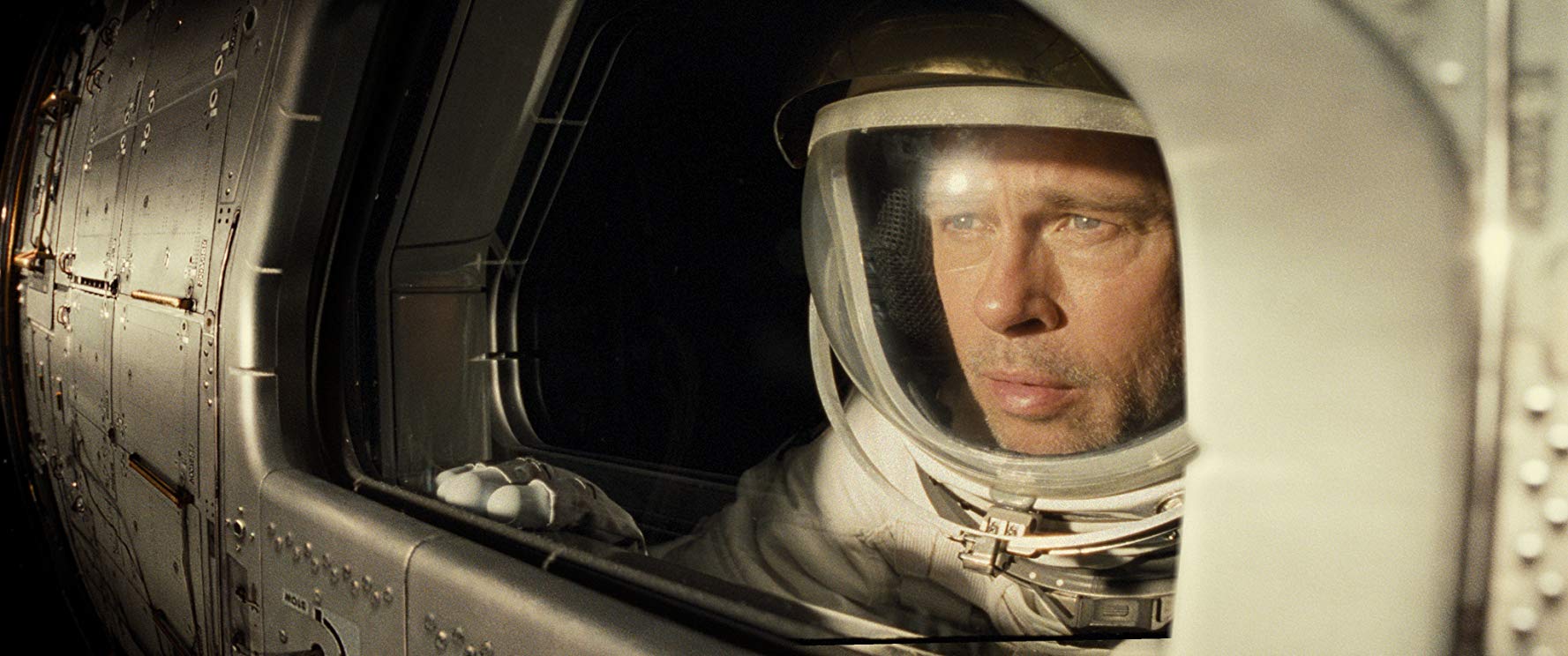 Brad Pitt straps on the space suit to play an aloof astronaut who launches off to deep space to investigate some recent abnormal events possibly related to his father's disappearance in "Ad Astra," a potent psychological thriller costarring Tommy Lee Jones, Donald Sutherland and Ruth Negga.
Coming on the heels of his incredible Amazonian adventure, "The Lost City of Z," writer-director James Graydelivers yet another compelling and thoughtfully crafted piece of filmmaking, applying his classicist style to the space film genre and adding some unnerving psychological aspects to the narrative as well. Working from a script he co-wrote with Ethan Gross("Fringe") Gray credibly depicts the film's futuristic setting as well as the world of space travel, relating some complex ideas along the way without ever impeding on entertainment value or dramatic intent. Mesmerizingly shot by cinematographer Hoyte Van Hoytema("Dunkirk") in a way that immerses viewers in the story's intergalactic setting as well as Pitt's character's increasingly paranoid perspective, "Ad Astra" is a trippy space thriller that reels viewers into its mysterious aura. Rounding out this stellar space thriller is an awards-caliber performance by Brad Pitt, his second this year after "Once Upon a Time…in Hollywood," and a haunting supporting turn by Tommy Lee Jones.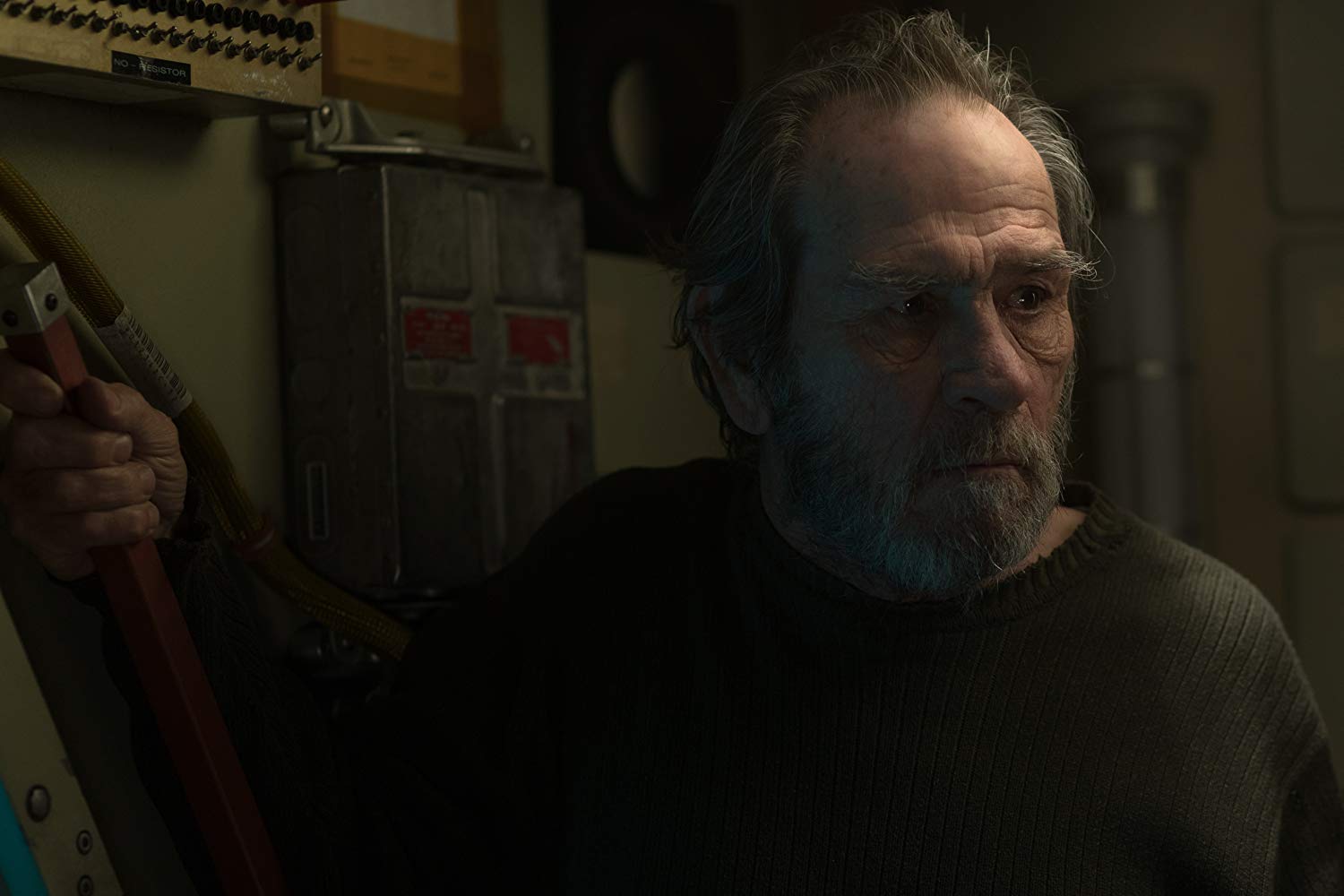 Set in the future, "Ad Astra" centers on astronaut Maj. Roy McBride (Brad Pitt), the head of a space team tasked with building the world's largest antenna, the purpose of which is to detect advanced alien life. Stoic and goal-oriented, Roy is notable for his grace under pressure, never letting his heart rate rise above eighty beats per minute. Roy may have inherited this trait from his father, H. Clifford McBride (Tommy Lee Jones), a legendary astronaut who went missing sixteen years earlier on a mission to Neptune called The Lima Project, whose goal was to find signs of intelligent life.
When a power surge nearly kills Roy – one of many similarly catastrophic electrical surges on Earth as of late – intelligence officials suspect it is the result of cosmic rays that originated in an area of deep space not far from where Roy's father was last seen alive. As if nearly dying isn't enough of a nerve test, Roy's unwavering heart rate is further tested when he learns from government officials that his father is not only alive, but potentially responsible for the recent electrical surges. Along with Colonel Pruitt (Donald Sutherland), a retired astronaut and friend of his father, Roy sets off to deep space to find his father before he can cause any more destruction. Along the way, Roy encounters a slew of intergalactic setbacks, including treachery, lunar pirates, and killer space chimps.
With his most mature, insightful and captivating work to date, filmmaker James Gray offers audiences a space film that adheres to a classical narrative style but feels wholly unique to the genre, a singular experience as much interested with exploring the mind as it is with exploring the universe. A jarringly realistic portrayal of the rigors of space travel, a psychological exploration of solitude, a deeply felt father-son family drama, "Ad Astra" has ambitions far larger than your average space film, and its otherness is at least partially attributable to these aspirations. A challenging but rewarding cinematic experience, the original screenplay by Gray and longtime associate Ethan Gross is a spellbinding affair with a subtle but powerful dramatic punch and will leave audiences pondering the storyline's many mysteries. Helping this space saga truly take flight is cinematographer Hoyte Van Hoytema's jarringly beautiful camerawork, Max Richter's stirring score, and John Axelrad and Lee Haugen's skillful editing.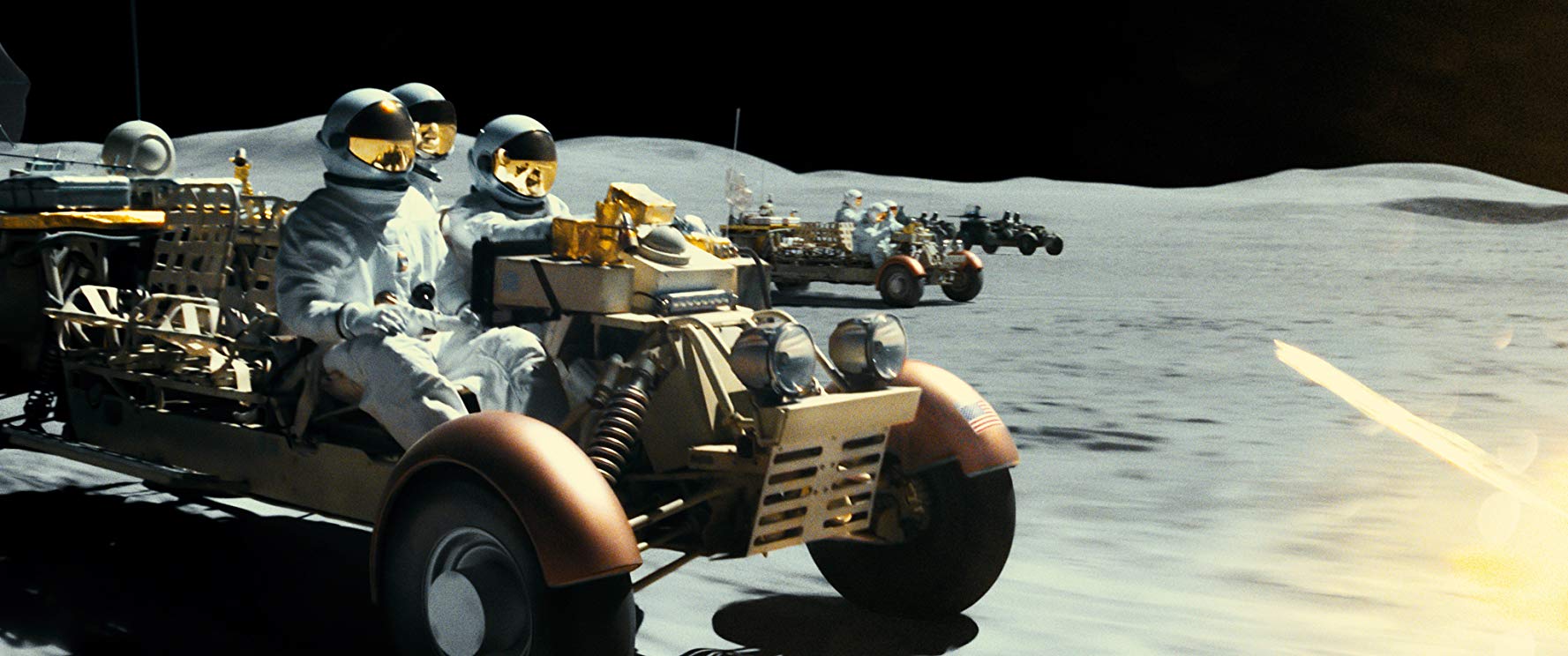 Taking on one of the more demanding roles of his career, Brad Pitt captures his character's grace and eventual psychological turmoil with maximum believability in a deeply introspective turn as astronaut Roy McBride, delivering a memorable and surprisingly layered performance. Given how good he also was as stuntman Cliff Booth in Quentin Tarantino's "Once Upon a Time…in Hollywood," it would come as no surprise to see Pitt vying for both Best Supporting Actor as well as Best Actor this awards season. Speaking of supporting actors, as Pitt's long-lost father, screen legend Tommy Lee Jones delivers a truly haunting performance and leaves a lasting impression in his minimal screen time. Donald Sutherland is also a welcome presence as Roy's travel companion and old family friend, as is Ruth Negga playing a superintendent on Mars that Roy encounters en route to finding his father.
"Ad Astra" is a trippy space thriller full of mesmerizing mystique.
By Lucas Mirabella
Running Time: 124 minutes
Rated PG-13 for some violence and bloody images, for brief strong language.
https://www.foxmovies.com/movies/ad-astra