The dictionary definition of "comforts" is: things that contribute to physical ease and well-being. Synonyms include: support and coziness. The perfect description and adjectives for Rothy's shoes. In fact, a photo of Rothy's flats should be right there in the dictionary next to COMFORT.
I first heard about the shoe brand from the podcast "That's So Retrograde." As a trail runner and competitive athlete, my feet must be properly supported at all times. Whether it's a sneaker or even a pair of socks, I'm very particular about what I walk around in. When it comes to dressing up, especially for the office, I'm not too keen on wearing stiletto heels. So, I've been searching for the perfect flat shoe that's stylish and snug. Enter, Rothy's.
They have various styles: The Flat, The Point, The Loafer and even a slip-on sneaker. I love the point because they're chic and perfectly replace a heel to pair with your dress or dress pants.
And that's not all… Rothy's are eco-friendly. The uppers of Rothy's shoes are knitted from recycled plastic water bottles. Yes! I said water bottles. The company diverts waste from landfills everyday by making their line this way. The soles of the shoes are made from vegan, recyclable, carbon-free rubber and TPU.
You have your choice of colors and patterns, from Chili Red to Leopard Print and even a Honeycomb option for more breathability.
When I'm not running the trails, I'm in Rothy's… which I can safely say are the best pair of flats I've ever owned.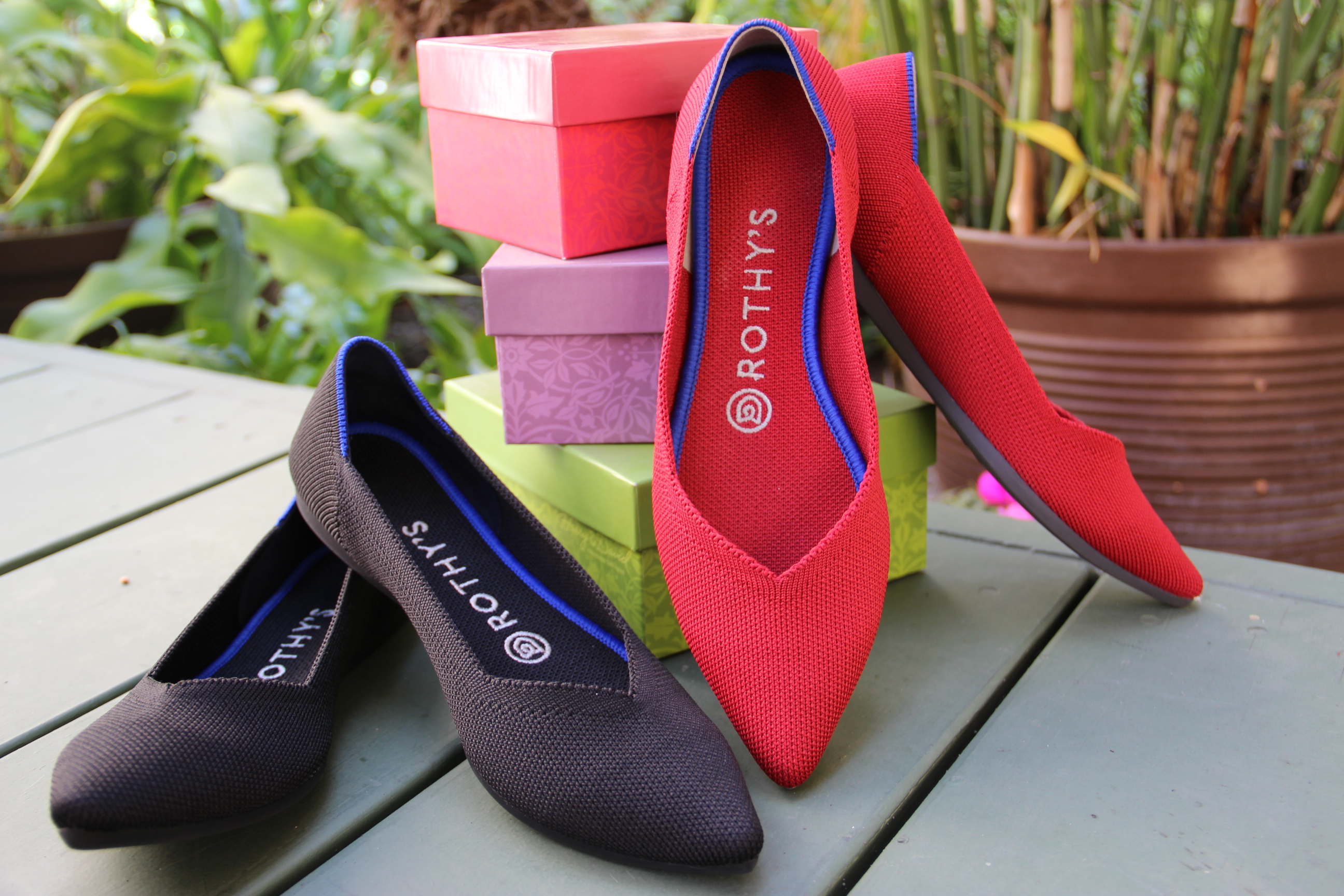 They even have a collection for kids!
Check out their styles at: https://rothys.com