I first came to Los Angeles a year ago and spent three incredible weeks discovering the city. I had no idea how many locations there were to visit. Naturally, I was only able to see a small amount of them.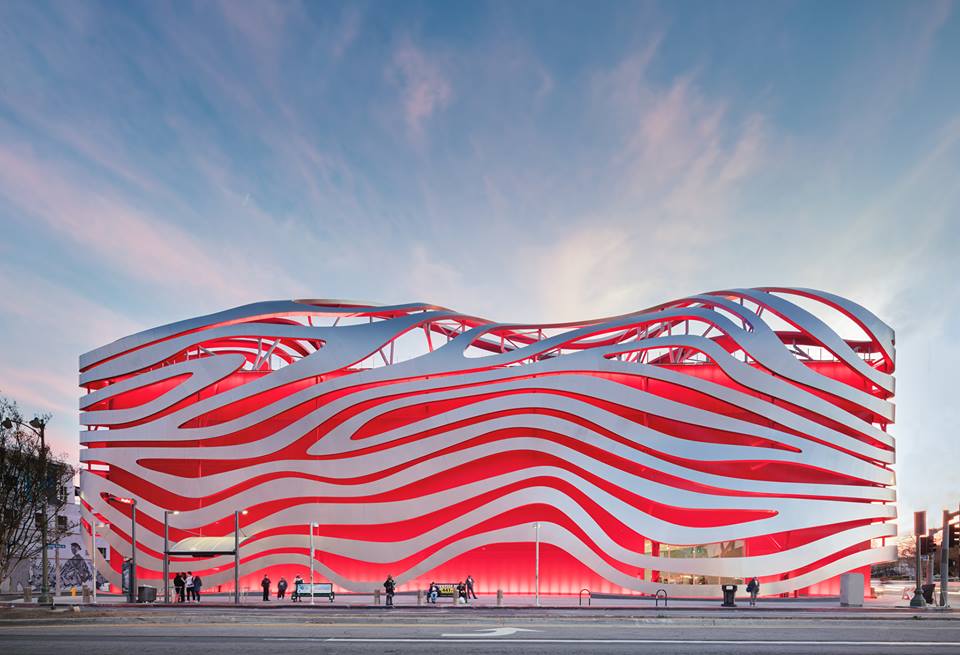 Being French, coming to America has always been a dream of mine like any other teenager, for that matter. I fell in love with the city and the country as well. After considering my options for my 2019 summer, I decided to return to the United States where I would combine three weeks of schooling in Santa Barbara perfecting my English, with a little over a week staying with my cousin who lives in Los Angeles. Having saved my 2018 list of places to visit, I planned to hit as many museums as I could.
When scheduling a visit to any museum, you must allow yourself enough time because it can easily take a full day. On my list were; LACMA, the Peterson Museum and the La Brea Tar Pits. Thankfully, all three are on Wilshire Boulevard in the Miracle Mile neighborhood of Los Angeles. So I decided to attempt to see them the same day. I started with the Peterson museum, which first opened in 1994. The museum went through fifteen months of renovation before re-opening in December 2015. The outside of the building is adorned with metal waves over a red sea. The most unique building I have ever seen. If you are a fan of anything automotive, the Peterson Museum is an absolute must. It traces the history of cars and their impact on life, with over 300 cars on display. I learned so much. Who knew that the first car in the world dates back to 1886 or that it was the "Benz Patent Motorwagen?"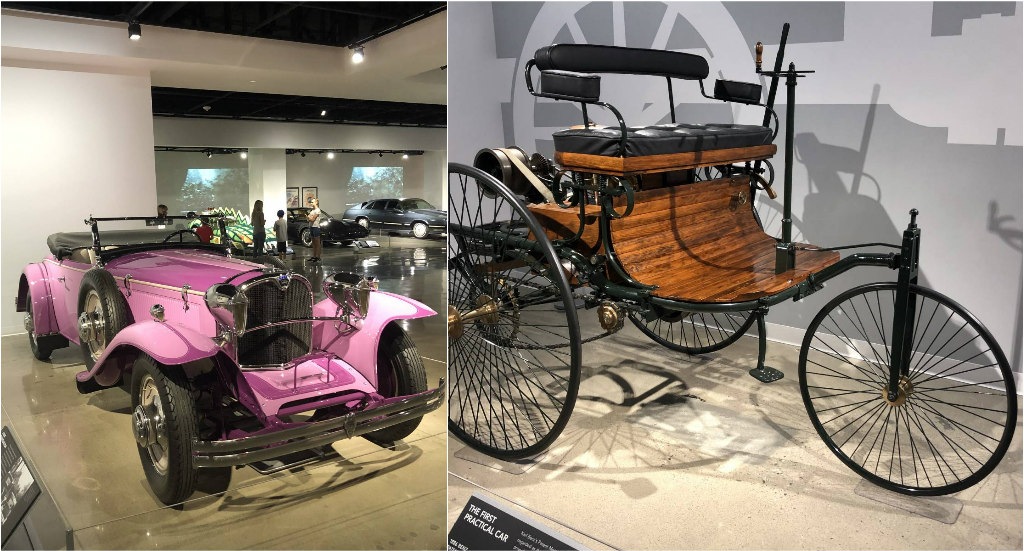 1929 Ruxton Model C Roadster and 1886 Benz Patent Motorwagen Replica
The museum has 3 floors:
The first floor has a full restaurant, owned by the Drago brothers. (Being of Italian descent myself, I had to have lunch there and it was delicious). It also has a store as well. The first exhibit was extravagant cars which focused on their artistry. It is dedicated to the history of those types of cars and early prototypes. Another important feature is the entire back wall which is equipped with an LCD screen in constant movement.
Lightning McQueen
The second floor is devoted to industrial engineering which helps us to understand the construction of a vehicle, including design, performance, etc. It also covers racing, motorcycles, hot rods and customs, as well as a full-scale "Lightning McQueen," and other interactive displays that help children to understand the process of car making.
The third floor chronicles the history of the automobile with an emphasis on the car culture of Southern California. Specifically cars used in, TV series and movies, like the "James Bond" car and the "Batmobile."

Batmobiles
During my visit I felt as if I was traveling back in time, as well as to the future, with the likes of the "Lo Res Car" which looks like a futuristic car. I loved seeing the DeLorean which was the car featured in "Back to the Future, " probably my favorite since I have always been a fan of that film. Although, I also really liked the "1929 Ruxton Model C Roadster, " I loved its aesthetics.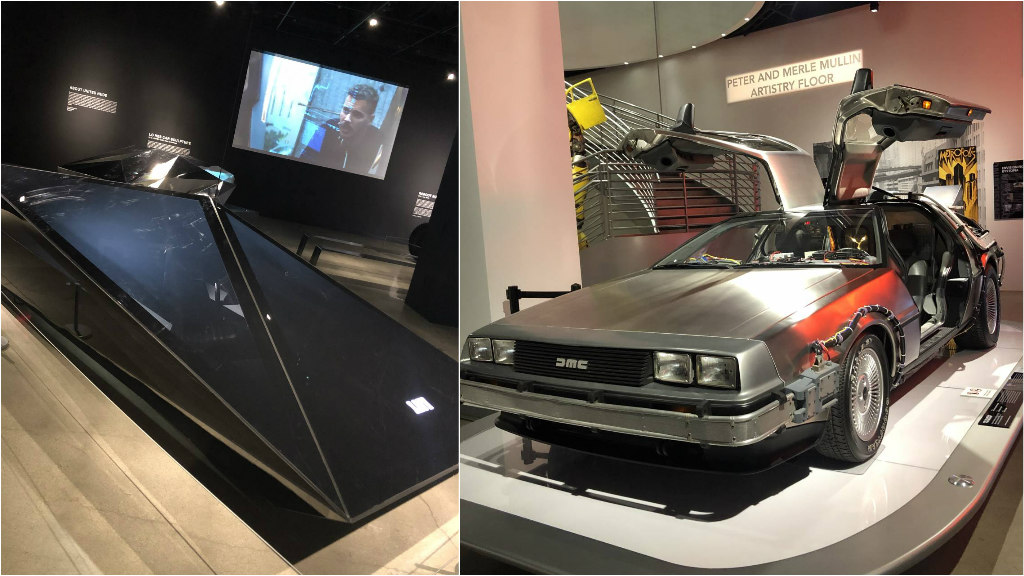 "Lo Res Car" and the "DeLorean" from "Back to the Future"
There was so much to see, after four hours spent at the Peterson Museum, it was time to cross the street and spend some time at LACMA. By then, I knew that I would never be able to fit the LaBrea Tar Pit in.