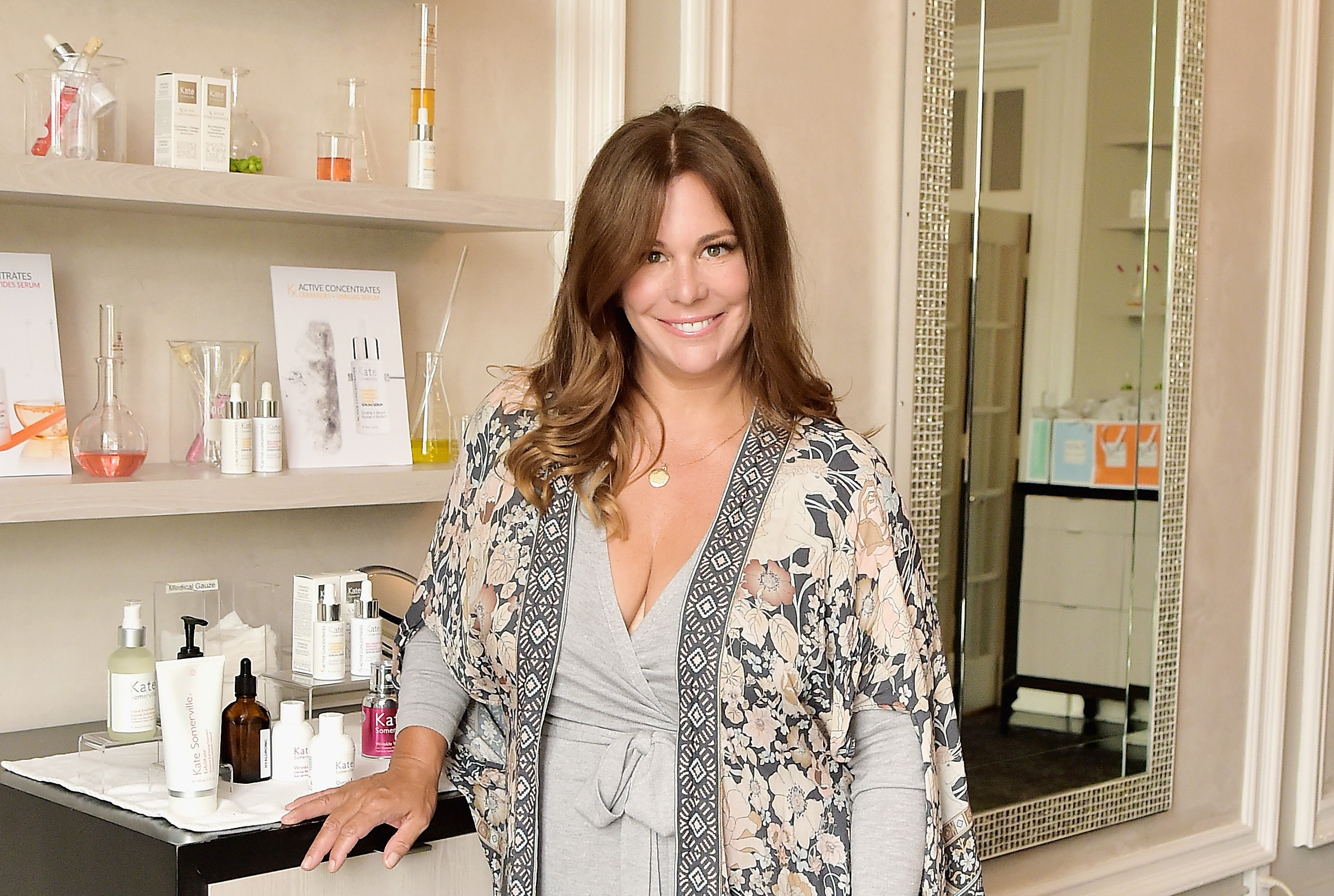 Kate Somerville
I have used Kate Somerville's incomparable skincare products on and off for years, but never visited her medi-skin clinic, even though it is only ten minutes away from my office. Having frequented the best beauty clinics in the world, I had to make it a point to book an appointment for one of their signature facials, no doubt about it.
The clinic is located on a quiet little section of two leafy blocks known as Melrose Place, which is also home to the luxury couture houses of Balmain, Chloe, Oscar de la Renta, Marc Jacob, The Row, the coveted label of Ashley and Mary-Kate Olsen, The Harmonist perfumer, as well as one of my favorite restaurants, Fig & Olive. Nestled in the middle at 8428 Melrose place is the Kate Somerville clinic a charming 2-story building which holds Kate's skincare clinic on the second floor.
Through the door and up a flight of stairs you are transported to a peaceful, relaxing and glamourous space which is nothing short of heavenly. The reception area is white and beige, adorned with plush furnishings. There, her very popular product lines are displayed. The clinic specializes in facials using high-tech treatments which are coveted by Hollywood A-listers. Kate is famous for her oxygen-infused Dermal Quench facials and non-invasive Laser Genesis treatments, which stimulate collagen, refine pores, and leaves skin as smooth as when you were young.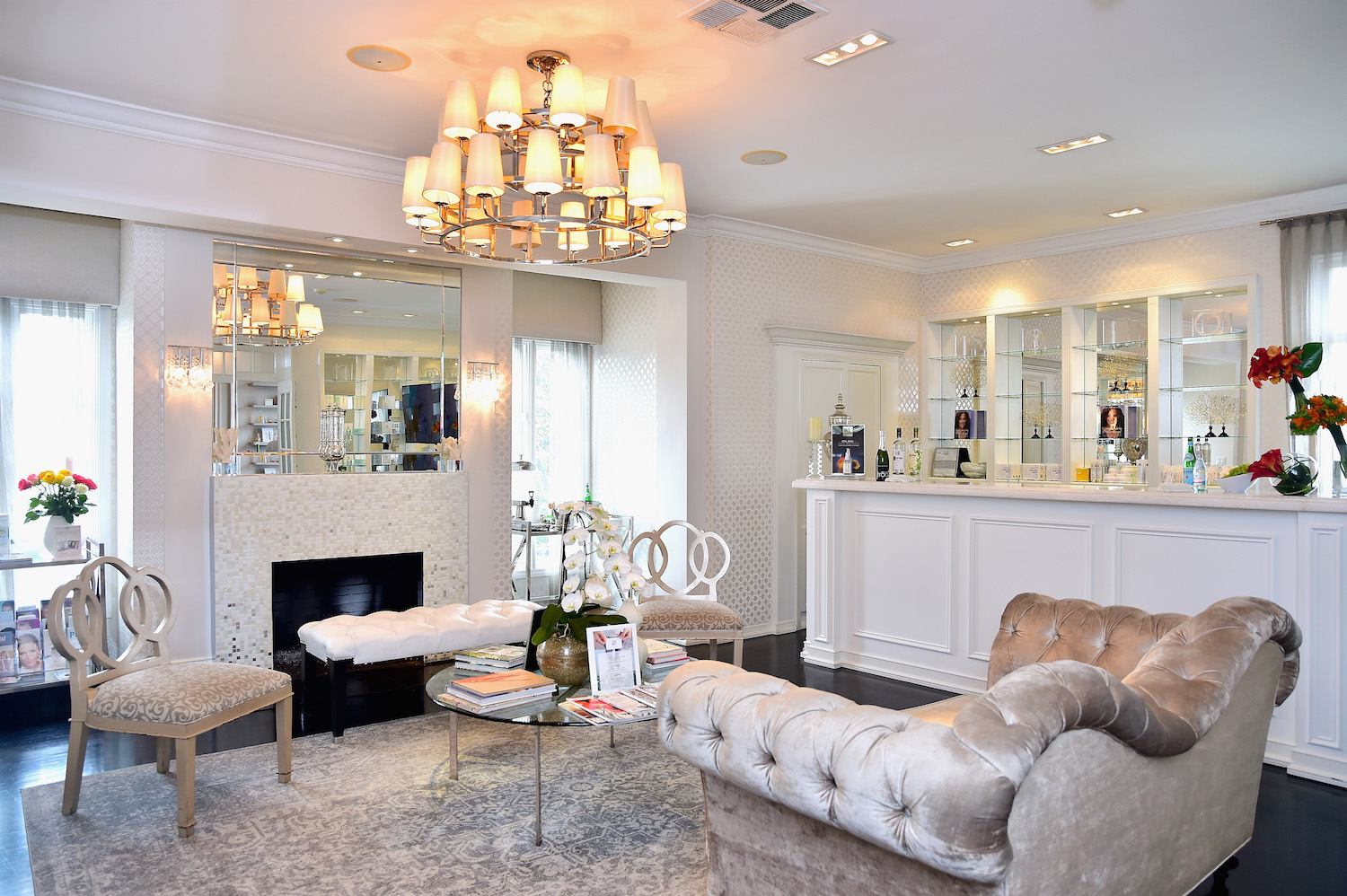 After consulting with my esthetician, Kimberly, we decided on the 60-minute DERMALQUENCH™ OXYGEN TREATMENT which would bring the most hydration to my skin and was customized for my needs.
It started with a thorough cleansing, followed by exfoliation to help remove oil and dirt from the pores. Then came the customized Rubber Jelly Mask to render my skin softer and supple. The next step was a Hyaluronic serum which is applied to the face and designed to infuse the skin with antioxidants, vitamins, and minerals. To boost the hydration, I received an extended oxygen treatment which sealed the process. The grand finale was a moisturizing mask and a soothing massage of the shoulders, hands, and neck.
I could definitely see a difference with my skin at the end of the facial. Of course, I left with some iconic Kate Somerville's products:
The Dermal Quench Wrinkle Warrior; The Exfolikate; the liquid Exfolikate and the deep tissue repair cream.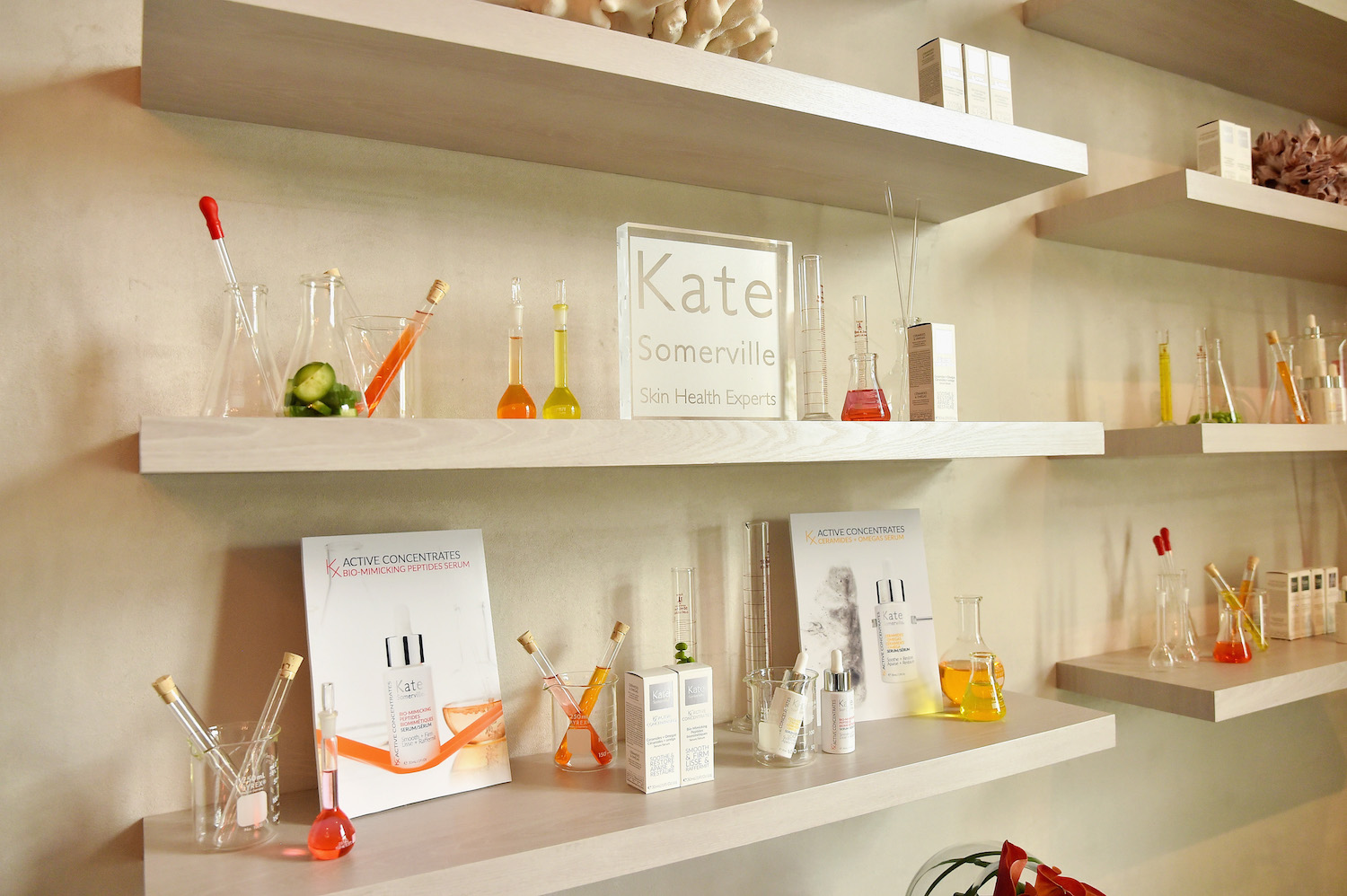 Being a clinic, Kate Somerville is a one-stop-shop which offers multiple laser therapies to treat a variety of skin concerns such as acne, scarring, fine lines, wrinkles and more. Featuring cutting edge technologies such as Titan, Limelight IPL, and Laser Genesis, her highly trained nurses will tailor your procedures. A twenty-five year veteran in the beauty industry, Kate Somerville believes that everyone deserves beautiful skin and she has devoted her life to it.
After a succesful experience with my facial, I made an appointment to consult with one of Kate Somerville's nurses to address some other skin concerns which I will report in my next story…