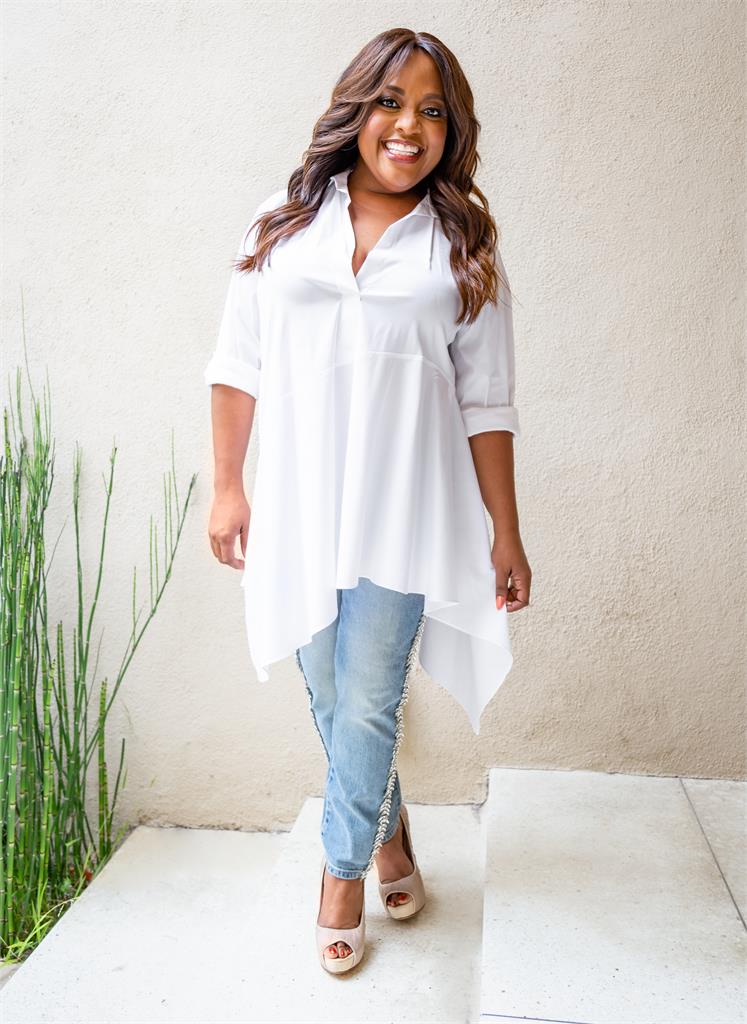 HealthyWage announced an A-list partnership with actress, comedian, best-selling author Sherri Shepherd —a television personality who formerly served as an Emmy Award-winning co-host on the wildly popular ABC-TV show The View.
Together they've launched the "Sherri Shepherd's HealthyWager" initiative through which participants can win up to $10,000 by hitting their own personal weight loss goal. As an added bonus and point of motivation, those partaking in Sherri Shepherd's HealthyWager challenge will receive a $50 cash bonus added to their grand prize. Sherri's own goal is to lose 15 pounds in 6-months for which she'll win $500 if she does so. Interested parties may learn more and enroll in the challenge, which runs from May 28 through November 28, 2019, online at www.healthywage.com/sherri.
"HealthyWage is actually making weight loss fun," Sherri Shepherd said about the partnership. "Someone is going to pay me to lose weight? That's a lot of fun for me. This is not a fad diet. This will change the way you look at weight loss. More than 20,000 people have gotten paid to get healthy. Don't miss out on this!"
How Does It Work?
1) Calculate Your Prize
Use HealthyWage's online calculator at www.healthywage.com/sherri to enter your goal and calculate your winnings.
2) Make Your Bet
Increase your winnings by adjusting your goal weight, how much you contribute, and the time you expect it to take! Find a prize you like and make your wager!
3) Lose the Weight
Stay on track throughout the contest with weekly weigh-ins and support from other contestants.
4) Win Money!
Meet your goal and win your prize!
HealthyWage is founded on research and "double-incentivization" methodology that proves cash rewards triple the effectiveness of weight loss programs. As case-in-point, view a few notable HealthyWager success stories (both female and male) here, including Tessa Easterling who lost 87 lbs. and won a whopping $5,610.00 for her efforts; and Cody Smith who lost 75 lbs. and won $2,040.00 for his own slimdown success.
Further substantiating HealthyWage's approach, study findings published in the journalSocial Science and Medicine continue to prove that money is an effective motivator to "increase both the magnitude and duration of weight loss." The same hold true in business for staff wellness initiatives. Results from one study published in the Annals of Internal Medicine indicated that "Loss Incentive' Motivates Employees to Take More Steps," finding that financial incentives framed as a loss were most effective for achieving physical activity goals.
Exemplifying the power and efficacy of its offerings, HealthyWage recently revealed notable milestones that included the company's membership in 2018 base grew more than a staggering 300% over the year prior, with more than 900,000 current program participants engaged in one or more "HealthyWager" with the company (approximately 20% business/corporate and 80% individual participants).
As a prolific corporate and group wellness purveyor, since 2009 HealthyWage has worked with an array of hi-caliber participants on workplace and staff wellness initiatives, including Old Dominion Freight, ConocoPhillips, and more than 25% of the largest school districts in the country. HealthyWage has, in fact, formally created competitive, cash-fueled programs for more than 700 Fortune 500 and other public and private companies, hospitals, health systems, insurers, school systems, municipal governments and other organizations throughout the U.S., and their program has been more informally run at more than 3,000 companies and organizations seeking to bolster staff health and well-being, and boost bottom lines in kind.
"Throngs of studies reiterate the importance of the 'stick' in the design of a wellness incentive program, whether for individuals at home or for employee groups," notes Roddenberry. "Many studies have demonstrated that the threat of losing something of value is much more effective than the opportunity to win something of equal value. That's precisely why we advocate that program participants 'pay to play' and make an investment out of their own pocket in order to win rewards—in our case large cash prizes—for losing weight and getting more active in the program."