At 2:30 a.m. on Tuesday, June 25, SpaceX launched the STP-2 mission from Launch Complex 39A (LC-39A) at NASA's Kennedy Space Center in Florida. Deployments began approximately 12 minutes after liftoff and ended approximately 3 hours and 32 minutes after liftoff.
Falcon Heavy's side boosters for the STP-2 mission previously supported the Arabsat-6A mission in April 2019. Following booster separation, Falcon Heavy's two side boosters landed at SpaceX's Landing Zones 1 and 2 (LZ-1 and LZ-2) at Cape Canaveral Air Force Station in Florida.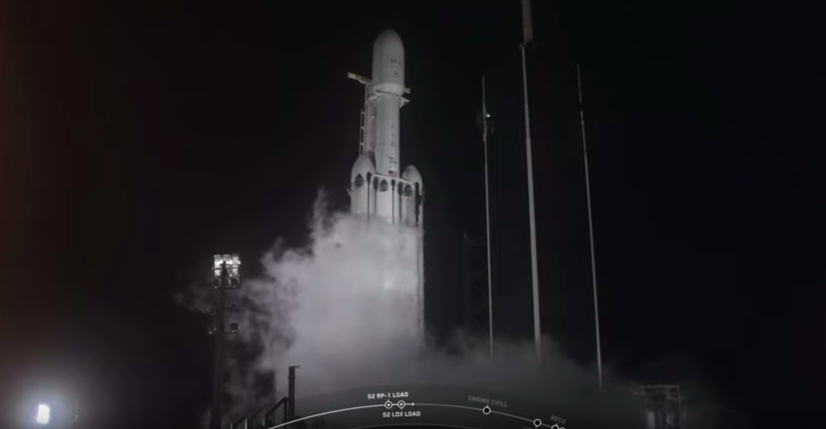 The Space and Missile Systems Center teamed with multiple commercial, national, and international mission partners for the historic DoD Space Test Program-2 (STP-2) launch. SMC procured the mission to provide spaceflight for advanced research and development satellites from multiple DoD research laboratories, the National Oceanic and Atmospheric Administration (NOAA), the National Aeronautics and Space Administration (NASA), and universities.
The STP-2 mission will use a SpaceX Falcon Heavy launch vehicle to perform 20 commanded deployment actions and place 24 separate spacecraft in three different orbits. The spacecraft include the Air Force Research Laboratory Demonstration and Science Experiments (DSX) satellite; the NOAA-sponsored Constellation Observing System for Meteorology, Ionosphere, and Climate (COSMIC-2) constellation; four NASA experiments; and many other missions.
The DoD Space Test Program accelerates space technologies into operational capabilities by providing space access for cutting edge, DoD-sponsored experiments and demonstrations. STP, through its Johnson Space Center location, is the single face to NASA for all DoD payloads on the International Space Station and other human-rated launch vehicles, for both domestic and international partners.