5k road races, trail races, OCRs, I've reviewed them all… but never a triathlon. Herbalife24 just hosted their very first Los Angeles Triathlon starting in Venice Beach and finishing up in the heart of downtown Los Angeles.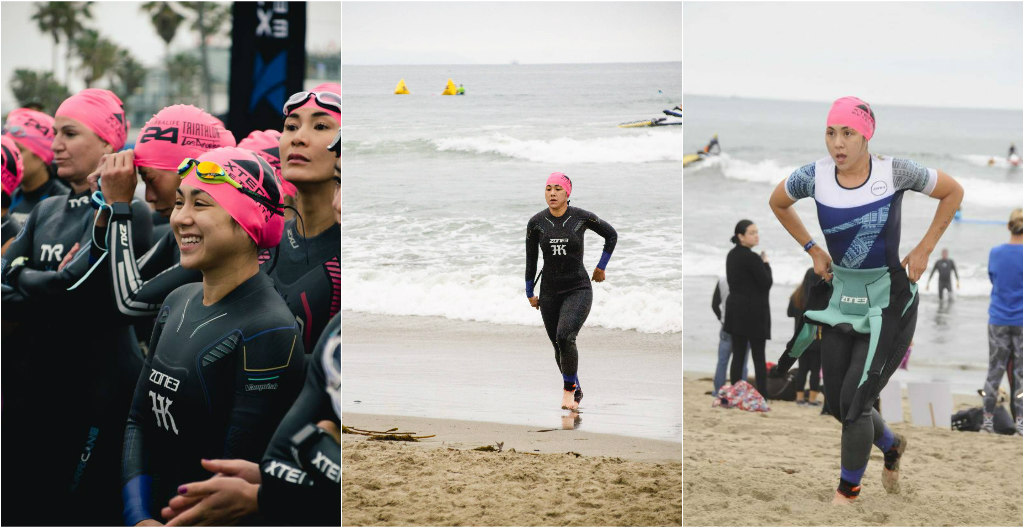 L-R 1 & 2 images by Annaliese Allen, 3 by Herbalife24
There was an International, Sprint distance triathlon and relays as well as an Aquabike, 5-kilometer Run/Walk, and Corporate Triathlon Relay.
With two major transition points, 900 elite and amateur triathletes as well as more than 2,000 total participants, I was curious just how organized this race would be. As I kick off my Race Spotlight series for the summer, I'm introducing a brand new three tier rating system, which just so happens to be OCR! Organization, Course Design, Rating Overall.
RACE ORGANIZATION:
From the check-in day at J.W. Marriott downtown to the volunteers and staff, you couldn't ask for a more structured system. Everywhere you turned, someone was there to answer your questions. Their logistics team was surprisingly lean, which expanded to 60 crew members and over 400 volunteers on event day.
The day prior, we dropped our T2 cycle to run bags outside near where we would rack our bikes. With the transition points so far from one another (T1 in Venice and T2 downtown), I was concerned our belongings might not be protected. Day of the race – as soon as I got off my bike, someone racked it for me and my bag was right where I left it. I shouted my bib number and a volunteer handed it right to me with no time wasted. I have only great things to say about Herbalife24's organization. It's not easy producing a race event of this magnitude. Hats off to the production team and race director.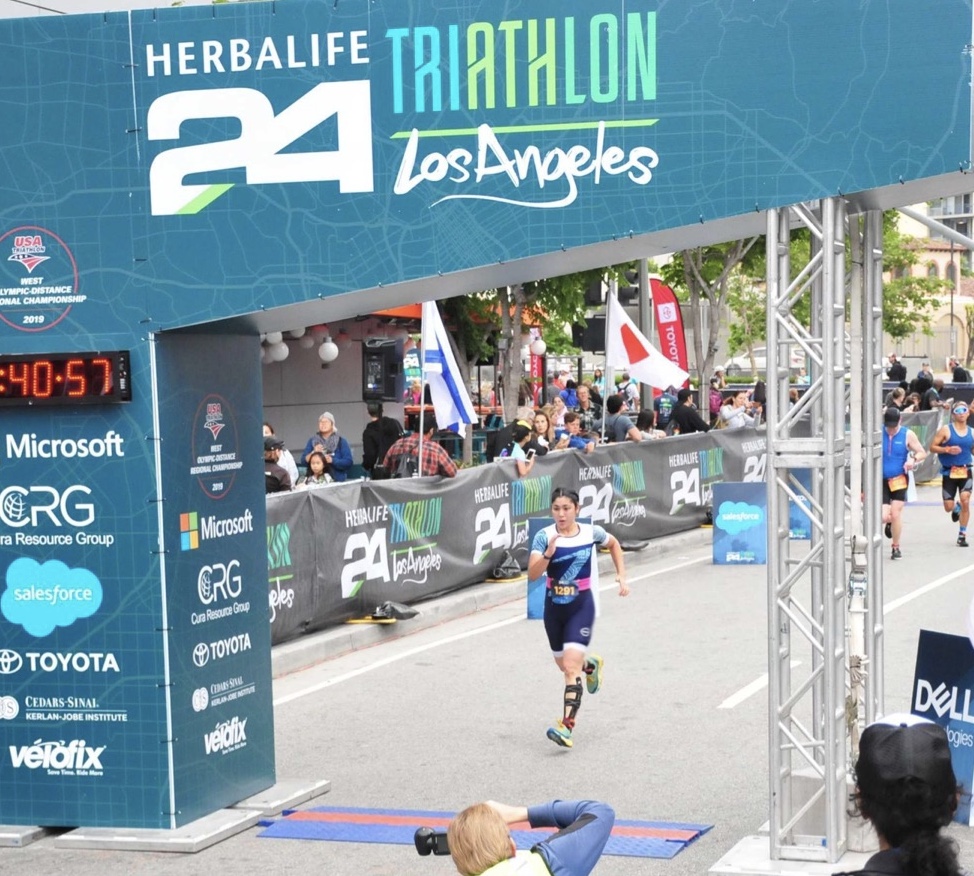 RACE COURSE DESIGN:
The triathlon Race Directo is Brennan Lindner who was recommended by the President of the LA Triathlon Club, a partner of Herbalife Nutrition. The race course was a wonderful ode to the city of LA; it was incredible to swim in the Pacific, cycle through the heart of LA and finish at L.A. Live.
"We designed the course based on both logistical constraints as well as what we thought would be the most scenic course for athletes. We knew we wanted to start in iconic Venice Beach and finish at Herbalife Nutrition Headquarters at LA Live. We also knew that to go from Venice Beach to Downtown LA we would have to use Venice Blvd. for a large portion of the route, as that Boulevard naturally has a median, which allows us to have traffic move in one direction and minimize traffic disruption. We wanted to include other areas such as Olympic Park, USC, Downtown LA, and Koreatown as well. Our overall goal was to give participants a glimpse of how diverse Los Angeles is. And, as we've produced events in LA for 20 years, we knew that certain streets would be more amenable with both LA Department of Transportation and local city officials," Brennan told LATF.
RACE RATING:
10/10. Hopefully this is a triathlon that is here to stay. With no final plans yet, Herbalife Nutrition is hoping to host for the next three years and beyond. They are "hoping to have the same type of legacy the Marathon has, and establish this event as one of the premier triathlon events in North America, if not globally." Similar to the LA Marathon, they expect to have residents know that Herbalife 24 Triathlon happens when summer begins.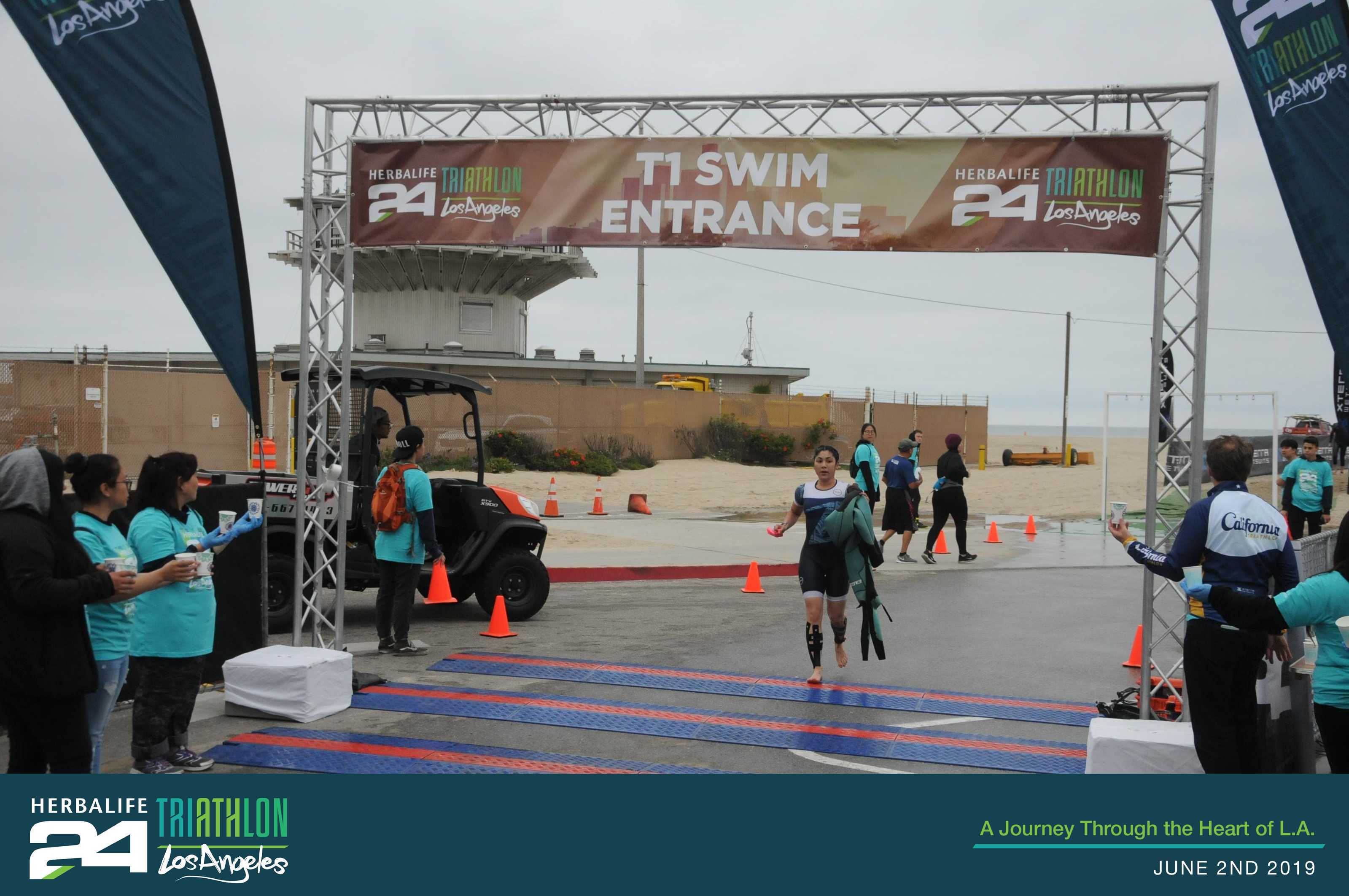 Keep up-to-date on Herbalife news:
Wetsuit, tri-suit & googles: https://www.zone3.us/
Sneakers: https://www.hokaoneone.com