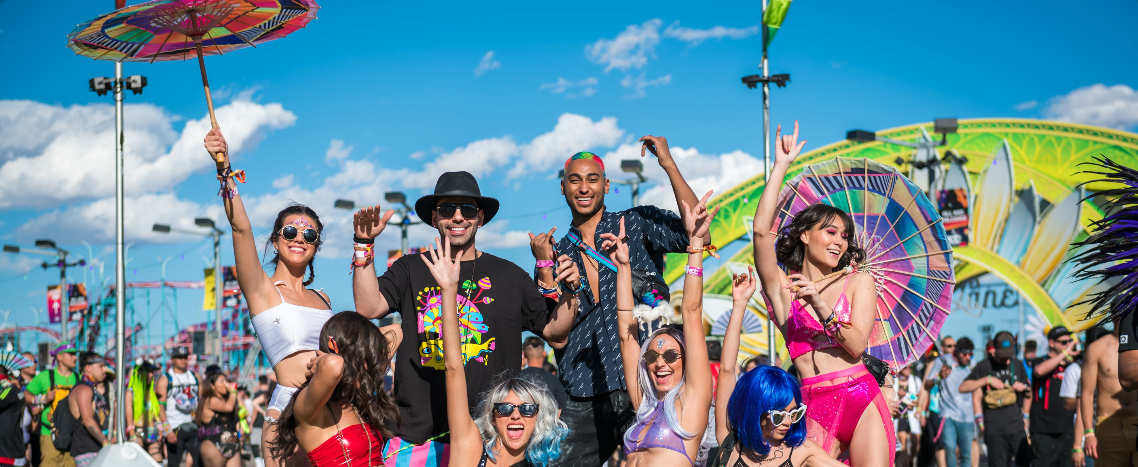 Music festival season is here and if you're as excited as I am, you know you need to have the best gear before you head out to enjoy the multiple day experience. I regularly attend music festivals and I'm always looking for the best products on the market to help me stay fully comfortable throughout the day and night. You dont need to look any further because some of these products have your back … LITERALLY!

For maximum comfort and perfect to keep you hydrated all day and night long, I highly reccomend the Salomon Agile 6.
This backpack is lightweight, easy-to-access, and has enough room to store all of your essentials. Aside from the storage space, the backpack comes with a side slit enclosed by a zipper where you can safely store a reservoir making it the perfect hydration pack.
I went with the 2L Soft Reservoir because we all know how much of a hassle it is to constantly stand in line for a water refill and have to leave the stage area before your favorite artist/DJ is about to come on. The PVS and BPA free reservoir includes a bite valve with an on/off system easy to open up and DOES NOT leak! The best part about the Agile 6 is that it comes with two soft flasks and pockets along the straps. The soft flasks are most convenient if you are just going on a hike and want to keep your friends hydrated or do not already own the reservoir. I set the soft flasks aside in order to store all of my valuables inside the pockets: wallet, keys, chapstick, sunglasses, etc…
Quay Australia has some of the most trendy and stylish sunglasses.

With lots of frames and lense colors to choose from, it's kind of impossible to go wrong with these sleek and fun shades. My personal favorites are Still Standing, The Playa, Let It Run, and Heartbreaker.
For your music festival makeup looks, Fenty Beauty's Getting Hotter Summer Collection will keep you looking colorful and vibrant all night long!

The Vivid Liquid Eyeliner Trios deliver soft neon effects that work for everyone with the tropical pops (Baeside), chic pastels (Baecae), or vibrant bolds (Baewatch).
The Getting Hotter Collection also includes the NEW! Poutsicle Lipsticks. Ranging in seven hyper-vivid shades with their made-to-match packaging. The juicy satin formula "hugs" your lips in bold, luscious color and a juicy satin finish that make your lips pop, especially under the neon lights.
We all need that music festival aftercare! Drunk Elephant has always been my go-to skincare brand to keep my skin feeling hydrated and clean.
Their new Slaai™ cleanser melts all traces of dirt, makeup and sunscreen from the skin. It is gentle enough to be used around the eye area. Skin compatible Slaai™ effortlessly removes even water-resistant formulations and is free of PEGs and essential oils. I like to use it on the daily basis especially during these Summer months after getting home. I apply it to my face without adding any water at the beggining then it quickly transforms from oil to milk upon contact with water. The best thing about it is that it comes with the Bamboo Booster which converts the cleanser in an exfoliator.