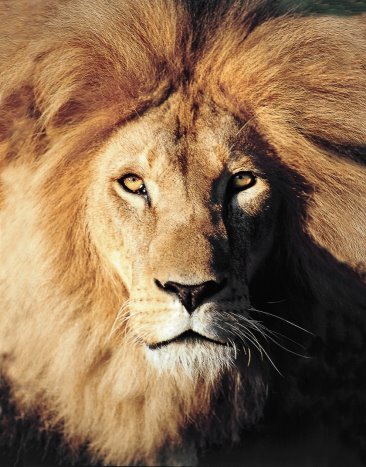 Summer movie blockbuster season is upon us and one of the most anticipated is the remake of Disney's 1994 classic, The Lion King. With its positive message around the circle of life, caring for one another, respect, love and hope, the story of The Lion King is set in the Pride Lands of Africa, which celebrate South African culture and heritage.
Passionate about all things Africa, that's something African Travel, Inc. knows a thing or two about. Perfect for summer traveling plans…
Film inspired tourism has taken the travel industry by storm and research suggests that it boosts a country's local economy between three to four years.
A movie likeThe Lion King has the power to inspire people to realize the dream of Africa.
The upcoming release of The Lion King offers a great opportunity to recommend a journey to Africa," said Sherwin Banda, president of African Travel, Inc.
"It's never a bad time to learn what differentiates Africa from other destinations and travel advisors might want to prepare themselves for peaked interest in the continent, especially South Africa."
African Travel offers advisors sales and marketing tools to gain in-depth knowledge on its range of itineraries and tailor-made experiences. In an age when travelers are more interested in collecting moments and not things, The Lion King has the power to inspire not just family travel but a generation of future travelers.
On South African Natural Wonders, you'll explore the country's spectacular capital city of Cape Town. You'll journey to the wildlife kingdom of Shamwari Game Reserve whose philosophy is about conserving a vanishing way of life. Dedicated to nature conservation, Shamwari strives to educate and promote awareness. In between safari drives, visit the Ian Player Rhino Awareness Centre, the Wildlife Rehabilitation Centre and the Born Free Big Cat Sanctuaries where African Travel, Inc. helped the abandoned lion cub King find his forever home. You'll experience the marine kingdom ofGrootbos Nature Reserve, a luxury eco reserve known for its natural beauty and positioned on the doorstep of a marine paradise. Spend the morning watching whales, sharks, dolphins, seals and penguins as they feed, frolic and play. This 12-day itinerary starts at $9,495 per person and includes airfare.
The special needs of families are thoughtfully attended to on South Africa Through a Child's Eyes. On this wonderful vacation be awed by the breathtaking Victoria Falls in Zimbabwe and join in the wonder of meeting an African penguin in Cape Town, South Africa. We can all learn something from watching children on safari, each new experience is a revelation and their innocent outlook a joy to witness. At Sabi Sabi Bush Lodge, in Kruger National Park, a fully-fledged children's facility provides interactive activities designed for children between the ages of 4 and 12 years. Age-appropriate bush themed activities are guided and supervised by qualified staff who aim to create lifelong lovers of the bush. Parents can relax and have a pamper session in the Amani Spa or just kick back and enjoy some private time, knowing that their children are reveling in their own special bush experience. This 11-day itinerary starts at $10,095 per person.

Wildlife Places of Southern Africa is an incredible odyssey showcasing some of the best destinations in the region. In Chobe National Park in northern Botswana, wildlife roam in profusion and diversity. On a Chobe River boat cruise, float quietly past pods of hippo feeding along the banks, watch a parade of elephants splashing about, and listen for the low growls of the lioness and her cubs. At Victoria Falls, a sundowner cruise on the Zambezi River is a chance to capture the evening's golden moment where animals refresh before bedding down and flocks of birds skim the waterline. Look out for rainbows as you walk the misty rain forest trail of the falls, where the spray and thunderous noise of the water tumbling over Main Falls, Horseshoe Falls and Rainbow Falls fill visitors with wonder. At Hwange National Park in Zimbabwe, known for its herds of elephants, settle into your tented camp. Hidden within a tree line, this classic African safari camp overlooks an open plain and a waterhole that is a favorite drinking spot for elephant and buffalo, with breathtaking views of the savanna plains where you won't have to look far to spot the wildlife. This 10-day itinerary starts at$5,895 per person.