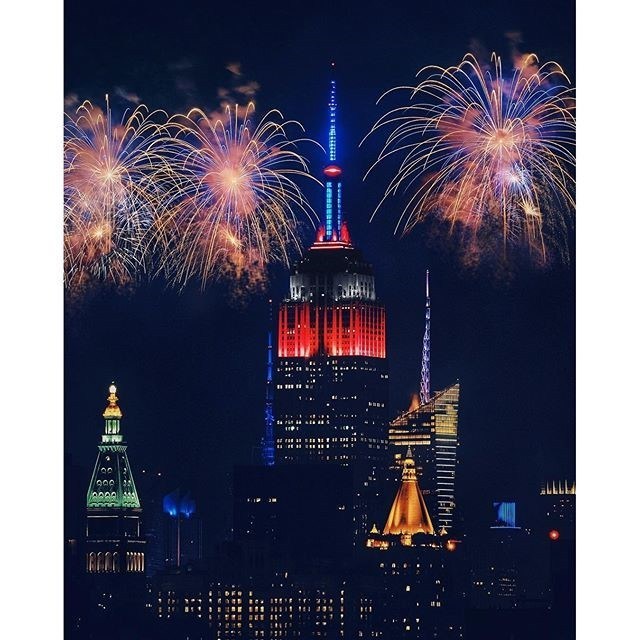 The Empire State Building (ESB) today announced that tickets are now on sale for its annual 4th of July celebration on its world-famous 86th Floor Observatory. This exclusive event offers breathtaking views of the Macy's 4th of July Fireworks Spectacular, a premium open bar, and gourmet food exclusively for just 200 VIP ticket purchasers.
From 7:00 p.m. until 10:00 p.m., the Observatory will close to the general public, allowing our special 4th of July guests private access to the open-air observation deck and the opportunity to view the fireworks from the best vantage point in New York City. Speakers will play the 4th of July Fireworks soundtrack while guests enjoy an unparalleled view of the fireworks, from the World's Most Famous Building.
Food and drinks will be provided by STATE Grill and Bar, ESB's flagship restaurant.
Tickets are $500 each (tax included) and are available on a first-come, first-served basis. Tickets must be purchased or gifted online at www.empirestatebuilding.com/july4 or in advance at the ESB ticket office.
Two (2) pairs of tickets to this exclusive event will be given away through a contest run on ESB's Instagram channel (listed below). Fans of the Empire State Building can enter the contest from Thursday, May 30th through Tuesday, June 4th, at 12:00 p.m. ET. Winners will be randomly selected and announced on Friday, June 7th.
In addition to hosting the 4th of July celebration, the ESB will shine its world-famous tower lights in dynamic red, white and blue flourishes on July 4.