We have all heard of Aveeno, the brand of skin care and hair care products which defined its identity through Jennifer Aniston, who has been their spokesperson for quite some time.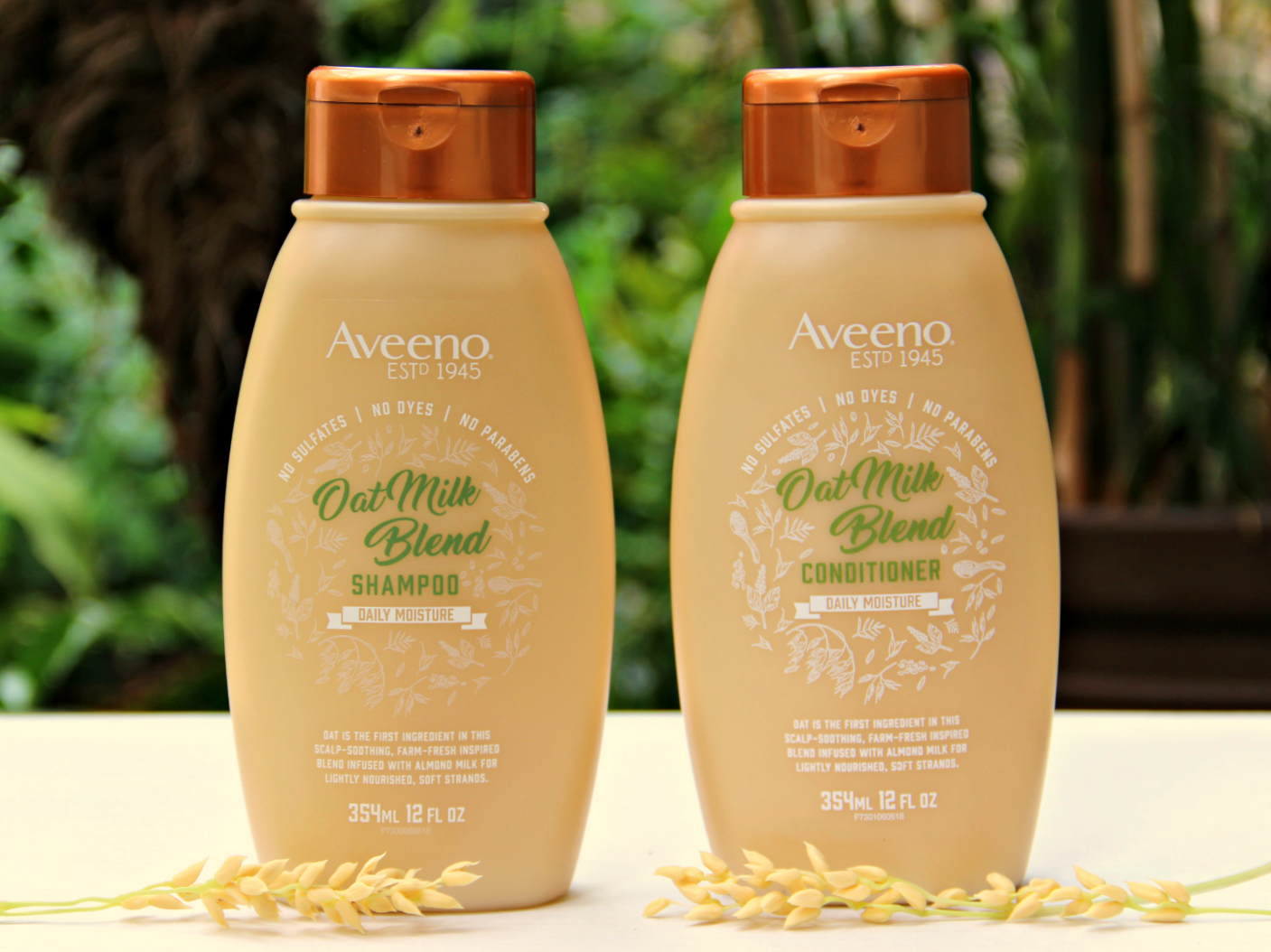 Did you know that the company, which now belongs to American Consumer Goods and Johnson & Johnson, was founded in 1945 by brothers Albert and Sydney Musher? No? I didn't either.
Using active ingredients in all Aveeno products known as colloidal oats or oat extracts – avenanthramides, all "active naturals," Aveeno offers a variety of products ranging from skincare,treating skin conditions such as eczema, psoriasis, urushiol-induced contact dermatitis, pruritus ani, chickenpox, hives, and sunburn as well as shampoos.
AVEENO® OAT MILK BLEND SHAMPOO
Scalp-soothing shampoo for daily moisture
Infused with almond milk this blend nourishes
Sulfate free shampoo; No dyes or parabens
AVEENO® OAT MILK BLEND CONDITIONER
Scalp-soothing conditioner for daily moisture
Infused with almond milk this blend nourishes
Sulfate free conditioner; No dyes or parabens
To try the Oatmilk Blend Collection visit www.aveeno.com