Every year around the Fourth of July, LA Animal Services Centers fill to overflowing capacity with terrified pets. This means that they need your help to create kennel space by fostering or adopting NOW to make space for their frightened arrivals. YOU can make that life-saving difference by fostering for four days or more or adopting.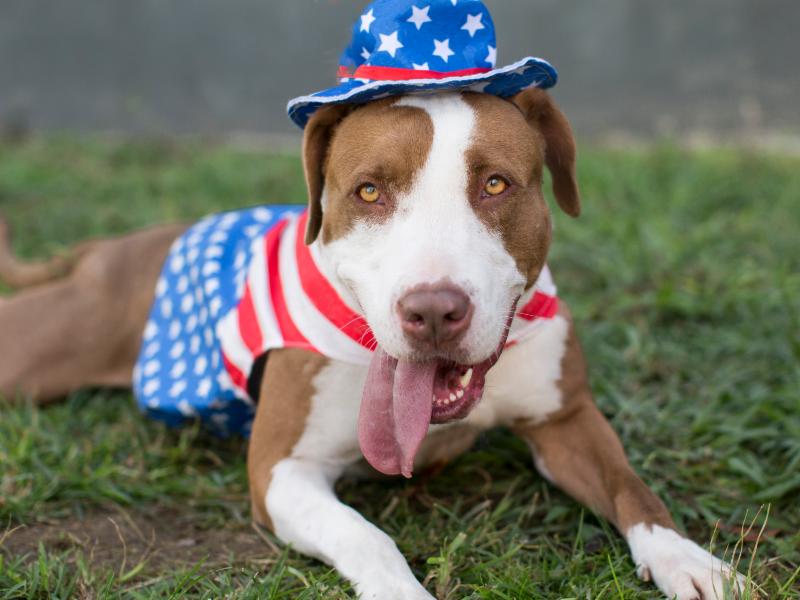 The loud sounds of July 4th fireworks frighten dogs and cats and can cause them to get out of the house or yard. They escape out of fear, and these frightened dogs and cats might not find their way home. The lucky ones end up at the City shelters. If they have a current City Dog License or a microchip registered with a current address and phone number, they can reunite them with their families.
"While many people are out celebrating, the shelters will be inundated with frightened pets," said Brenda Barnette, LA Animal Services General Manager. "Our hope is that animal lovers in Los Angeles will open their home and hearts to help pets in need. If you aren't ready to adopt, fostering is a great way to see what it's like to have a four-legged addition to your family."
They have hundreds of wonderful dogs and cats of all ages, breeds and sizes waiting to be your temporary companion or best friend forever. By giving an orphaned pet a new home or letting them stay with you for a short time, you are helping create lifesaving space at our Animal Services Centers. Dogs and cats available for adoption or foster have been spayed or neutered, vaccinated and microchipped. To view adoptable pets, visit:
http://bit.ly/LAASAdoptables.
To volunteer to foster, print your application at
http://bit.ly/LAASFostering
or go to your nearest animal services center and ask for a Foster Volunteer application. Please drop off your completed form to your nearest center as soon as possible. You can pick up a pet to foster right away or they can reach out when we need the most help.
The shelters are open Tuesday through Saturday from 8 a.m. to 5 p.m. and Sunday 11 a.m. to 5 p.m. We are closed on Mondays and the Fourth of July. To find the shelter nearest you, visit
http://bit.ly/LAASlocator
or call (888) 452-7381.