With its rich history and iconic attractions, London has long been a top destination for travelers and the city's offerings go well beyond the traditional. Evan Evans' one-of-a-kind film tours, offers magical and behind-the-scenes experiencesto bring guests up close and personal into the popular, but quintessentially, English culture.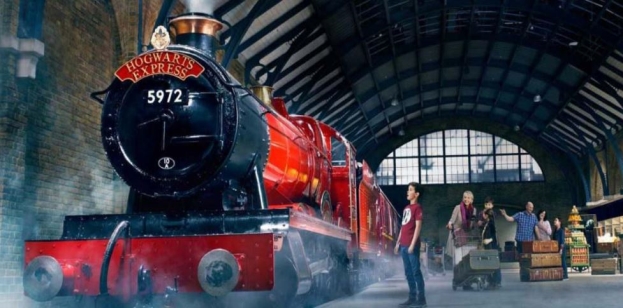 For anyone looking to channel their inner wizard, Evan Evans offers three Harry Potter Experiences:
Follow in the footsteps of the world's most famous wizard on this enchanting 3-hour Harry Potter Film Locations Waking Tour of London. The magic starts at Westminster tube station and then it's on to the real-life locations that provided the inspiration for some of the most iconic locations in the wizarding world of the Harry Potter film series. Visit exciting locations from the film series, including Diagon Alley, Platorm 9 3/4s, and discover the inspiration behind the sites, as our expert guide brings the magic to life. The tour includes Evans Evans' signature VOX personal headsets which guarantee a more immersive and intimate experience.
The Warner Bros Studio Tour will leave guests spellbound as they walk in the footsteps of Harry Potter and explore the wonders of the wizarding world. The magic begins at London's Victoria Station where guests are escorted by coachto the breathtaking sets where they will get a behind-the-scenes glimpse of everyone's favorite wizard. Guests will step onboard the Hogwarts Express, visit the Forbidden Forest and experience the newly revealed permanent addition of Grigott's Wizarding Bank. A must see for Harry Potter fans of all ages, Evan Evans is the only operator offering nearly 4 hours of studio tours.
Guests looking to immerse themselves in a full day of witchcraft and wizardry need look no further than the Ultimate Harry Potter Experience. This tour combines the Harry Potter Film Locations Walking Tour in the morning with a 1:30 p.m. departure to the Warner Bros. Studio tour. In the SFX and VFX department, guests will discover how the team at Warner Bros. brought some of the movies' scariest characters to life and recreated the magical game of Quidditch.