Last night the Metropolitan Museum of Art's Costume Institute in New York City held its 21st annual Met Gala. With this year's theme "Camp: Notes On Fashion," celebrities filled the pink carpet with their extravagant over-the-top outfits. But of course the big stars of the night were the Hollywood Beauty Awards winners and nominees behind all the hair, makeup, and styling looks presented at the fundraising gala. The camp theme, did not call for the obvious image of wilderness that comes to mind but an exaggeration of fashion in a comedic and extravagant way. Kooky… but make it fashion!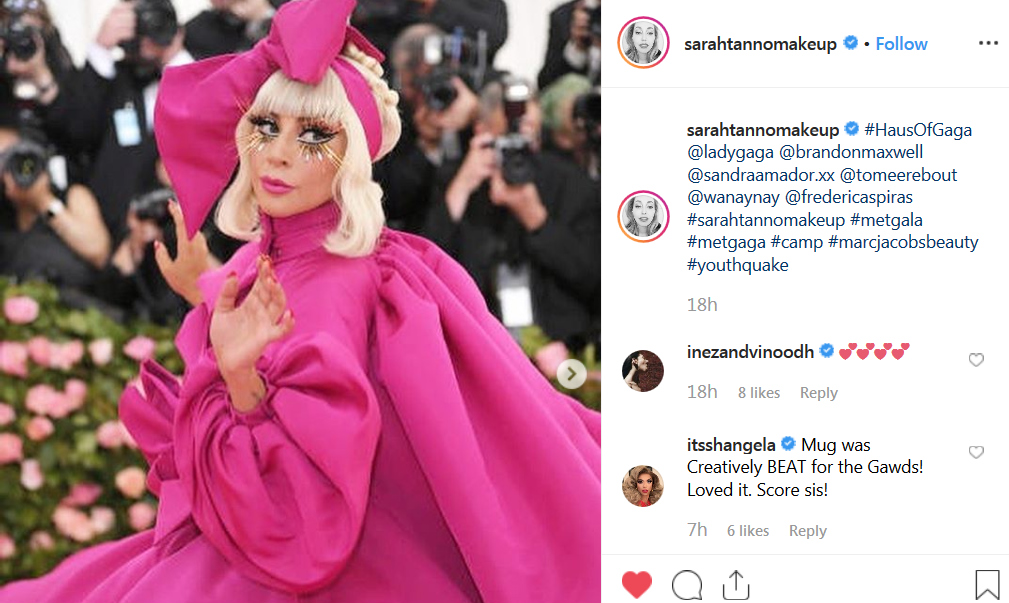 Opening the carpet was Co-Chair Lady Gaga who showed off not one but four different looks designed by Brandon Maxwell. The looks were styled by 2019 HBA winning styling duo, Sandra Amador & Tom Eerebout, with makeup by two-time 2018 and 2019 HBA winner Sarah Tanno, and hair by 2019 hairstyling nominee Frederic Aspiras.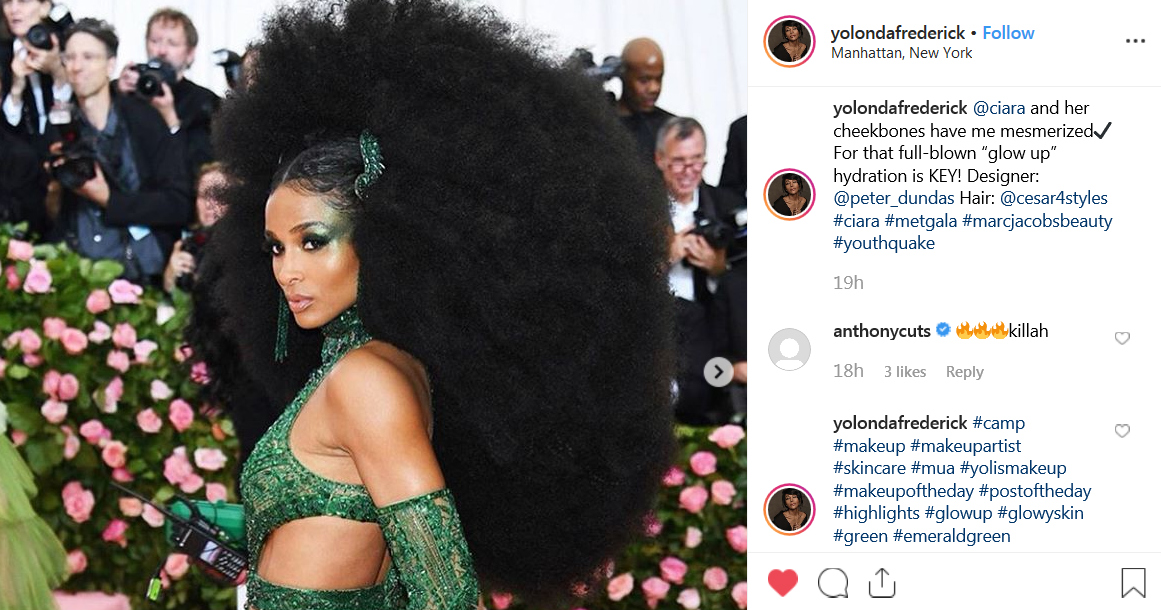 2019 makeup winner Yolonda Fredrick and 2018 hair nominee Cesar Ramirez collaborated alongside Ciara who rocked a fabulous emerald green gown inspired by music legend Diana Ross.
Other celebrities represented the visions and artistry of many of the architects of beauty.
2019 Hairstyling Winner Chris Appleton for Kim Kardashian
2019 Makeup Nominee Etienne Ortega for Kris Jenner
2019 Makeup Nominee Patrick Ta for Candice Swanepoel and Joan Smalls
2019 Styling Nominee Alexandra Mandelkorn for Janelle Monae
2019 Hairstyling Nominee Lacy Redway for Tracee Ellis Ross, Tessa Thompson, and Zazie Beetz
2018 Makeup Nominee Matthew Vanleeuwen for Salma Hayek
2018 Styling Nominee Robert Behar for Naomi Campbell
2017 Hairstyling Nominee Nikki Nelms for Janelle Monae and Zoe Kravitz
2017 Styling Winner Larry Sims for Danai Gurira, Gabrielle Union, and Kiki Layne
2017 Styling Nominee Jason Bolden for Ava Duvernay, Serena Williams, Mindy Kaling, Camila Mendes, Janet Mock, Yara Shahidi and Zazie Beetz
2016 Makeup Nominee Rachel Goodwin for Emma Stone
2015 Makeup Winner Gregory Arlt for Gwen Stefani