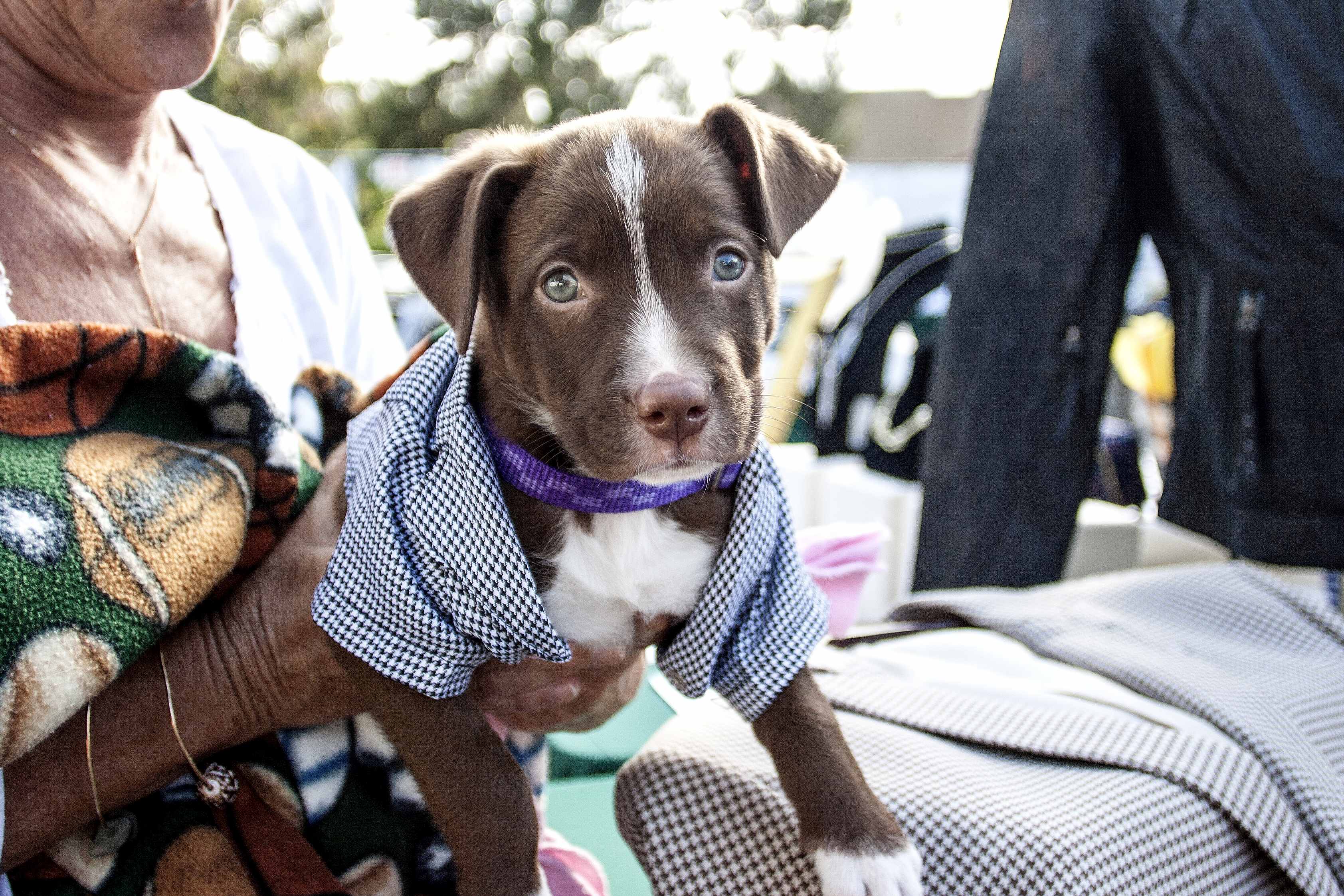 Animal-lovers are invited to prep their fine-dining passports and depart on a virtual trip around the world at Helen Woodward Animal Center's 31stannual Spring Fling Gala: Our Extravagant World Tour, presented by EDCO. The first-class evening event of drinking, dining, and dancing will introduce guests to countries where the Center is making a difference. Grab your tickets because the Gala takes flight Saturday, June 8, 2019 at 5:30 p.m. and arrives at a new outdoor destination, the Fairbanks Ranch Country Club in Rancho Santa Fe.
The Spring Fling Gala is Helen Woodward Animal Center's biggest fundraising event of the year and this year's gala committee is the largest one yet. The elegant affair is headed by longtime Center friend and supporter Jaime Carr who recruited animal-lover Erin Combs to co-chair the event. The Gala Committee is excited to bring the 2019 Fling's global travel theme to life and welcomes guests to don "evening excursion-wear" as they voyage through global tastes and sights and celebrate the Center's worldwide impact.
Attendees will start their tour with cocktails, hors d'oeuvres, a visit with orphan pups and fuzzy VIP Pet Encounter Therapy animals (including a special guest, Dan Walker the cat), and a silent auction of exquisite one-of-a-kind items.
As the sun sets, attendees gain passage into a dinner of taste-portioned classic and innovative dishes. Helen Woodward Animal Center's Spring Fling Gala is known for its 5-star dining experience which highlights delectable tastings from San Diego's top restaurants. Keeping up with her tradition, Committee Restaurant Chair Ann Dizney has secured an impressive lineup of 19 restaurants including Café Secret, Pacifica Del Mar, The Fish Market, Bluewater Grill and Donovan's Steak & Chop House.
Following dinner, guests will delight in sweet treats as well as local beer, wine, and spirits while enjoying live entertainment from Haute Chile. Of course, the night would not be complete without the rousing live auction featuring exclusive items such as a Maui Vacation for seven nights (including roundtrip airfare), a shopping spree and spa Seattle vacation, an Indian Wells Masters Tennis Getaway (including two VIP passes to the 2020 BNP Paribas Open), and an exclusive McLaren Driving Experience in Palm Springs with a private instructor, to name a few.
Most importantly, guests will have the opportunity to learn about the life-saving work Helen Woodward Animal Center is doing abroad and at home, including global awareness campaigns, orphan pet transfers from overburdened shelters to forever homes, and community assistance programs for the pets of San Diego's homeless.
Tickets to the 31th Annual Spring Fling Gala can be purchased at Economy, Business Class, and First Class levels with various special amenities included at each level. Visit www.animalcenter.org/spring-fling-gala to purchase tickets.