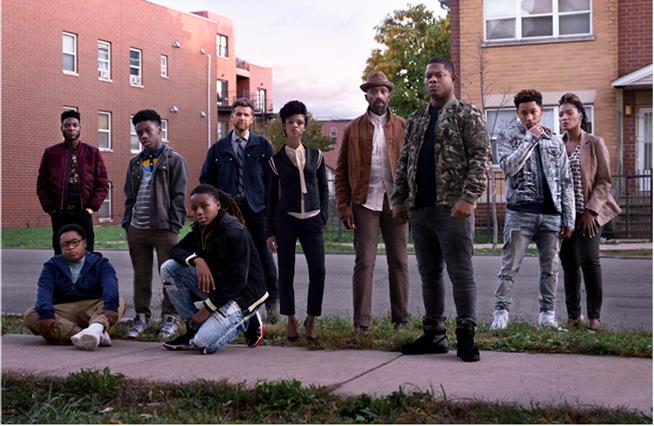 SHOWTIME has picked up the hit drama series THE CHI for a third season. Created and executive produced by Emmy® winner Lena Waithe (Boomerang, Master of None) and executive produced by Academy Award®, Emmy and Golden Globe® winner Common (Selma), THE CHI is a timely coming-of-age story centering on a group of residents who become linked by coincidence but bonded by the need for connection and redemption. The cast includes Jason Mitchell (Mudbound, Straight Outta Compton), Ntare Guma Mbaho Mwine (Queen of Katwe), Jacob Latimore (Sleight), Alex Hibbert (Moonlight), Yolonda Ross (Treme) and Armando Riesco (Bull). The second season is currently airing Sundays at 10 p.m. PT/ET.
SHOWTIME also announced that it has picked up a second season of its series BLACK MONDAY.
The comedy about a motley crew of underdogs causing the worst stock market crash in the history of Wall Street stars and is executive produced by Emmy® nominee and Golden Globe® winner Don Cheadle. Two-time Tony® Award nominee and Grammy®winner Andrew Rannells (Girls) and Regina Hall (Girls Trip) star in and produce the series.
BLACK MONDAY is created by showrunners and executive producers David Caspe (Happy Endings) and Jordan Cahan (My Best Friend's Girl). Emmy® nominees Seth Rogen and Evan Goldberg (Preacher, Superbad, Future Man) serve as executive producers. BLACK MONDAY will resume production on 10 episodes later this year for a 2020 debut on the network.