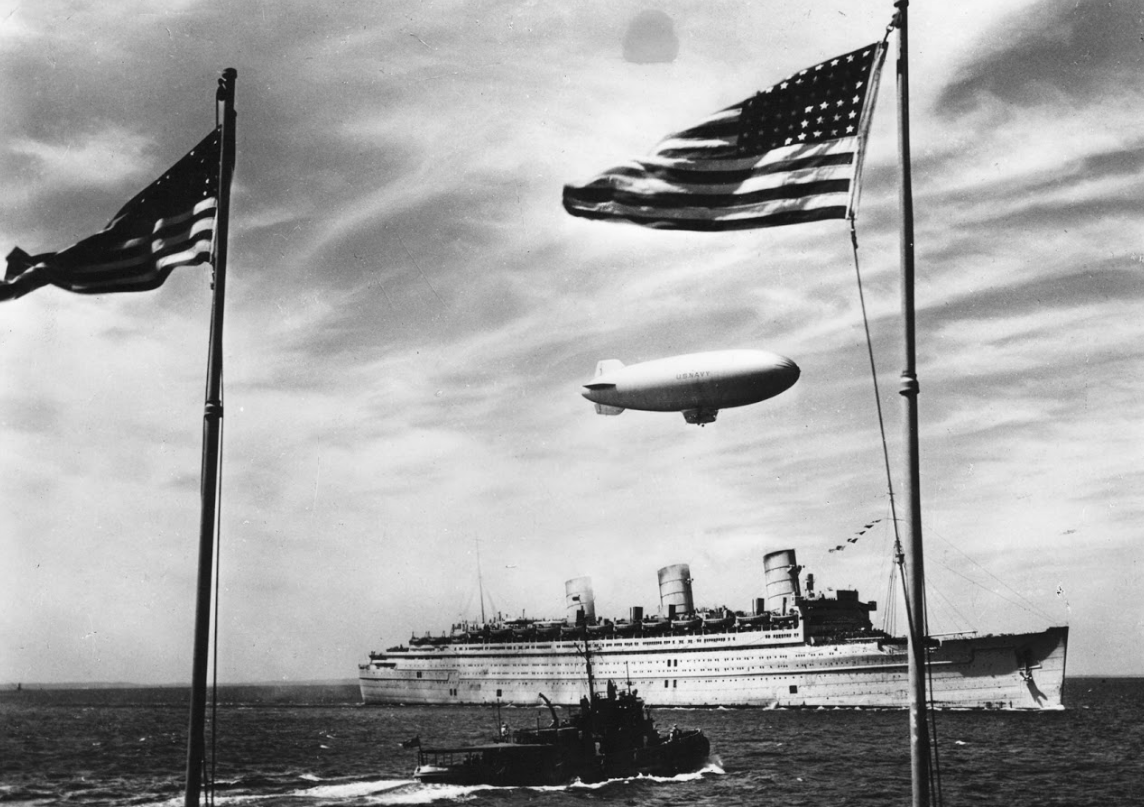 The Queen Mary presents Salute to Service, a three-day Memorial Day Tribute honoring those who have served, and paying homage to the Queen Mary's duty as a troopship during WWII, taking place on Saturday, May 25 – Monday, May 27 from 12 – 8 p.m. Guests are welcome aboard the ship to experience character reenactments and demonstrations, appearances by historical figures, lectures and family-friendly activities.
The Queen Mary's impressive speed and size set her up to become an ideal troop hauler often carrying between 10,000-16,000 men in a single voyage. Over the course of the three-day event, guests will be able to explore the ship and witness WWII troops, nurses, Allied leaders, presentations and lectures. In honor of those who have fallen, a Taps performance will be held Saturday, Sunday, and Monday at sunset.
Presentations and lectures in the Queen's Salon will include the War Rooms at Sea exhibit, Queen Mary Voices, a series of short films featuring stories from original crew members and passengers, and the legend of Queen Mary and the War led by Commodore Everette. A special War Bride film screening with June Allen, the first War Bride to be transported by the Queen Mary in 1946, and Victory through Strength and Unity: A Woman's tale with Captain James will also be shown throughout the three-day tribute.
Additional activations can be found around the ship transporting guests back to the 1940s including the Captain's Meet and Greet at the Bridge, Captain's Reception for Hotel Guests at Observation Bar, a tour of Sir Winston's Restaurant and Lounge led by Commodore Everette and Winston Churchill, and two Ship's Officer Tours.
The Queen Mary's Salute to Service takes place Saturday, May 25 – Monday, May 27 from 12 – 8 p.m. All veterans, active duty military and first responders receive free ship admission. Guests of the same party receive 25% off discount on ship admission tickets. Ship admission tickets are available for $40 for adults (12 years +) and $20 for children (ages 4-11). On-site parking is $20 per vehicle. For hotel accommodations and more information please visit www.queenmary.com