With an unsually rainy season, adventurous Angelenos can truly appreciate the sunny Summer days ahead. That means, we can plan for day hikes and rock climbing trips! Even if you're not camping, you still need your must-haves for a day trip. Here are my top picks: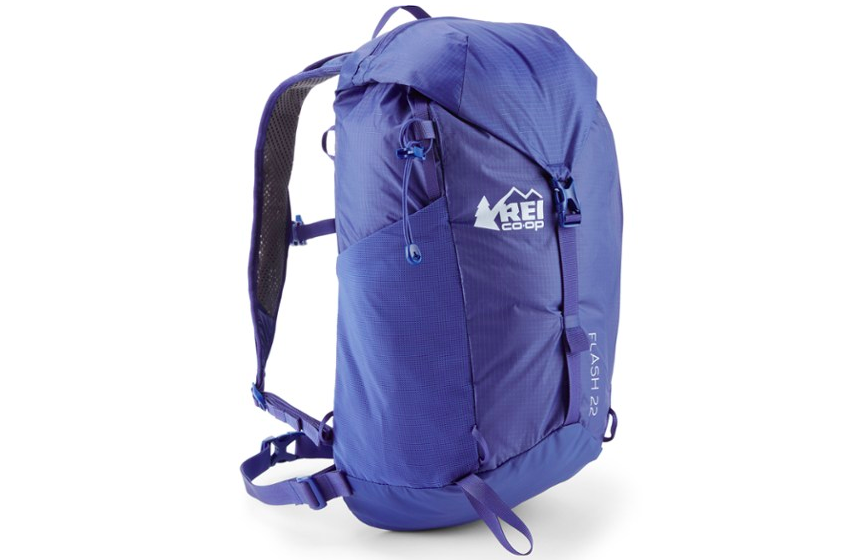 REI Co-op Flash 22 Pack
Super lightweight with a sleek design, this pack is perfect for a light hike. With plenty of compartments, you can pack your water bottle, ID and snacks. Breathable, stretch-mesh shoulder straps have fold-over padding that softens contact with your neck and shoulders. Mesh back is soft, breathable and lightly padded for comfort. The back panel pad can be removed for use as a sit pad when you need to enjoy the view!
---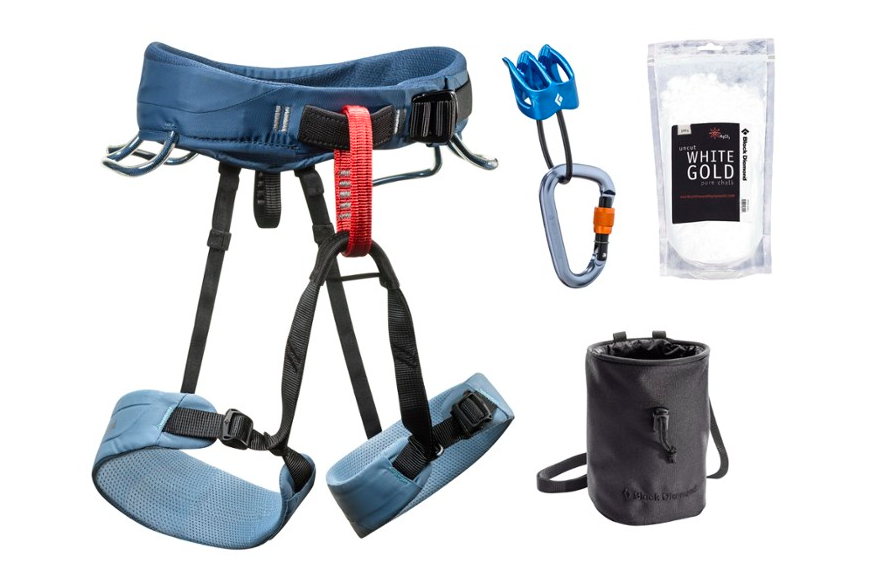 Black Diamond's Momentum Climbing Package
Perfect for women who are going on one of their first climbing trips… perhaps to Joshua Tree! This package has everything you need: a harness, chalk bag, chalk and a belay/rappel device!
Momentum harness offers up 4 gear loops, a comfortable waistband and an easy-to-adjust, all-around design
ATC-XP belay/rappel device has high-friction grooves for greater stopping power and hold
RockLock screw gate carabiner holes belay loop securely in place and is operable with 1 hand
Mojo chalk bag keeps its shape with a pliable wire rim, and stores essentials with a zippered pocket
White gold chalk dries your hands quickly for grip without slip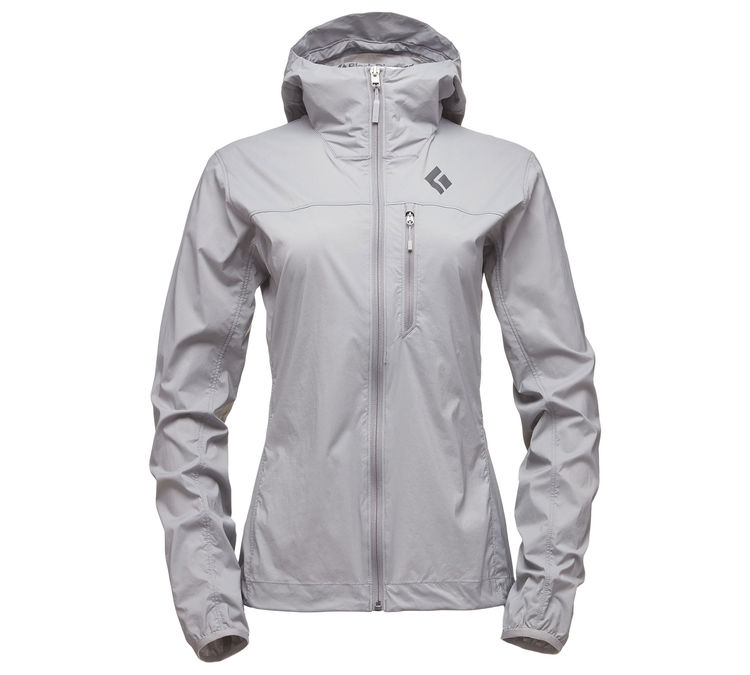 Black Diamond's Alpine Start Hoody
This is byfar the best jacket that I've ever owned. I never go hiking without it. Minimalist to the core, the Alpine Start Hoody provides lightweight weather resistance and breathability for fast-and-light mountain travel. Perfect for any hike or camping trip. You can layer underneath or just use it for slightly dry/cool conditions. It can scrunch into a small ball if you need to pack it up.
http://www.blackdiamondequipment.com/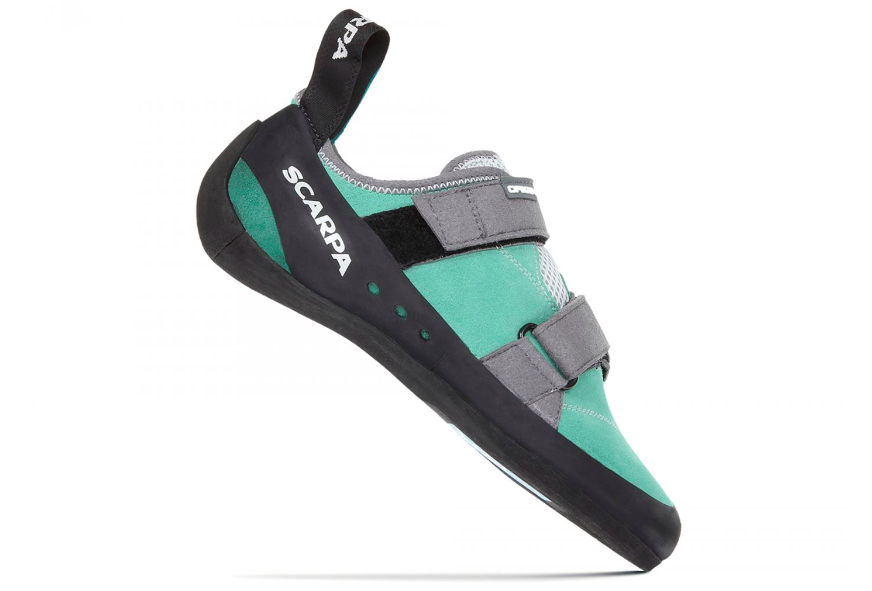 Scarpa Rock Climbing Shoes
I swear by my Scarpa Origin shoes. They're a great starting point pair for those who are just getting into climbing. Whether you're indoor climbing or on an outdoor adventure, Origin shoes have a lush leather upper, giving a feeling of padded luxury that is rarely found in a shoe aimed at encouraging people to start climbing. The flat profile and relatively relaxed randing ease the climber's feet into a cocoon of comfort. The hook-and-loop closure keeps the foot snug and well positioned during use. The Origin introduces SCARPA's Vision rubber, a proprietary compound that is both sticky and resilient to all the conditions that new climbers feet will experience. The mint color is pretty stylish too!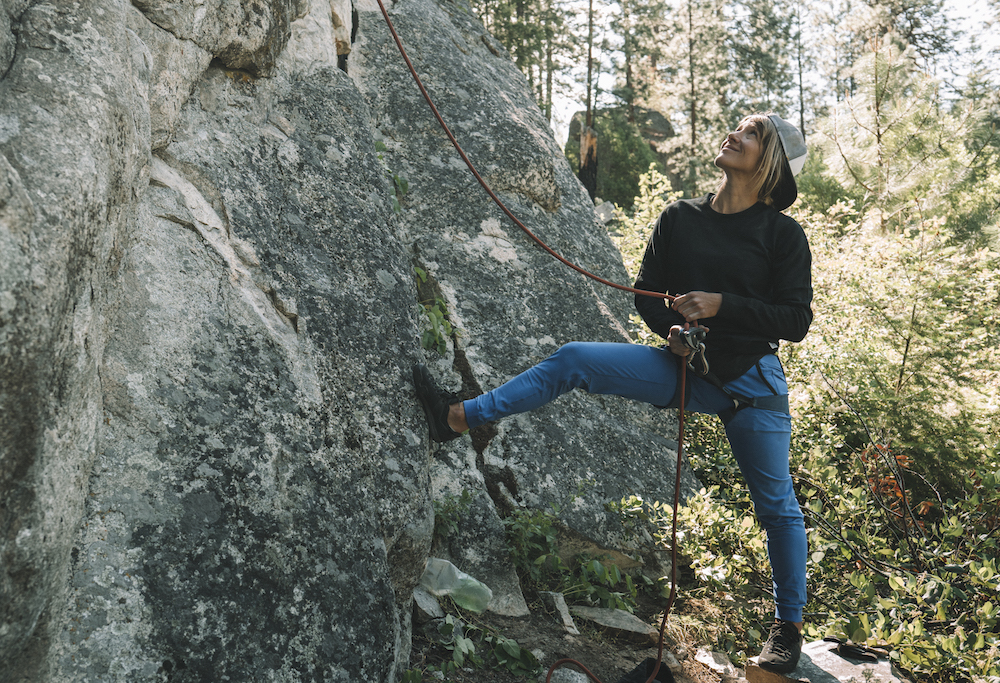 Wear Foehn​'s Brise Pants For Climbing
It's not easy finding climbing apparel that is comfortable, especially for women. Wear Foehn introduces Brise Women's Pants, the only women's performance rock climbing pant that merges modern, athletic fashion with technical performance. Great material and comfortable for indoor and outdoor climbing.
Check out their Kickstarter campaign!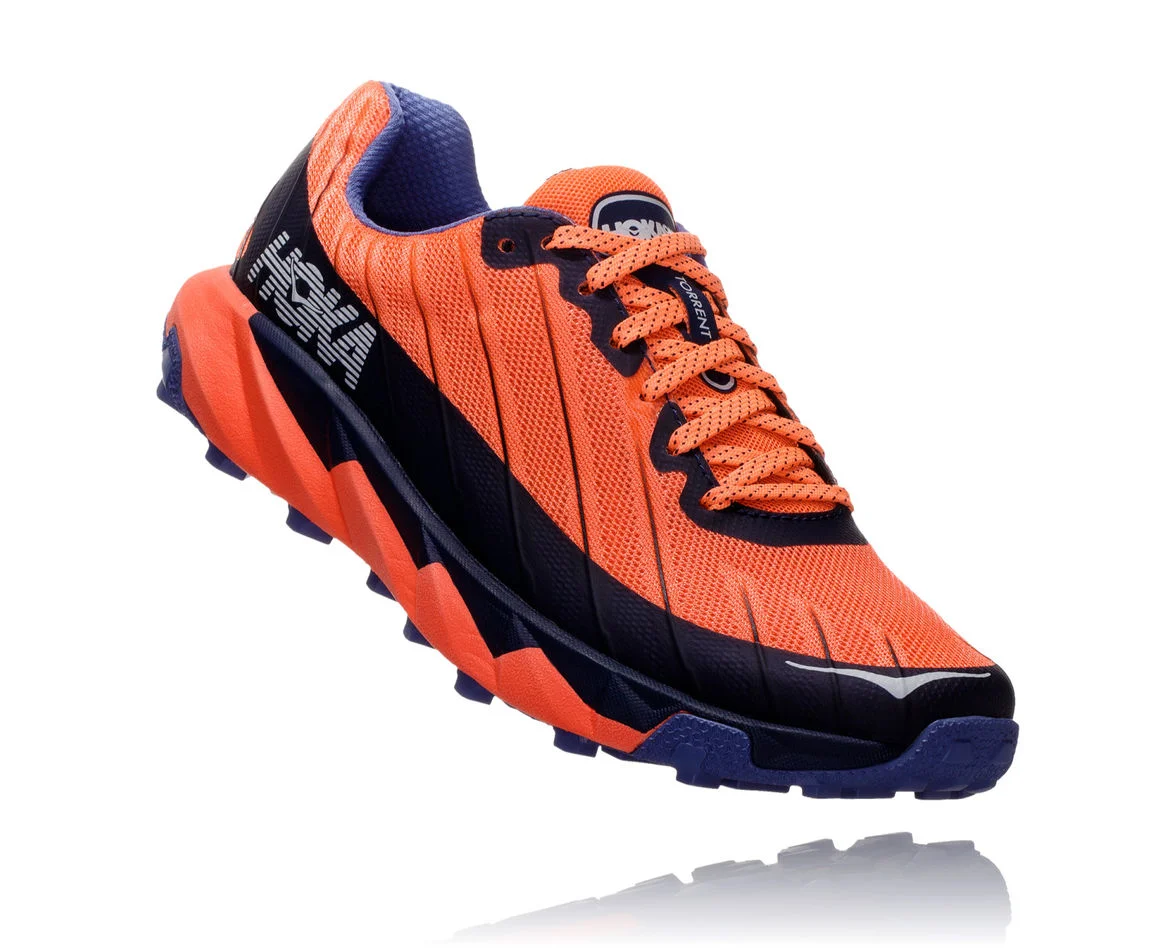 HOKA ONE ONE Women's Torrent Sneaker
I've praised these sneakers in a previous article and I will keep spreading the word! Perfect for trails, whether you're running or hiking, this style is specifically designed for mountain terrain.
Open engineered mesh construction optimizes breathability, quick drying, comfort and support
Protective overlays surround the forefoot and toe box designed for trail debris protection and support
Oversize EVA midsole provides lightweight cushioning
PROFLY™ midsole for a unique balance of PROpulsion and PROtection
Strategic hi-abrasion rubber zones for lightweight durability
Multidirectional lugs for supreme grip on varied terrain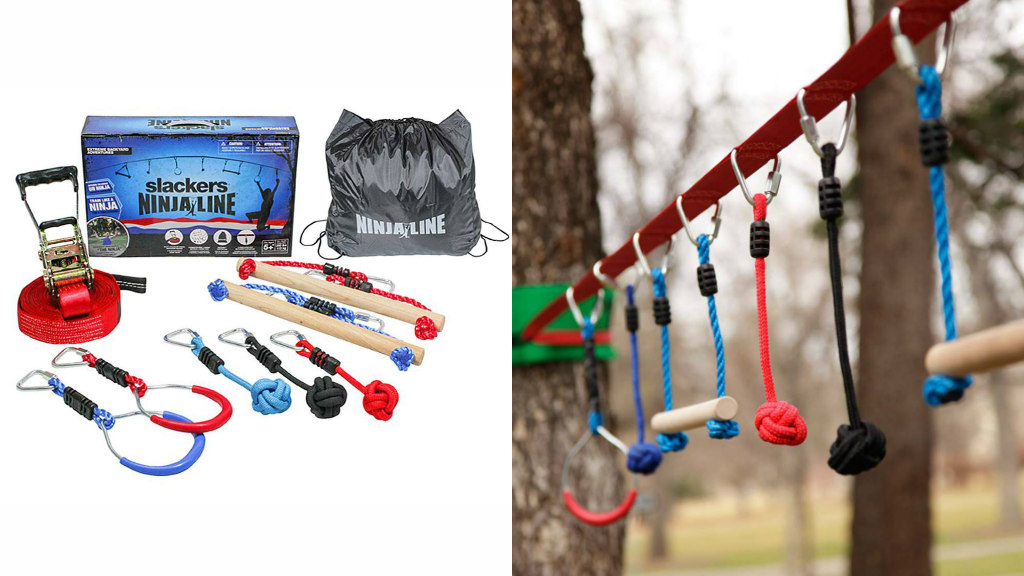 B4 Adventure Ninja Slackline
Take your adventure with you wherever you hike or road trip to with B4 Adventure's Ninja Slackline! It might be a little heavy to carry if you're looking to set up your slackline on the summit, but it's perfect for a day hike to a park. Set up your very own slackline ninja course from tree to tree. Rock climbers can work on their grip strength or simply swing from one monkey ring to another.
https://www.b4adventure.com/ninjaline
---
For overnight camping gear must-haves visit: http://latfusa.com/article/2017/7/how-to-prep-for-a-socal-summit-hike-camping-trip/