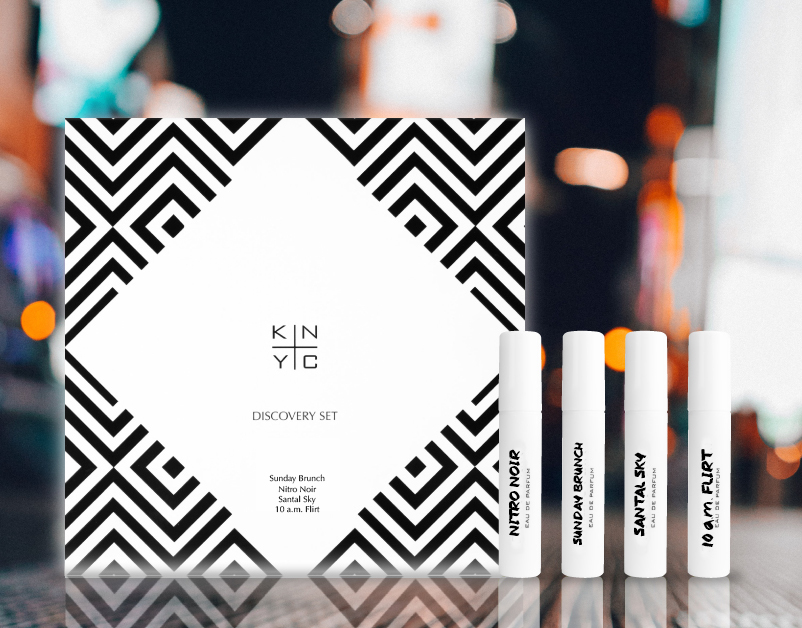 KIERIN NYC is the first and only niche-fragrance brand to express a modern, urban lifestyle celebrating real New York City stories of inspired individuals with an entire collection of gender-inclusive, cruelty-free, clean, conscious, vegan eau de parfums.
It offers 4 vibrant, modern scents which I recently discovered. Starting with launch of Nitro Noir with Amazon Luxury Beauty, which is by far my favorite.
Each fragrance in KIERIN NYC's collection has its own story. Nitro Noir is a spicy, sensual fragrance. Sunday Brunch is a citrusy scent. 10 a.m. Flirt is a fresh, flirty and magnetic. Santal Sky is a woody, intimate fragrance.
Nitro Noir, a decadent scent for men and women is in perfect harmony with notes of: Italian Bergamot – Pink Berries – Orris – Patchouli.
"A sensual eau de parfum with an irreverent tone, Nitro Noir is a perfume for individualists- men and women- boldly inspired to Be," says KIERIN NYC co-founder Mona Maine de Biran.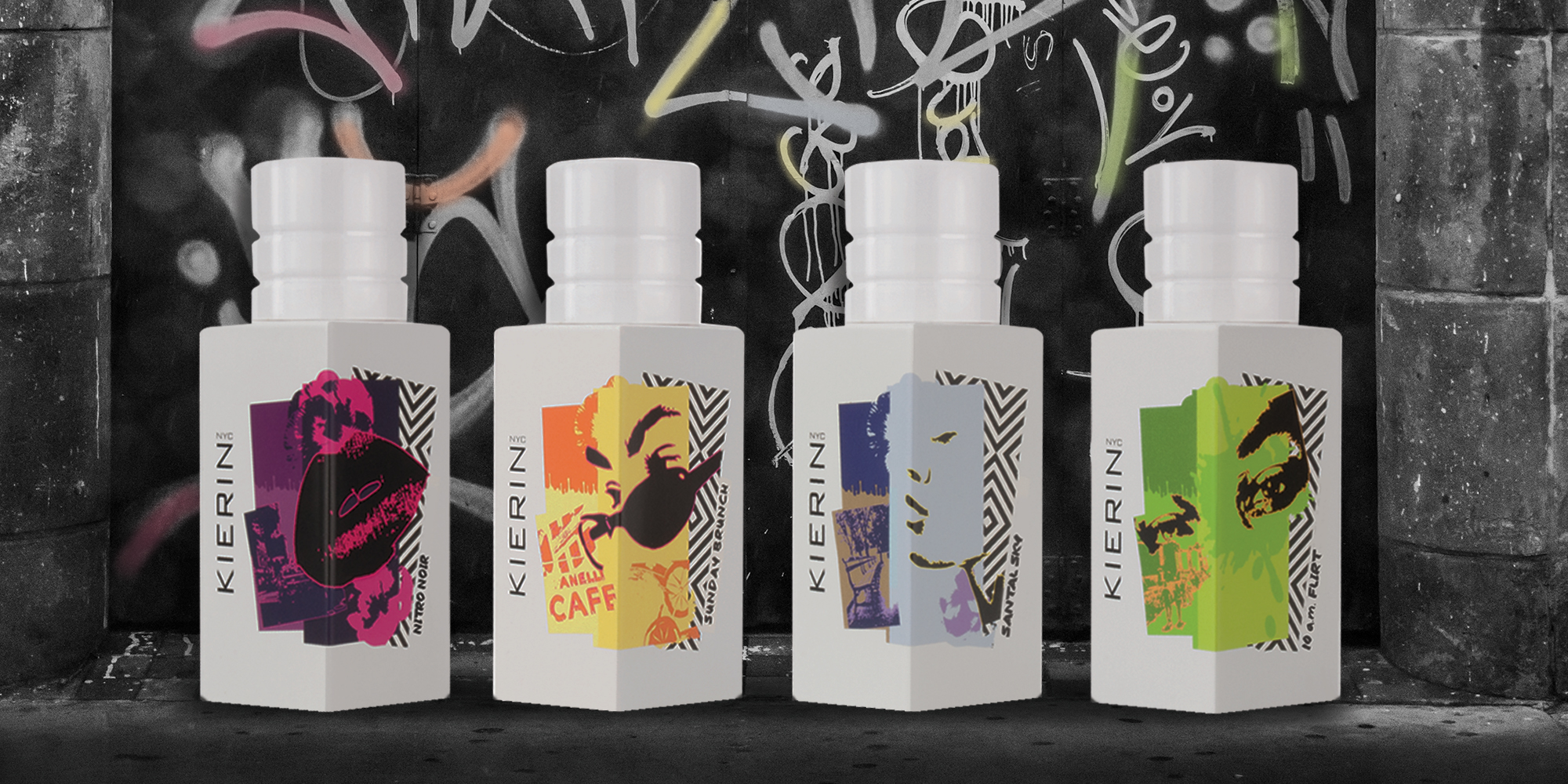 Original collage art depicting black, goth lips lives "on the edge" of Nitro Noir, wrapped around its canvas-like white bottle like so many New York street art murals. A distinctive mark of the brand, the label on the edge of a square is a metaphor for taking an individualistic perspective and living life to its fullest.
Each KIERIN NYC fragrance has a vibe and story of urban life. Nitro Noir is the story of a bold individual with a mission–"Stepping out of a yellow cab onto Lafayette Street, I am fashionably late for my rendezvous with a pink berry martini. Making my way through the crowd, my sweet and spicy tones, like pheromones, leave onlookers in my wake. Impossible to resist, glossed lips shine in the moonlight. The city night will be mine."
"While this is my own story, it is not unique," says Mona, the brand's visionary. "Many people living here can relate to this story as their own." KIERIN NYC hopes people will share their own fragrance stories at #MyKierin.
Genderless but Never Generic! Nitro Noir is a distinctive blend crafted in collaboration with perfumer Mathieu Nardin. Offering a long-lasting olfactory experience, it starts off with hypnotic head notes of orris which flood the senses while intense heart notes of vibrant pink-berries and a pucker of bergamot infuse into a delectable dry down of earthy patchouli for a uniquely sexy, unisex scent.
Try it for Mother's Day or Father's Day!
Nitro Noir is available for purchase on Amazon Luxury Beauty here: https://www.amazon.com/KIERIN-NYC-Nitro-Noir-Parfum/dp/B07HJDZS2C/ref=sr_1_7_a_it?ie=UTF8&qid=1541093625&sr=8-7&keywords=nitro+noir
Nitro Noir Eau de Parfum Spray, 1.7 fl.oz, 50ml, $78