A wonderful floral fragrance from the house of Carolina Herrera: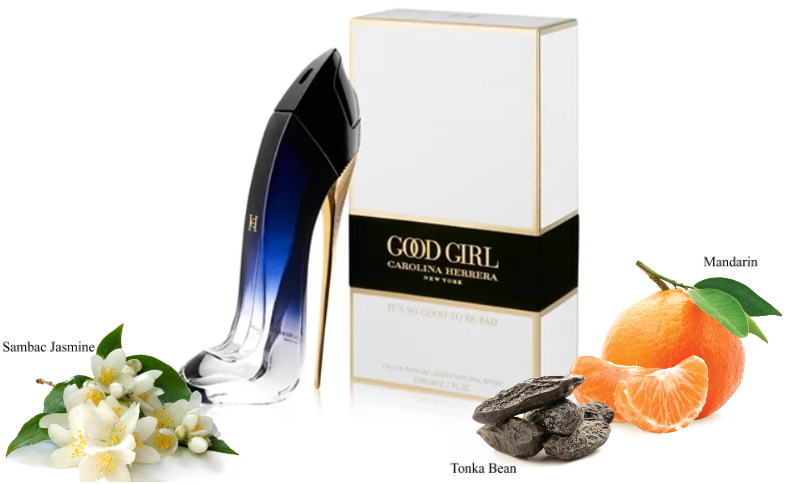 Good Girl Eau de Parfum Légère is the creation of an Oriental Floral constructed around the DNA of Good Girl. Sophisticated and confident, this scent is built around the eloquent pair of Jasmine and tonka. With top notes of Mandarin followed by Sambac Jasmine, Ylang-Ylang, Green Pear in the middle and a finish with Tonka Bean and Sandalwood bringing fluidity and femininity. GOOD GIRL exemplifies the effortless elegance and wit of the House of Herrera.
The ground-breaking bottle, the first in the form of a high heel, speaks as eloquently of the power of modern femininity and a woman's dual nature as the fragrance itself. Made of sleek, transparent to midnight blue glass, it stands on the tallest, thinnest gold heel.
As brand founder, Carolina Herrera de Báez said, "Give a girl the right shoe and she can conquer the world."
Size: 2.7 oz/ 80 mL
For more information please visit https://www.carolinaherrera.com/fragrances