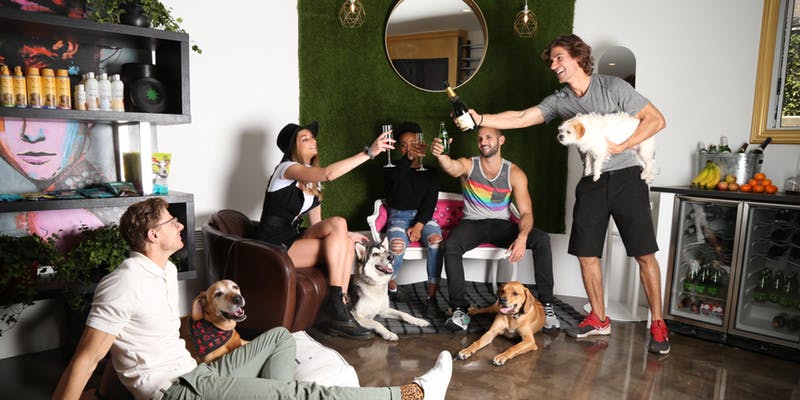 Collar and Comb recently opened in the heart of Hollywood/West Hollywood and our pet reporters are excited to visit in the near future.
Founded by fellow dog owners and animal lovers, they were tired of countless negative experiences and frustrations with local pet grooming, and the total absence of self-service options in the area! So… they solved their own problem by opening Collar and Comb!
It's a next-generation luxury concept that unites the extravagance of a modern spa experience with the practicality and feasibility of a stress-free, fun-loving, and most importantly – clean environment to wash your pooch – one with fixed pricing in an entertaining atmosphere.
Not only do they offer fun events for pets and their pet owners aside from their grooming services, but they also GIVE BACK in a BIG WAY! Proceeds for their special events go to various charities. Don't miss their next event at the end of the month.
What: A secret speakeasy with your dog to support a local 501(c)3 charity that rescues dogs on deathrow! Their speakeasy is reminiscent of a prohibition bar where locals & visitors alike can mingle, have a drink, and most importantly, party with your pooch late into the night. The secret location is a chill space for all walks of life to come and socialize. Come enjoy the next generation of luxury dog ownership.
Proceeds benefit Love at First Mutt, a registered 501(c)3 benefitting dogs in need of some serious saving.
When:
Sat, May 25, 2019
7:00 PM – 10:00 PM PDT
Where:
Collar and Comb
7813 Sunset Boulevard
Los Angeles, CA 90046