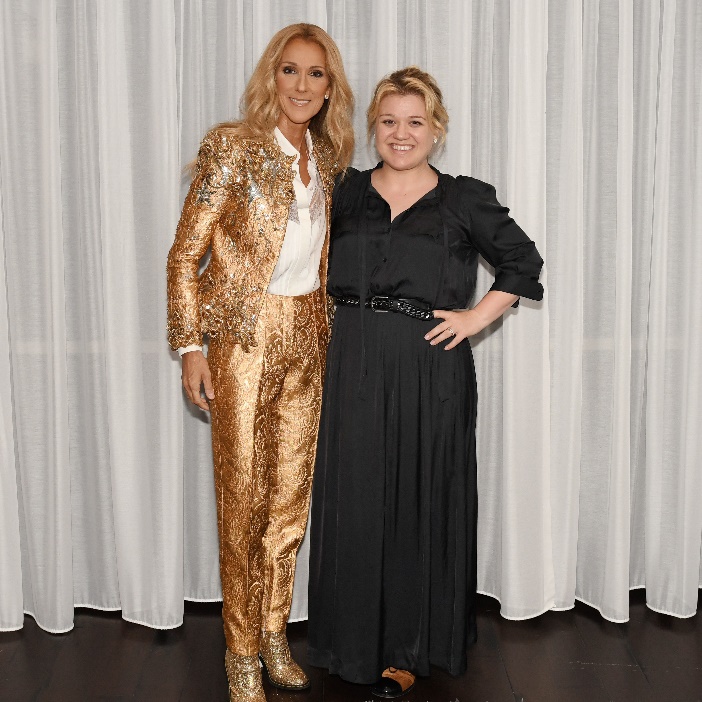 After a successful 16-year run at The Colosseum at Caesars Palace, fans of the global performing icon, Celine Dion, are taking advantage of the opportunity to see her one last time before her residency, Celine, ends on June 8.
Before her show on Tuesday, May 28, Dion had the chance to meet – for the first time – with fellow performer and superstar, Kelly Clarkson. After a friendly introduction and exchanging compliments of each other's' work, the dynamic duo took pictures together backstage to capture the unforgettable moment.
Clarkson is the most recent celebrity to visit Dion at The Colosseum, coming just after a Kanye West and Kim Kardashian surprise date that happened over Memorial Day Weekend.