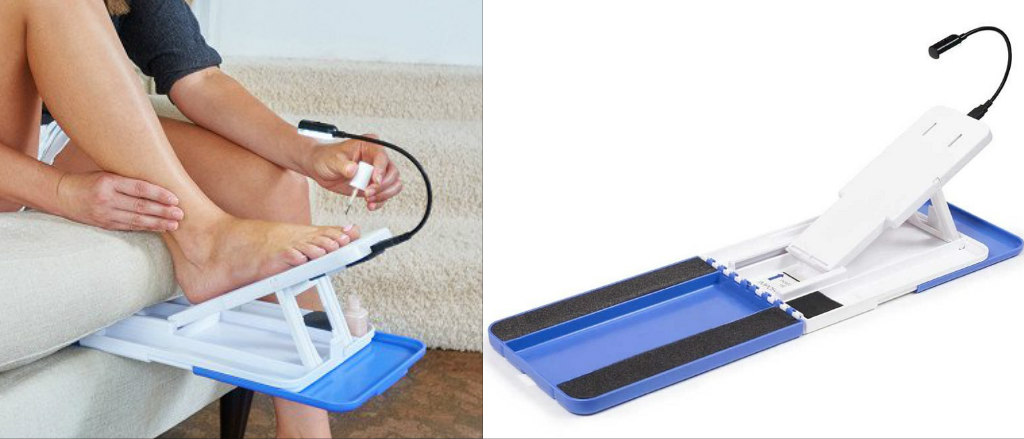 I was not aware that a product like this existed, but I am surely glad that I found out. How often have you tried to cut your toenails using a chair or the edge of the tub in order to have a steady hand? Changing your nail polish color on your toes can easily become a major chore, especially if red is your color of choice. Well, it is all in the past with Ted Burch's Stedi Pedi. He created the tool after watching his wife and daughter struggle to get just the right position to paint their toes.
It is by far the most comfy home pedicure tool with an all-in-one nail care station designed to make the job easier. It provides a stable platform to work on in a perfectly comfortable position and can slide under a couch, a chair, a cushion or even a mattress. There's storage for nail tools, and a LED task light, a pull-out tray, ready to catch any polish drips.
You can even store your clippers, buffers, and files away in the organizer compartments which will help you achieve the best home pedicure anyone can get. And if you need more help, you can always go for the Plus option which also includes a nail dryer and lighted magnifier to help you get salon-worthy results. I highly recommend this tool which is the perfect gift for mother's day.
Check it out www.stedipedi.com