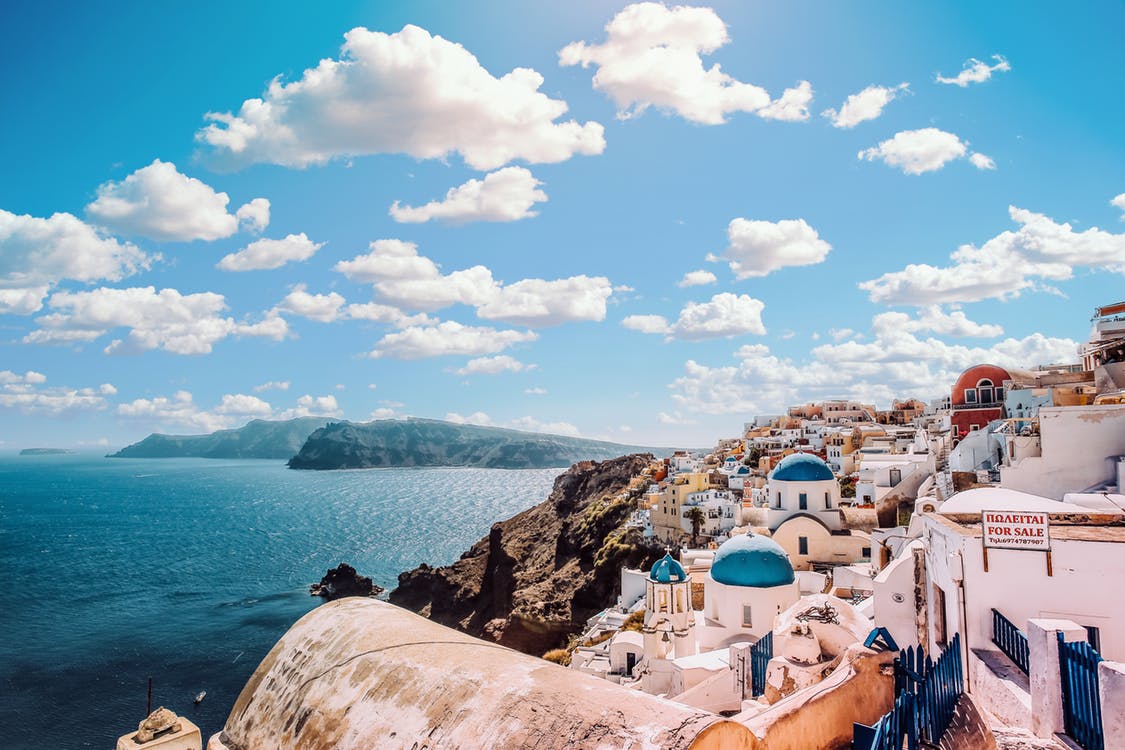 With summer around the corner, check out these 7 destinations from The Travel Corporation's family of brands that offer plenty of time and space to enjoy and explore. Each travel brand offers great summer holidays with the chance to discover and truly embrace the culture.
1. Botswana
Summer in Africa is Green Season, and Botswana is the perfect place to escape to the grassy plains of the Okavango Delta where travelers can quietly canoe past hippos, elephants and crocodile. They can discover the beautiful wild lands on safaris, guided nature walks, bird-watching or a private lunchtime cruise on the Chobe River. Lion World Travel offers 9-day safaris starting at $5799.
2. Greece (islands)
Skip Santorini for Greece's less traveled but enchanting Milos Island with its vivid white volcanic landscape and turquoise, crystalline waters. The Peloponnese is an incredibly luscious mountainous region of Greece, abundant in antiquities, agriculture and traditions. It's mostly visited – and best known–for its historical sites, such as Olympia, the birthplace of the Olympic Games, Mycenae and the Ancient Theatre of Epidaurus. Travelers can tailor make a bespoke experience with Luxury Gold.
3. Guernsey
Tucked between England and France, the tiny island country of Guernsey is the perfect place to escape the hordes of Europe's capital cities to stroll, explore and enjoy outdoor adventure. Travelers won't get enough of the panoramic sea views in the heart of St Peter Port, just minutes from the quayside. Red Carnation's Old Government House, the island's only five-star hotel offers daily rates starting at $372 per night.
4. Nova Scotia and Prince Edward Island, Canada
These quiet and picturesque landscapes of Canada is a great place for travelers to immerse themselves into the fishing and farming cultures of Canada. Travelers can explore the beautiful and vast National Park in Cavendish and meet and dine with local fisherman at the bays. Insight Vacations offers 12-day trips to Canada starting at $3,400
5. Stockholm, Sweden
Built across 14 islands, Stockholm is one of Europe's cleanest, most polite and least frenetic capital cities. Parks and woodlands make up a third of the city, and reflections of elegant buildings, wide boulevards and rows of houseboats shimmer as you tour the sights. Travelers can leisurely browse the bohemian shops and art galleries of Sodermalm, as well as the trendy SoFo and Kungsholmen areas. Trafalgar offers 13-day tours to Sweden from $4,400 a person.
6. Germany
European charm, fairytale castles and medieval to modern history, Germany can be an unexpected way to get a summer fix on the Continent without the crowds of London, Paris or Barcelona. Visits to Frankfort, Miltenberg, Würzburg, Bamberg and Nurember will give travelers a taste of the German culture with plenty of adventurous excursions along the way—such as bike rides and culinary tours. U, river cruising for a new generation offers an 8-day trip from $1,499 per person.
7. Moscow, Russia
Travelers can discover the passion and grandeur of Russian history, art and culture without the crowds in Moscow. They can explore Russia's great rivers and lakes, learn about the dichotomy of Moscow—rich with monuments to both 15th-century tsars and 20th-century communist leaders—and admire stunning architecture, legendary art and beautiful countryside. Uniworld offers 12-day river cruises to Moscow from $11,000