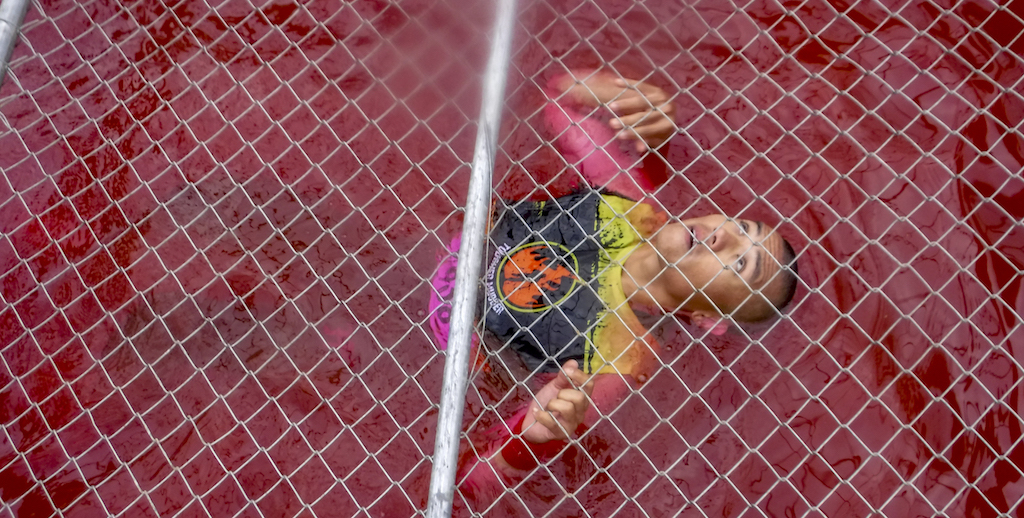 Justin Nucum of Hardkour Performance tackles the Cage Crawl at Tougher Mudder (Glen Helen Raceway)
I'm a huge fan of the saying, "Go big or go home." So when I watched people cross the finish line and grab their 5k headband at Tough Mudder's first race of the 2019 season at Glen Helen Raceway, all I wanted to do was walk up to them and shout, "That was your warm up, now go run the Classic!" Okay, that's not appropriate to do and that's also not to say that running 3.5 miles and completing 13 obstacles is a small feat. It's an incredible accomplishment.
But Tough Mudder is designed to challenge you and the team that you run with to the MAX. So, why not go all out? I have a lot of friends and first-timers ask me, "What Tough Mudder race should I sign up for?" Instead of instantly saying "The Classic, of course," I've decided to break it all down here according to your fitness level…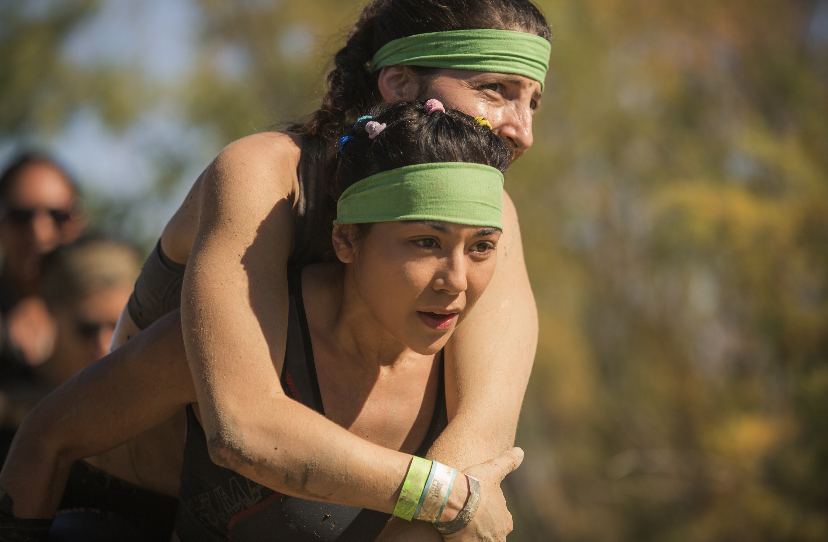 Team LATF conquers the Hero Carry obstacle
Classic: The Go-To!
What is it? An 8-10 mile course with 25 obstacles. Depending on the course design, it could mostly be a flat run or a significant uphill battle. The Glen Helen Raceway course in San Bernardino, CA was uphill from the start line and they threw us one hill after another. With new obstacles including the Spread Eagle, Entrapment, Leap of Faith and more, your body and your mind will be working constantly. Why do I recommend the Classic above the 5K? Well, if you're with a team, you can get through this together. Pace yourself, help each other up, over and through each obstacle. Challenge yourself physically and utilize your teamwork skills at the same time. This is called a mud run for a reason, so get muddy. Go all in.
When you sign up – make sure that you give yourself enough time to train and create a workout calendar. Incorporate: rock climbing, long distance running, trail running and hikes! As far as training for electrocution and ice cold swims, just jump in a cold shower, run out and jump back in!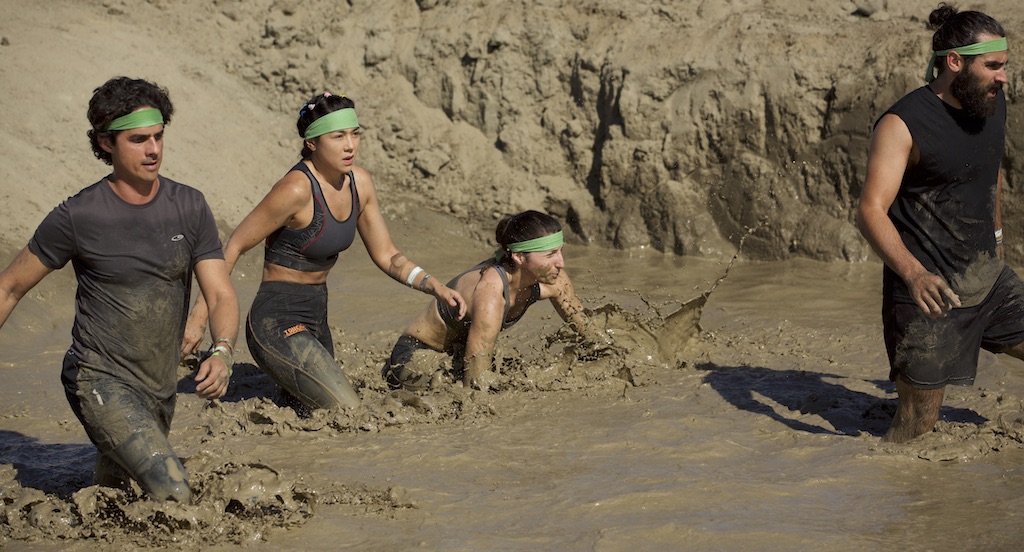 Team LATF conquer Mud Mile at 5k Tough Mudder at Lake Elsinore, CA
5K: Sure, why not?
I love a good 5k (3.5 mile) sprint + 13 obstacles. I ran the 5k with a small team at Lake Elsinore, CA in November and I remember crossing the finish line thinking, "Wait, that's it? We're done?" For endurance athletes or fitness enthusiasts, this is a "for fun" run to do with friends, or just a great way to test your speed on your own (Although, you might as well do the Tougher Mudder). In my opinion, the 5K is perfectly suited for those who are just starting their fitness journey. Sign up with your office buddies, best friends or even family members. Tackle each obstacle together, or, better yet… race each other from the start to finish. Make it a friendly challenge.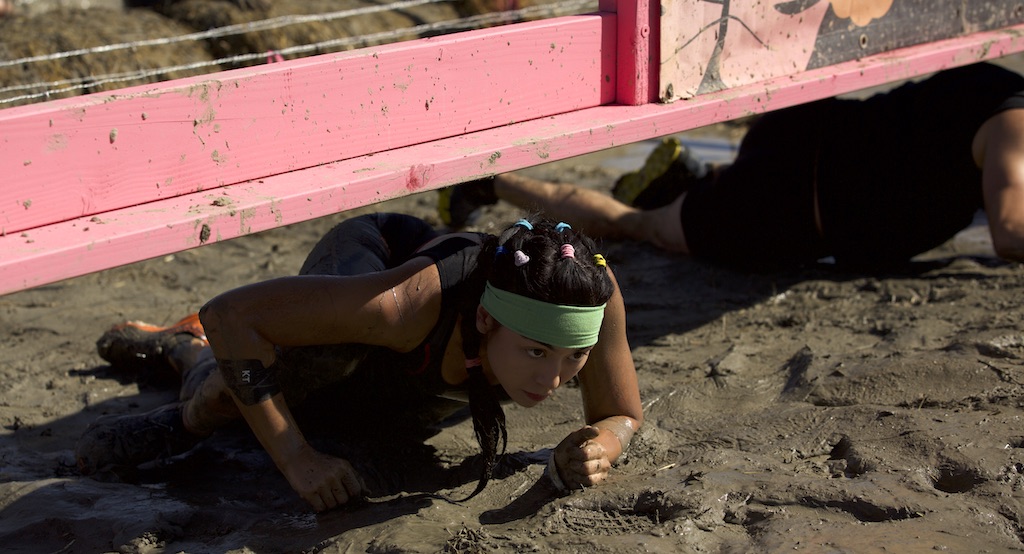 Mini Mudder: For The Kids… and Junior Ninjas!
I highly recommend this to parents who want to get their kids active and for those who are aspiring to be on or train for American Ninja Warrior Junior. My junior ninja friend Abigail (aka Abby) did her first Mini Mudder and it was a real adrenaline rush for her! It's an obstacle course mud run comprised of 1/4 mile laps designed specifically for adventure-seeking kids. Kids must be between the ages of 5 – 12 and at least 42" tall to participate.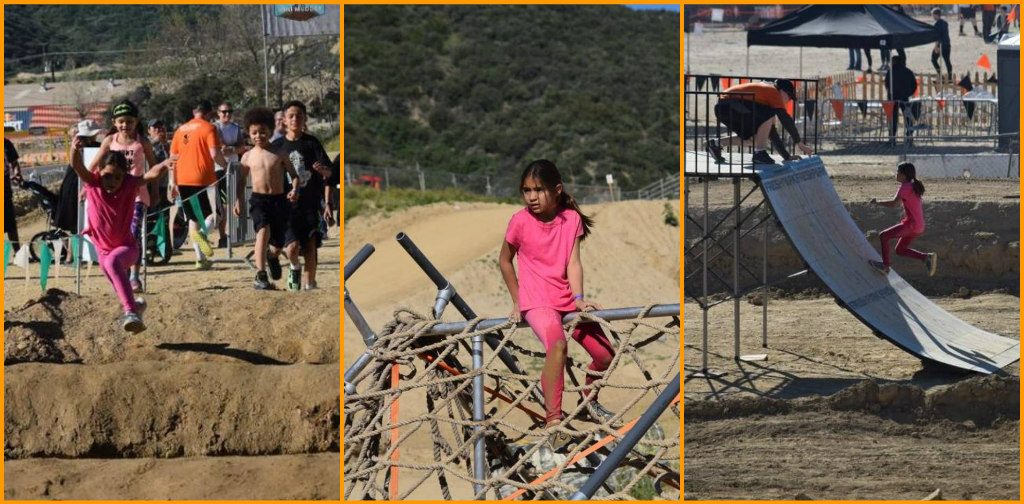 Abigail runs the Mini-Mudder at Glen Helen Raceway. @NinjaWarriorAbby
Now, adults… if you're looking to really GO BIG:
Tougher Mudder: Go it alone!
It's the Classic course, but conquer it on your own. Race with the best of the best. Yes, some help out along the away, but you're racing for the gold, silver or bronze so give it your all!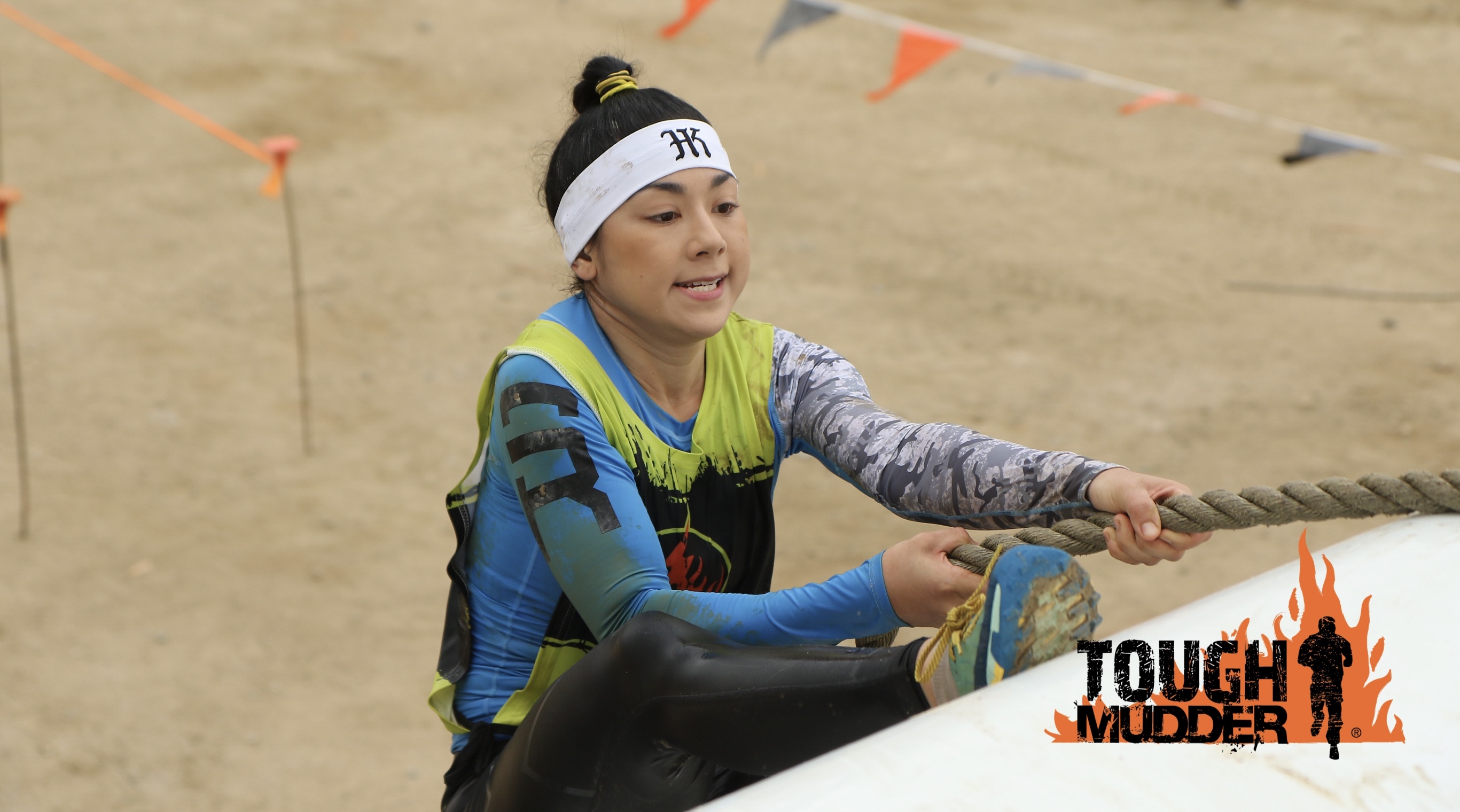 Racing Tougher Mudder at Glen Helen Raceway. Finished 1st Place Female
Toughest Mudder: All nighter!
A true test of grit and glory, racing from 8PM to 8AM. Yes, 12 hours. Run through as many 5 mile laps as you can, while attempting to conquer 20 obstacles. You can choose to do this in a relay format with 2-4 people. Forget your sleeping bag, because you won't be sleeping at this all-night mud party.
At the end of the day, Tough Mudder was built on the basis of TEAM WORK. So, get your friends together and dive in! Sign up for a race near you at: https://toughmudder.com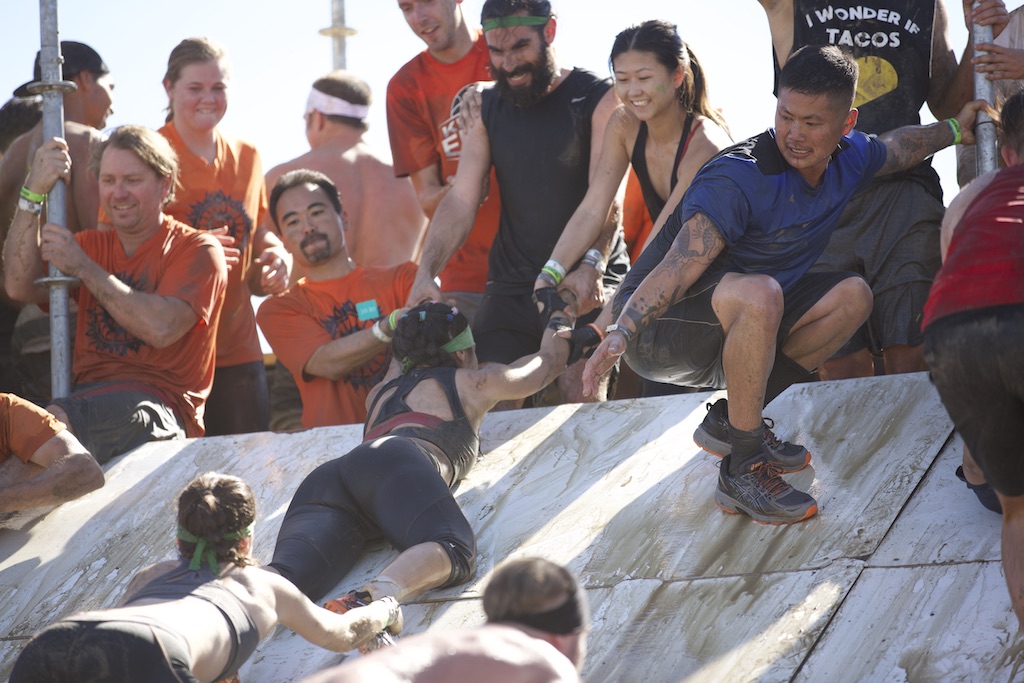 Don't get stuck being the center of the Pyramid Scheme obstacle! Climb up!