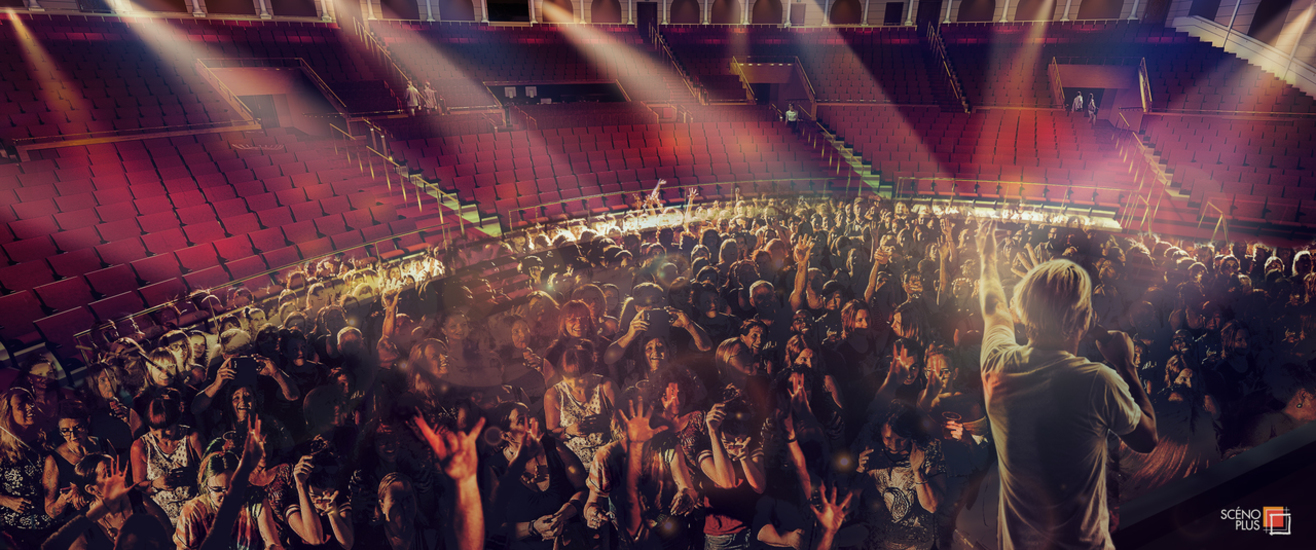 Caesars Entertainment announced plans today to renovate The Colosseum at Caesars Palace with significant technical and design updates to its landmark venue recognized as Billboard Magazine's "Venue of the Decade."
The Colosseum will undergo an exciting evolution to incorporate a new state-of-the-art sound system, new moving light fixtures and high-definition LED video wall into the technical capabilities of the space, while still preserving the celebrated character and prestige of the iconic theater. Also, the world's top venue of its size will now be able to facilitate multiple seating arrangements, including VIP banquettes with bottle service and a general admission setup on the main floor, to accommodate many genres and entertainment experiences for guests through the city's only automated lift seating system.
Caesars Entertainment assumes operational control of The Colosseum and begins its partnership with Live Nation, the No. 1 live entertainment promoter in the world. Together, the two industry leaders will elevate the experience for its legendary roster of artists as well as the more than 400,000 guests hosted each year.
"We're thrilled to make the best entertainment experiences in Las Vegas even better by enhancing The Colosseum at Caesars Palace with its innovative design and unique elements," said Jason Gastwirth, president of entertainment for Caesars Entertainment. "The timing of these enhancements couldn't be better as Caesars Entertainment and Live Nation now partner to program The Colosseum with a commitment to bring world-class performers to this refreshed, iconic entertainment venue. The best seat in Las Vegas just got better."
"Artist residencies have become the dominant form of theater entertainment in Las Vegas. Fans around the world come to Las Vegas to see their favorite stars perform in intimate settings with incredible productions they can find nowhere else," said Kurt Melien, Live Nation Las Vegas president. "The world's most legendary artists have graced The Colosseum's stage since its inception, and we are excited to partner with Caesars Entertainment to further attract the biggest names in music, creating a hub for live entertainment that is unmatched by any other destination in the world."
Since opening in 2003, The Colosseum changed the live music experience on the Las Vegas Strip by pioneering the modern artist residency model and successfully welcoming entertainment's biggest superstars to the city.
The Colosseum will begin its refresh in early July and marks the first major update to the space since its revolutionary debut on the Las Vegas Strip when it was built for the opening of Celine Dion's epic multi-decade long Las Vegas residency.
The Colosseum renovation is set to begin after the final dates of Reba, Brooks & Dunn on July 6 and is slated to reopen again in early fall.