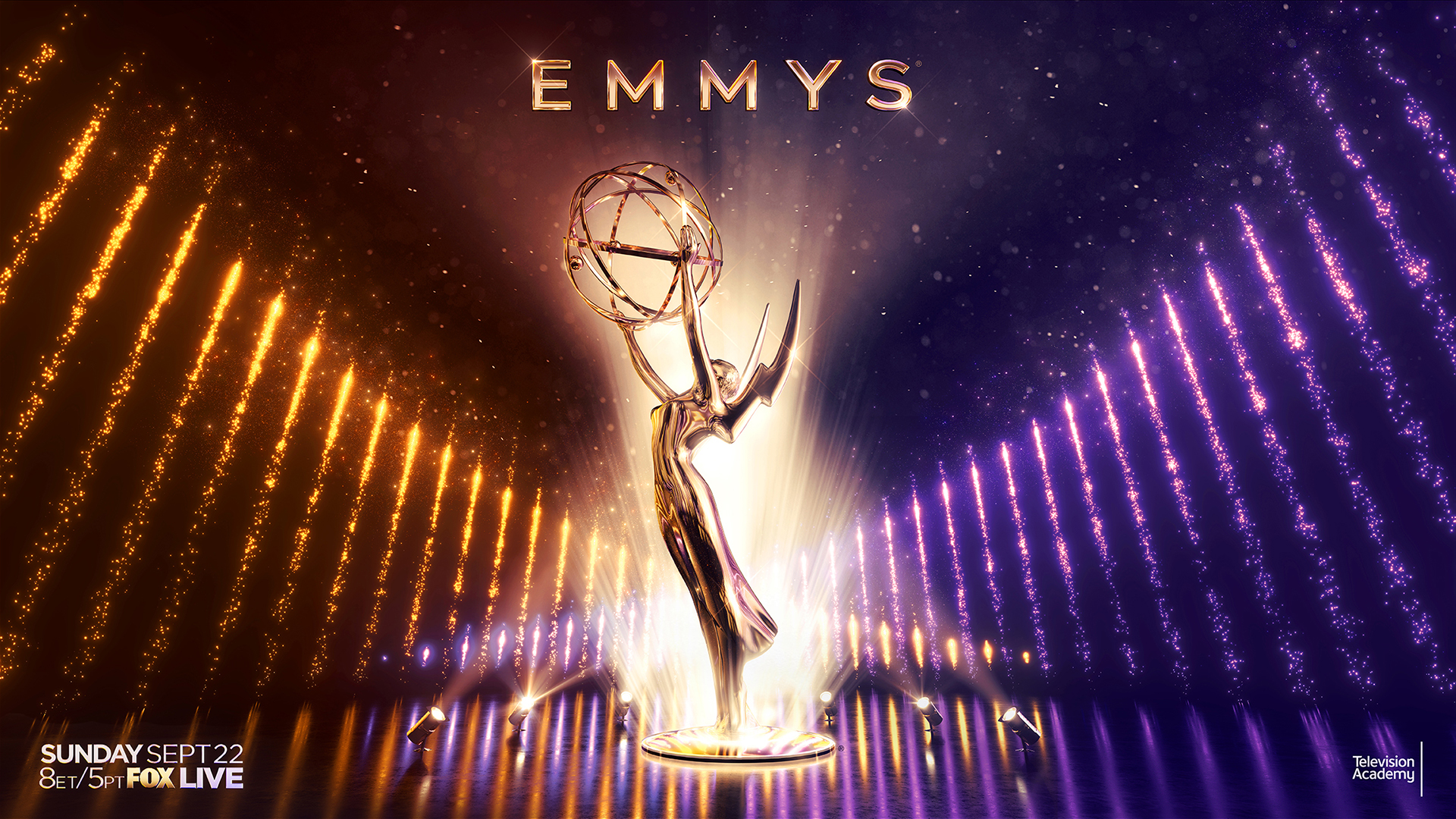 The Television Academy unveiled a dynamic new design to be used for this year's Emmy® Awards key art.
"This year's concept entitled 'Light Fountain' uses rays of color and a sense of upward motion to present the Emmy statuette in a manner that reflects the brilliance and energy of today's television industry," said Maury McIntyre, President and COO of the Television Academy.
The new key art will be utilized across multiple platforms including the website, advertisements, collateral materials and motion graphics. "I found the initial inspiration from iconic fountains and water and light spectaculars around the world," said the Academy's Senior Creative Director Scott Buford.
"Working with our design consultants The Other House and Primetime Emmy Awards Show Committee Chair James Pearse Connelly, we designed key art that features the kinetic artistry of fountains with complementary-colored orange/purple rays of light, surrounding the Emmy in an inspirational and exciting fashion."
Imbued with versatility, the "fountain" streaks, when animated, may be choreographed and change hues to convey a feeling or emotion by the manner, speed and color in which they are moving.
The 71st Primetime Emmy Awards will air LIVE coast to coast from the Microsoft Theater at L.A. LIVE in Los Angeles on Sunday, Sept. 22, (8:00-11:00 PM ET / 5:00-8:00 PM PT) on FOX. Don Mischer Productions and Done+Dusted will co-produce the telecast.