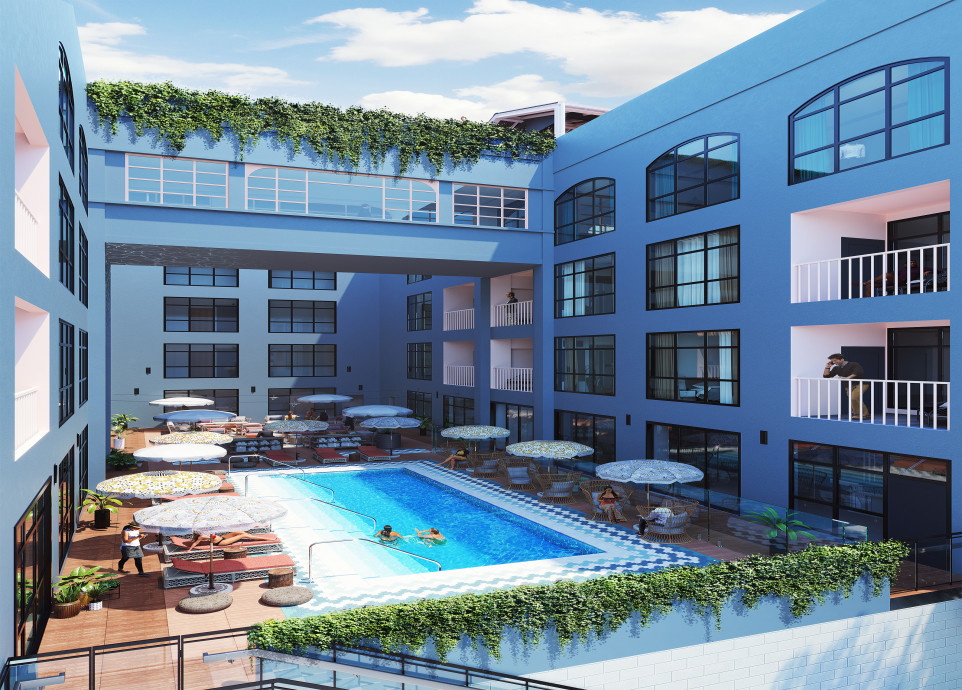 h Club the creatively minded social club from the late Paul G. Allen, global philanthropist and co-founder of Microsoft, and musician Dave Stewart — debuted its first U.S. outpost this month with the opening of h Club Los Angeles.
Originally founded in London in 2004, the West Coast iteration carries forward the ethos of its founding location, while also embracing a uniquely Southern California spirit. The Club provides a shared space where members from a diverse array of backgrounds—from arts and entertainment to sports, fashion, technology, and philanthropy—come together to connect, collaborate, and create.
Take a tour:
Five stories of social space, including multiple dining and lounge destinations overseen by award-winning chef Kris Morningstar.
A music and recording studio.
An Artists Lounge hosting live performances (ranging from comedy and live jazz to a rotating speaker series).
A 36-seat screening room; creative workspaces.
A swimming pool and pool deck; a game room.
A salon offering mani/pedis, blowouts, men's grooming, and more.
A fitness center and game room.
35 spacious guest bedrooms, available exclusively to members and club partners.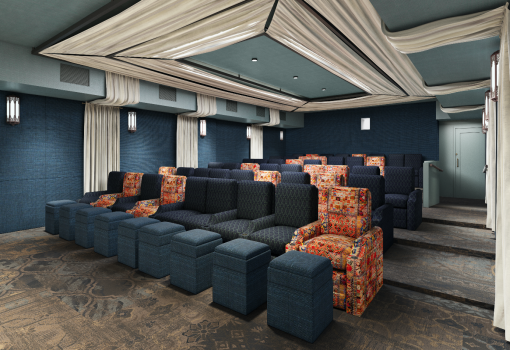 Designed by Russell Sage Studios, with architecture from HKS, h Club was inspired by the grand tour of Europe, originally carried out by Americans in the late 19th century through the early 20th century. Original works of art are found throughout the space, including those from Gina Osterloh, Kim Dingle, Thomas Linder, Aaron Sandes, and Anja Niemi. The hallways of h Club's bedrooms premier 70 previously unpublished pieces from neighboring Capital Records—an incredible collection from the LSD Project, a psychedelic album released by Capitol Records in the 1960s with narration by Timothy Leary and Allen Ginsberg. The photographs were taken by Capitol Record's house photographer at the time, and feature images from the album's release party on Sunset Boulevard.
Chef Kris Morningstar oversees the Club's culinary program, in tandem with seasoned Food & Beverage Director Florence Fall. Members might take in a seasonal cocktail and light bites at the vibrant, subtly Cuban-influenced Club Lounge featuring bright pops of color, multi-patterned fabrics adorning bespoke furniture, and lush greenery throughout; snack on lobster butter popcorn amidst plush velvet seats in the Moroccan-inspired screening room; or enjoy h Club's singular take on traditional English tea service with a Japanese twist at the Tea Room, a transportive space with ornate hand-painted wallpaper, rich red doors welcoming guests, and varied textures ranging from wood to linen.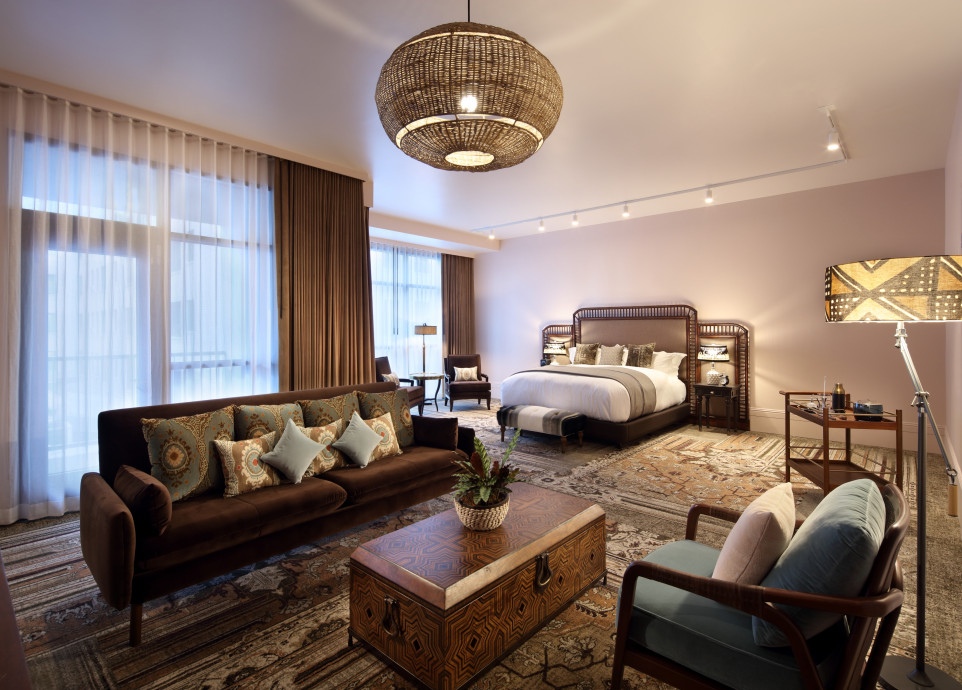 An amenity exclusive to the club's Los Angeles location, the 18,000-square-foot rooftop offers views of an iconic city landscape, including the famed Hollywood sign and nearby Capitol Records building. The space is comprised of several al fresco dining and lounge spaces, including the fine dining destination Jarman's (inspired by the English gardens and home of the late filmmaker Derek Jarman). Regular entertainment programming, ranging from movies projected on the wall at night to live musical performances, is already in rotation.