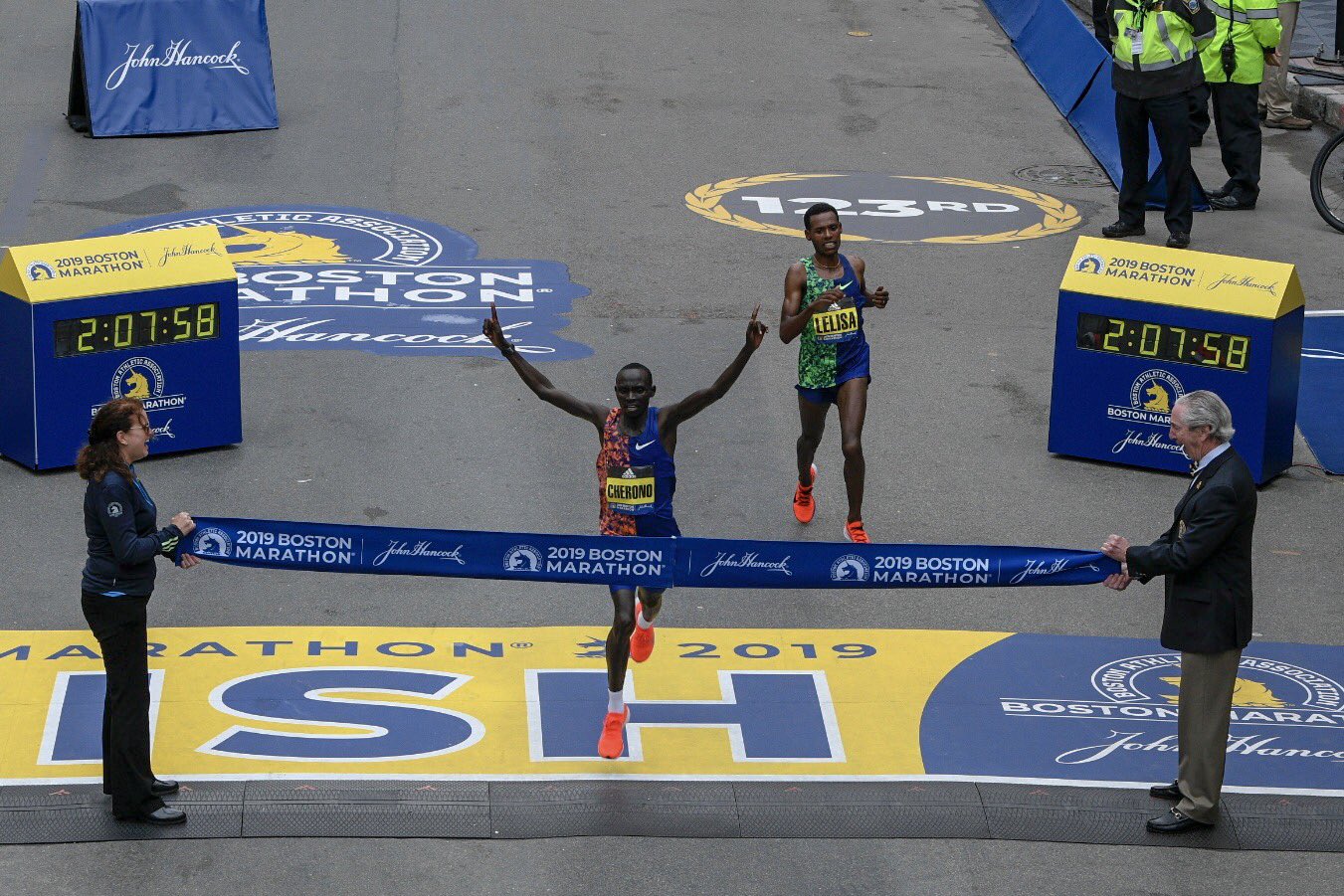 The Boston Marathon was a major success with elite runners, veterans and survivors of all backgrounds crossing the finish line. Monday's race marked the 123rd Boston Marathon.
Lawrence Cherono from Kenya was the 1st place male finishing with an impressive time of 2:07:57. Lelisa Desisa came in second just 2 seconds later.
For the women's elite race, Worknesh Degefa from Ethiopia finished with a final time of 2:23:31. Kiplagat Edna finished about a minute later (2:24:13).
American Daniel Romanchuk from Illinois won the men's push rim wheelchair division of the race, crossing the finish line with an unofficial time of 1:21:36. He is the youngest man to win the race and the first American to win the wheelchair division of the race since 1993.
Manuela Schar of Switzerland was the winner of the women's wheelchair division. She crossed the finish line with the unofficial time of 1:34:18.
There were many memorable moments, including Micah Herndon, a Marine who ran to pay tribute to three Marines he served with who didn't survive an attack in Afghanistan in 2010. Finishing with an impressive time of 3:38, Herndon crawled across the finish line with passion and determination.
For more results and information visit: https://www.baa.org