The Rolling Stones today announced the release of a brand-new Best Of compilation album, Honk.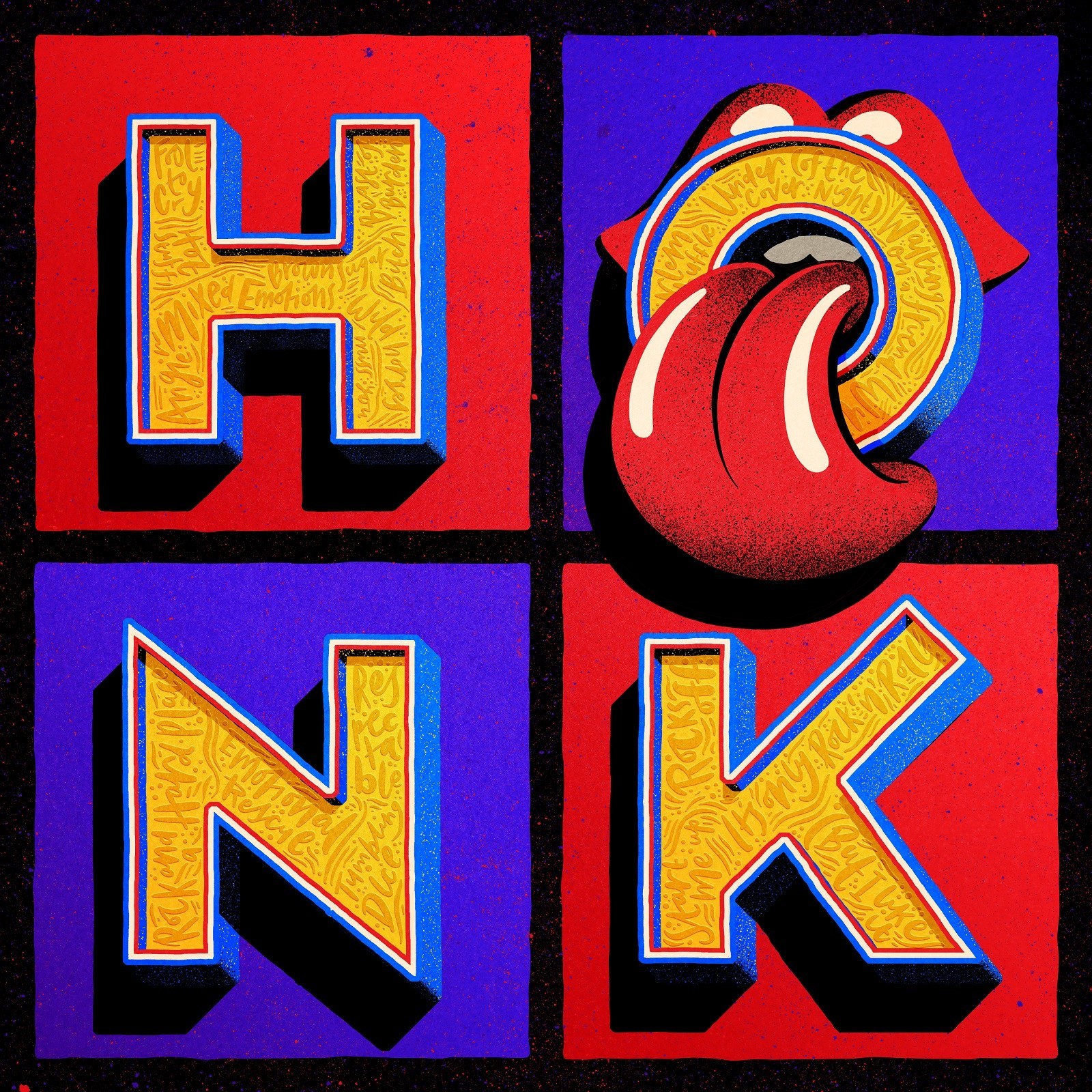 Featuring the biggest hits and classic cuts from every Rolling Stones studio album from 1971 to 2016's Blue & Lonesome, Honk is out on April 19, 2019. Pre-order Honk here.
Released via Polydor/Interscope in North America, the Deluxe 3CD, Deluxe 4LP and digital equivalent collect 36 essential Stones' tracks – including eight Top 10 singles, "Brown Sugar," "Tumbling Dice," "Angie," "It's Only Rock'n'Roll (But I Like It)," "Fool To Cry," "Miss You," "Emotional Rescue" and "Start Me Up." Also available will be a 1CD and 2LP edition featuring 20 Stones' hits. Bringing the band's story up to date, Honk also contains hit single "Doom & Gloom" – recorded in 2012 – as well as "Just Your Fool," "Ride 'Em On Down" and "Hate To See You Go" from the band's 2016's Grammy Award-winning, No 1 album, Blue & Lonesome.
The bonus disc of the Deluxe 3CD edition includes 10 live tracks recorded at packed-out stadiums round the world during the band's more recent sold-out tours. These include "Dead Flowers," with Americana star Brad Paisley, recorded in Philadelphia in June 2013 and "Bitch" with Foo Fighters frontman Dave Grohl, both during the 50 And Counting tour as well as an electrifying version of "Wild Horses," featuring Florence Welch, from the band's show in London in May 2018 during last year's leg of the No Filter tour.
A Deluxe 4LP colored vinyl will also be released as a special fan edition, featuring the 36 studio tracks and the bonus 10 live tracks. This handsome heavyweight vinyl set will come housed in a special slip box. It is available exclusively via RollingStones.com
A limited tour edition of the 2LP will be available on red vinyl exclusively at the band's upcoming American concerts.