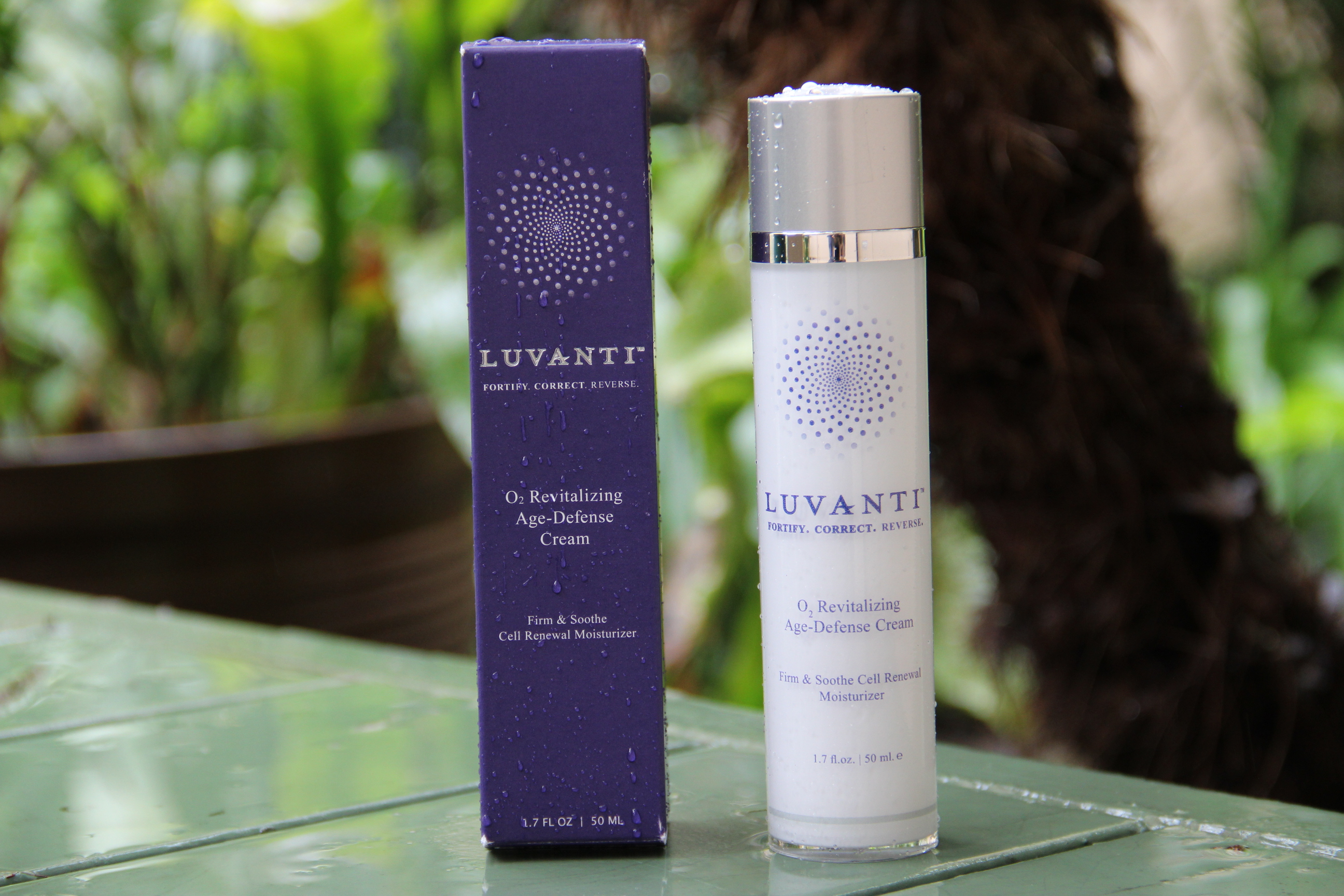 I just discovered a new skincare line called LUVANTI, based in Texas.
Luvanti came to us and donated products for our gift bags during our 5th Hollywood Beauty Awards. You know how much I love to try new products, so naturally, I tried the O₂ Revitalizing Age-Defense Cream and really liked it.
DNA infused, it is a rich, thick, hydrating cream that tightens, soothes and helps speed cellular renewal.
Hydrolyzed RNA/DNA, CoQ10, Hyaluronic Acid, and natural source antioxidants along with revitalizing botanicals and a rich emollient base visibly improve moisture levels.
The perfect anti-aging moisturizer, ubiquinone, Green Tea and Blueberry Oil supplement helps dry or mature skin while reducing fine lines and wrinkles. The Sodium Ascorbyl Phosphate included in the formula soothes damaged skin, trigger collagen production, and prevents breakdown of cells due to environmental stressors.
This cream can be used for day and/or nighttime.
Price: $125 for 1.7 fl. oz. / 50 ml.
To try it, visit: https://luvanti.com/
Luvanti in the Hollywood Beauty Awards VIP Bag!