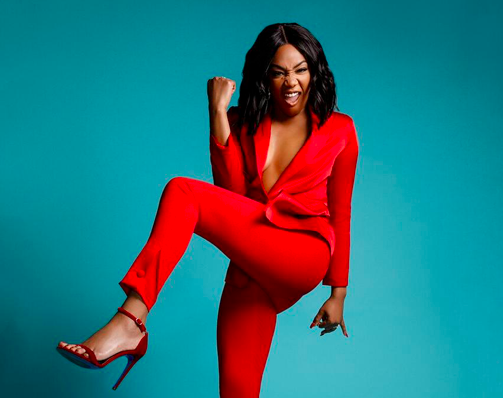 Tiffany Haddish introduces six up-and-coming stand-up comedians to the world in her new Netflix series "They Ready."
The series is executive produced by Haddish alongside Wanda Sykes and Page Hurwitz
"I am introducing six of my favorite comedians – in my eyes, they are super stars. The epitome of They Ready," Haddish said.
All six comedians were personally chosen by Haddish. She shares a history with each after working together on the stand up scene or in television. In an industry that too often excludes women, people of color, and LGBTQ performers, this diverse group of comedians, both in style and background, are ready for their time in the spotlight.
Comedians include Chaunté Wayans (Wild n' Out, 50 Shades of Black), April Macie (Last Comic Standing, Dave Attell's Comedy Underground; Snoop Dogg's: Bad Girls of Comedy, Jenny McCarthy's Dirty Sexy Funny), Tracey Ashley (Last Comic Standing; The Last O.G.), Aida Rodriguez (Last Comic Standing, The Comedian, Comedy Central's This Week at the Comedy Cellar, The Young Turks), Flame Monroe (Def Comedy Jam), and Marlo Williams (BET's Comicview).