For the wine enthusiast: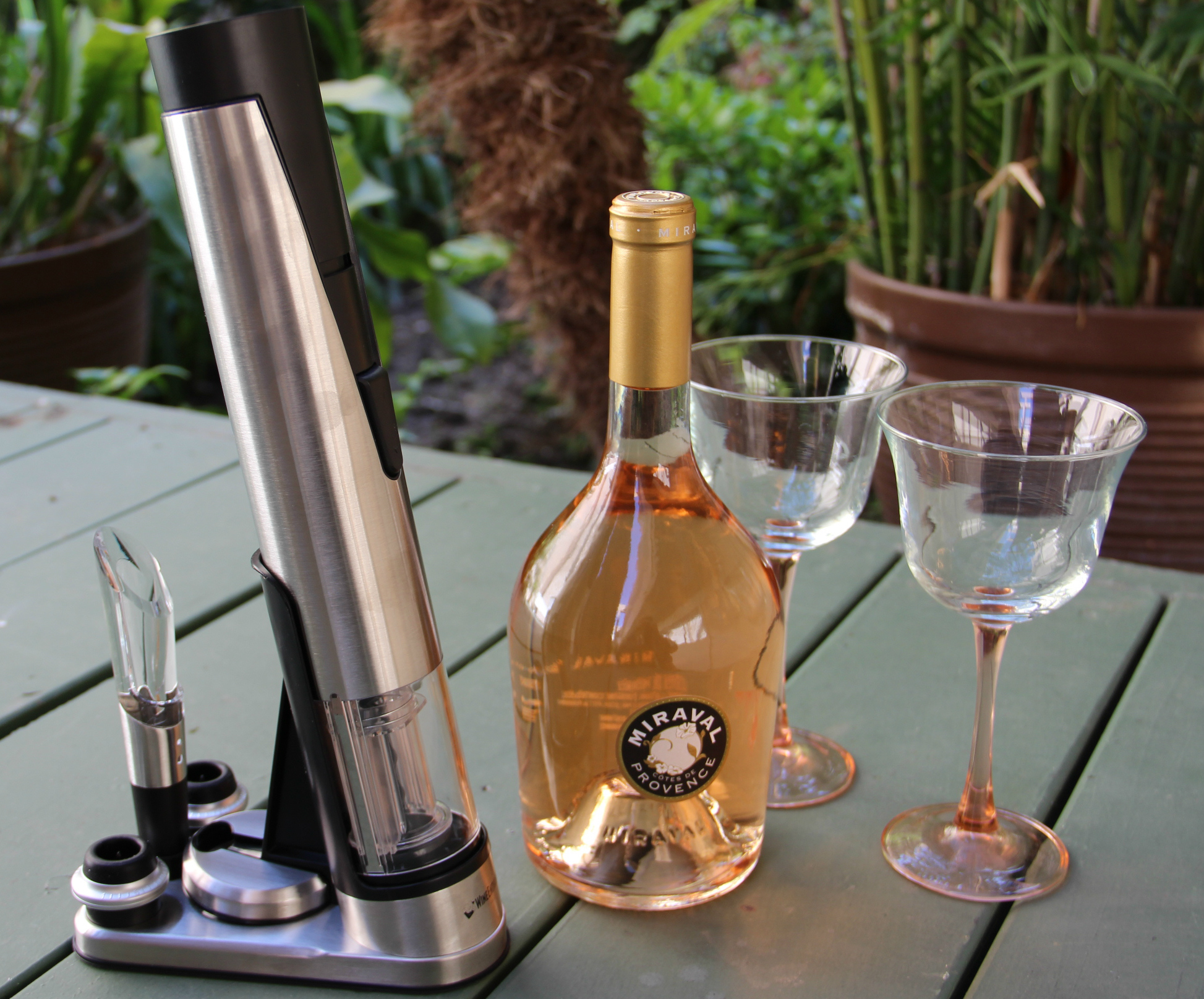 All-in-one is no longer reserved for computers. The Electric Blue 1 is the latest and ultimate wine opener and preserver for the wine enthusiast. Easy to use, it can open and seal up to 40 bottles with a single charge. The battery life display screen indicates when the battery is low.
It's simple to use, you just place the automatic corkscrew over the bottle. It will pull and release both natural and synthetic corks in seconds. The electric blue LED light is lit while it is being used. Once uncorked, place onto the base to be re-charged.
When opening a young wine or a vintage bottle, it is recommended to use an aerator. It will pump up just enough oxygen into the wine allowing its true bouquet to be revealed. Bubbles will form as you are pouring. You can then appreciate a smooth aerated glass of wine.
Don't worry if the bottle is only half empty. You can just flip over the Electric Blue 1 to the preserve end. Then place the stopper (which shows the date keeper) on the bottle, and suck the air out of it. It will beep once the job is done. Reusable stoppers fit all bottle types and include the date. You can then keep your wine up to one week or more. Et Voila!
The best gift you can ever give to any wine enthusiast.
Dimensions: 12- 1/2" H X 4" W X 6" D
Click here to get your Electric Blue 1
---
For the Champagne aficionados:
My major concern is always how to keep my leftover Champagne. I found two Champagne stoppers that work like a charm.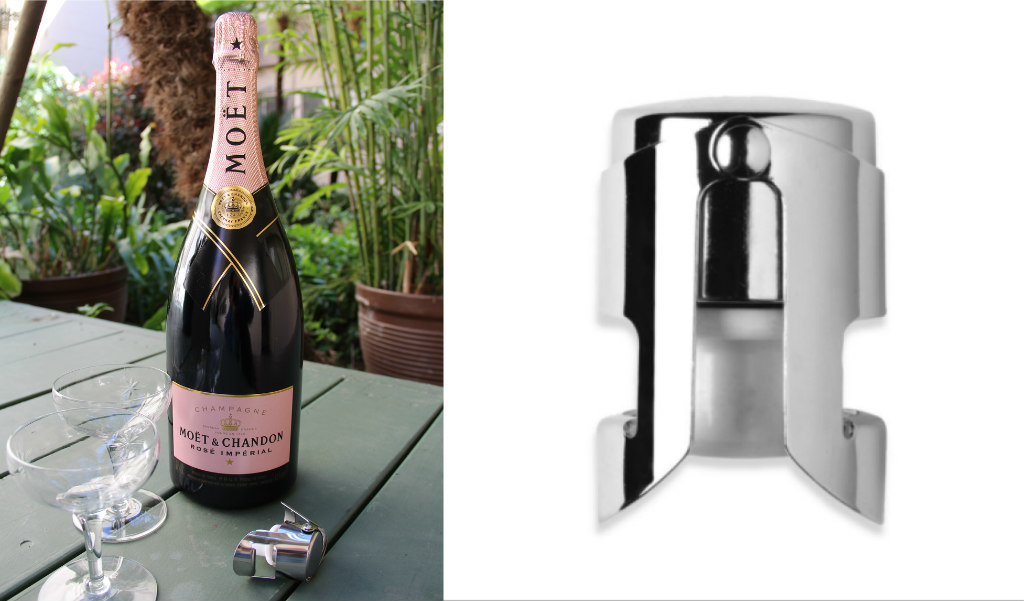 First: Cuisinart® Champagne Stopper
In Black/Stainless Steel, it provides a leak-proof, airtight seal to ensure your champagne stays bubbly for up to 3 days.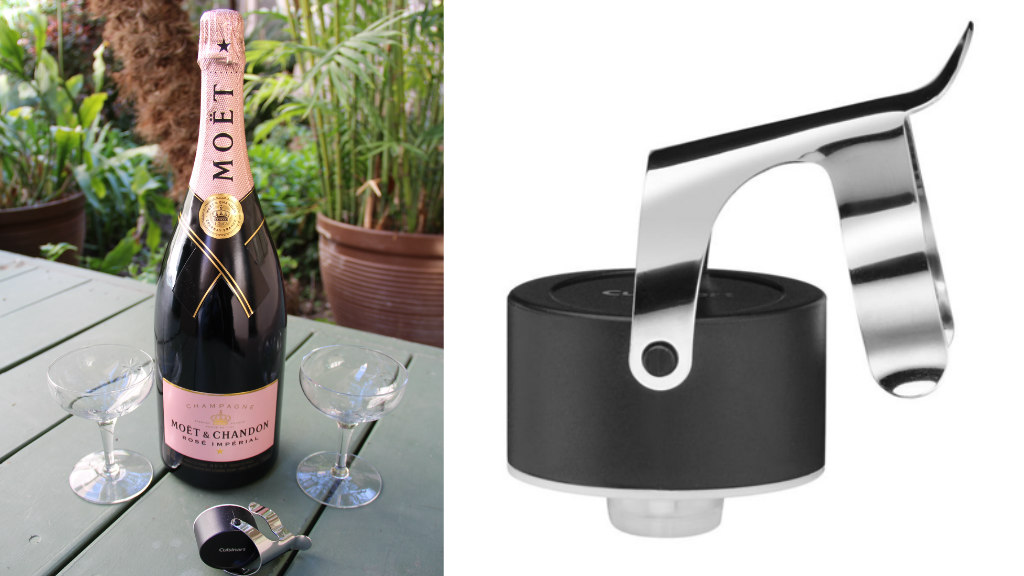 Second: Oenophilia Champagne Recorker
This chrome Champagne stopper is spring loaded so it holds a tight seal and keeps those bubbles bubbly!
Both can be found at Bed, Bath & Beyond: https://www.bedbathandbeyond.com