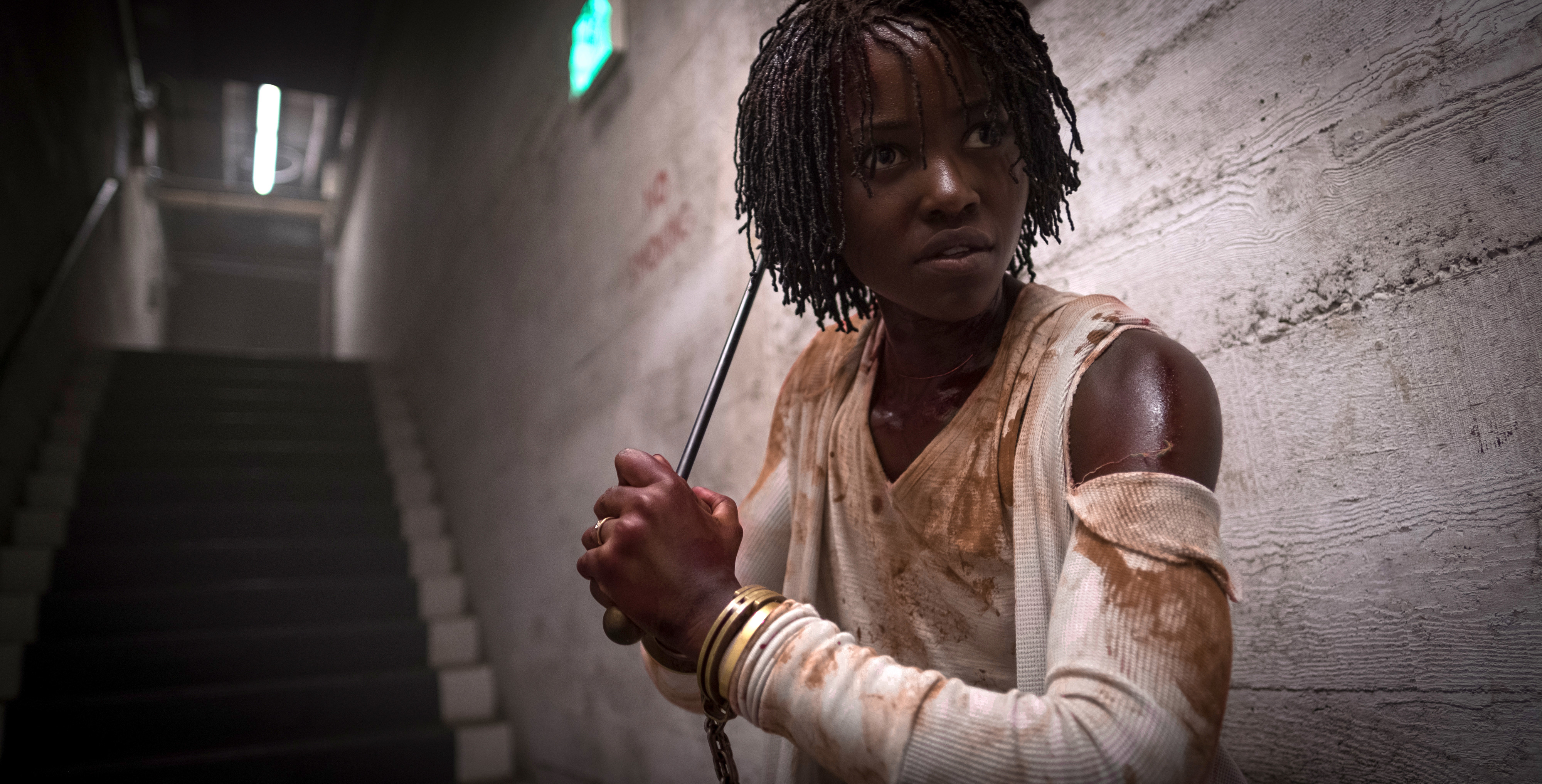 When we think apocalyptic films, we immediately picture meteors crashing into Earth or flesh-eating zombies. But leave it to writer/director Jordan Peele to serve us a wildly off-the-wall story that is, not only far from the stereotypical doomsday movie, but has all the makings of a solid slasher film as well. Breaking the filmmaking mold in 2017 with his satirical horror movie "Get Out," by now audiences should expect anything but the ordinary from Peele. With stellar comedic and dramatic performances from a cast lead by the ever-evolving Lupita Nyong'o, "Us" is twisted and scary in all the right ways.
Set in present day, "Us" follows the introverted Adelaide Wilson (Lupita Nyong'o) who returns to her beachside childhood home with her husband, Gabe (Black Panther's Winston Duke), and their two children (Shahadi Wright Joseph, Evan Alex) for an idyllic summer getaway. Haunted by an unexplainable and unresolved trauma from her past and compounded by a string of eerie coincidences, Adelaide feels her paranoia boil as she grows increasingly certain that a dark cloud hangs over her and something sinister is coming her way.
Peele does a fantastic job of weaving enough mystery throughout the film that audiences are left guessing and questioning until the very last moment. Incorporating all of the elements needed for a successful horror picture, the screenplay delivers just the right amount of comedy, thrill and blood. Peele imagines not one villain, but thousands in the form of Doppelgängers: mysterious doubles of living people. We know Doppelgängers in the social media world of Instagram as 'celebrities who look like us and vice versa.' But in this case, "Us" digs into the folklore and mythology of the "lookalike," which is reported as far back as ancient Egypt in the form of "ka," a physical manifestation of a spiritual double that shares the memories, experiences and feelings of its living counterpart. Think… evil twin.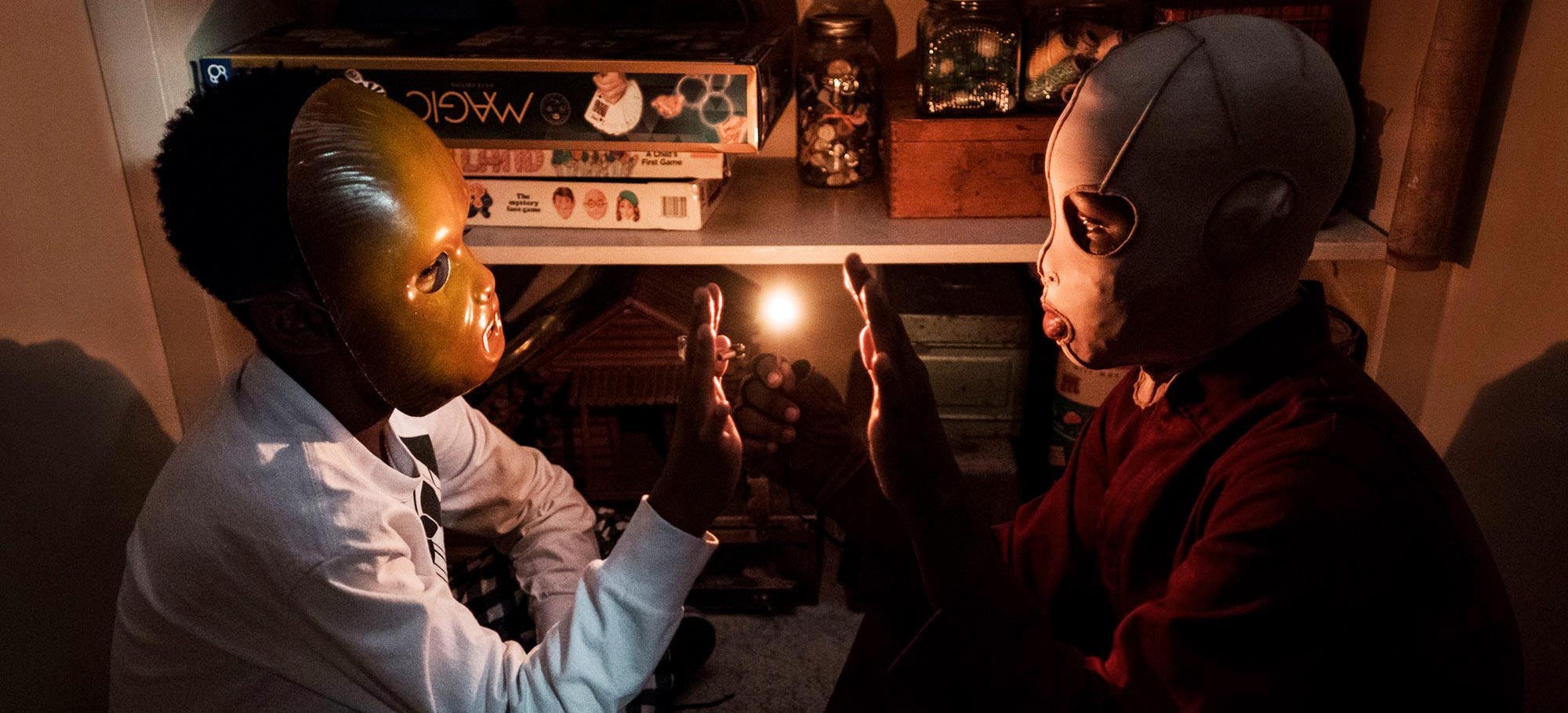 Peele made the right move partnering with the king of horror, producer Jason Blum (The Purge franchise, Insidious), who best understands gory bloodshed and suspenseful stories. Composer Michael Abels' (Get Out) score only elevates the jump scares and frightening performances.
Emmy winner Elisabeth Moss and Tim Heidecker, who portray the perfect superficial rich family are great as the film's comic relief. Equally amusing is Winston Duke as Adelaide's fun-loving husband. It's truly an ensemble effort by the entire cast, including the multifaceted performances from Shahadi Wright Joseph and Evan Alex, who play Adelaide and Gabe's children. But the stand-out actor is certainly Lupita Nyong'o. Peeling the onion layers of not one, but two complex characters, Nyong'o gives audiences a deeply disturbing performance portraying two tormented women.
Although you could leave the movie theater with a few unanswered questions, that may very well be Peele's intention. Perhaps there's a sequel in the works. After all, Jason Blum is known for his horror franchises.
It may not be Halloween horror movie season, but "Us" could very well be one of the best scary films of 2019.
By Pamela Price
Runtime: 116 min
Rated R for violence/terror, and language.