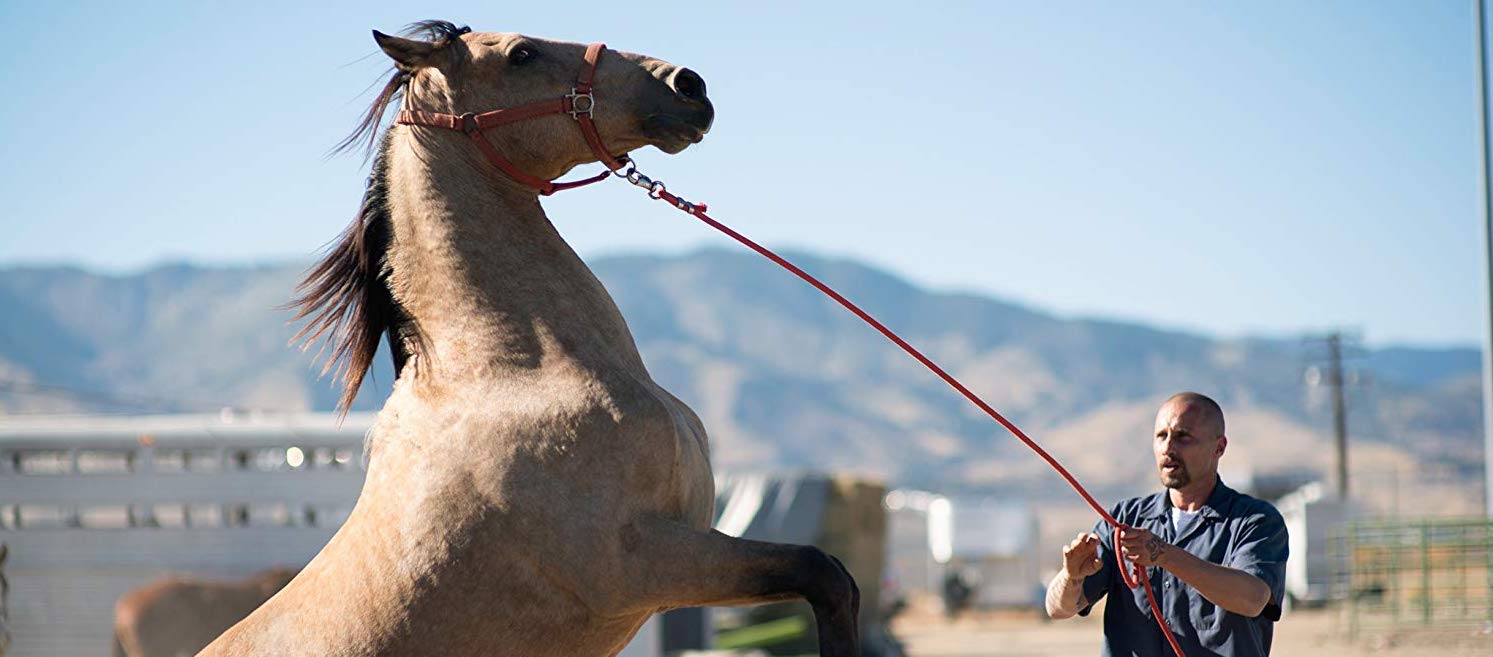 A hardened inmate serving an eleven-year bid learns to cope with his violent tendencies by participating in a wild horse training program in "The Mustang," a deeply moving prison drama starring Matthias Schoenaerts ("Rust and Bone," "Bullhead"), Jason Mitchell ("Straight Outta Compton," "Tyrel"), Connie Britton ("Dirty John") and screen legend Bruce Dern.
A superb directorial debut from French filmmaker Laure de Clermont-Tonnerre, "The Mustang" is an affecting story of redemption that transcends prison drama clichés thanks to a soulful standpoint, the unique training program at its center, and an emphasis on the character's poignant spiritual journey. Although the film is saddled with some of the usual prison drama action– drug smuggling, gang fights, etc. – Clermont-Tonnerre's impressively researched and heartfelt script is more concerned with character than anything else, charting her protagonist's internal drama in a masterful way that reaps rousing dividends. Featuring stunning cinematography that calmly captures the remote Western landscape, a brilliantly evocative score by Jed Kurzel, and a handful of memorable performances from the diverse cast, especially Matthias Schoenaerts' award-worthy lead turn, "The Mustang" is a poetic prison drama whose touching story of friendship and forgiveness moviegoers won't soon forget.
In the film, Schoenaerts portrays Roman Coleman, a Nevada prison inmate halfway through an eleven-year sentence for an impulsive act of domestic violence that resulted in tragedy. Like many violent offenders, Roman has had a lifelong struggle controlling his anger and confronting his emotions, and his inability to address these problems is a major obstacle to his relationship with his pregnant teenage daughter (Gideon Adlon) and his overall rehabilitation.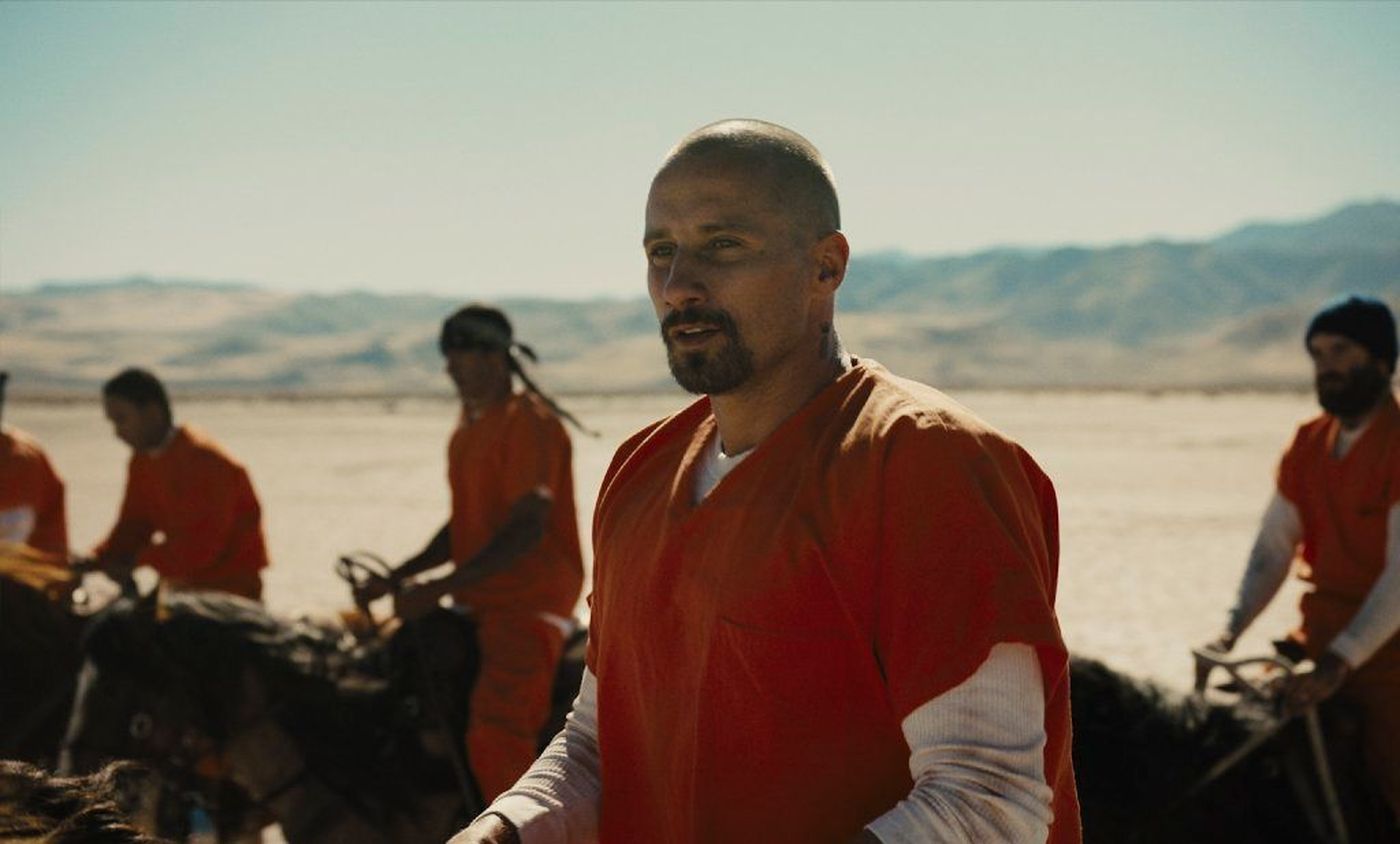 As part of his social rehabilitation, in addition to counseling sessions with a prison psychologist (Connie Britton), Roman is selected to participate in an "outdoor maintenance" program otherwise known as the Wild Horse Inmate Program, wherein inmates train mustangs for sale at public auction. Run by a seasoned trainer (Bruce Dern), the program is an effective method for violent offenders like Roman to get in touch with their humanity in an effort to ease their transition back to society after release.
Despite some initial setbacks, and with the help of an inmate trainer named Henry (Jason Mitchell), Roman develops a close bond with an unruly horse who he names Marquis, and in turn learns invaluable lessons about empathy and controlling his emotions. But when Roman's cellmate (Josh Stewart) forces him to smuggle horse tranquilizers from the farm, it threatens to derail his place in the program and his rehabilitation efforts along with it.
Filmed at the decommissioned Nevada State Prison with an eye toward authenticity, writer-director Laure de Clermont-Tonnerre exhibits a patience and maturity in her storytelling style that makes it hard to fathom that "The Mustang" is her first feature. Working from a spare but sturdy storyline, Clermont-Tonnere's script is the result of exhaustive research into the mustang training program and the positive effects it has had on recidivism rates, and she anchors this interesting subject matter in the very basic premise of a man's relationship with his horse. And while the filmmaker's emphasis on realism is impressive, resulting in an almost documentary-like authenticity at times, her skills as a dramatist are unmistakable throughout, as the emotional undercurrents of her narrative are powerful enough to sweep audiences right off their feet. Also helping the film achieve its emotional heights are an achingly beautiful score by Jed Kurzel that captures the story's tragedies and triumphs with equal precision, and Ruben Impens's unforgettable imagery that effectively juxtaposes the gorgeous landscape of the American West with the harsh prison setting.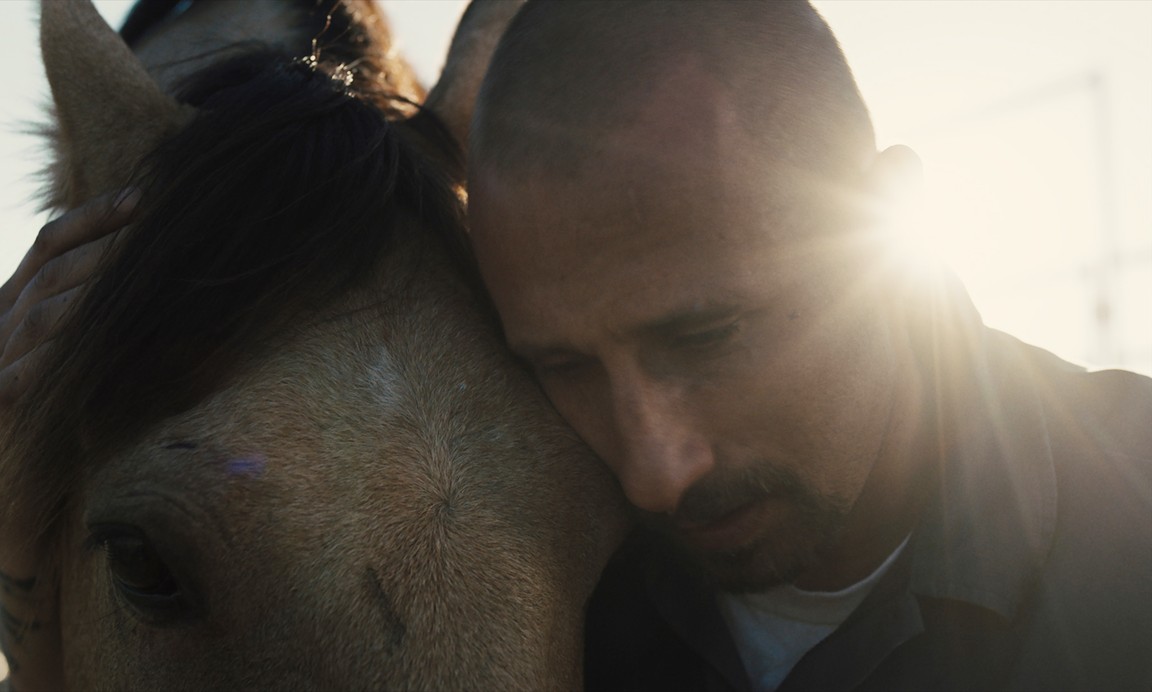 While filmmaker Laure de Clermont-Tonnerre's formidable filmmaking elicits the power and inherent beauty of the story at hand, it is Flemish actor Matthias Schoenaerts portraying the troubled protagonist Roman Coleman that elevates this film to must-see status. Laying bare his character's inner turmoil, from the unchecked aggression and volcanic violence to a surprising sensitivity, Schoenaerts gives a revelatory performance that makes his acting talents plain as day, and the scenes of him training and bonding with his horse are touching enough to warm even the coldest of souls. Connie Britton is a strong presence as the prison psychologist who helps Roman get in touch with his long-repressed feelings, while Jason Mitchell is an absolute joy playing an outgoing inmate trainer who helps Roman through the arduous horse training process, but it's Bruce Dern's knockout performance as the fatherly veteran trainer that truly stands out in the supporting category.
A stirring tale of humanity and redemption, "The Mustang" is a poetic drama that highlights a fascinating form of prison rehabilitation, marks a potent filmmaking debut and announces the arrival of an extraordinary actor to American audiences.
By Lucas Mirabella
Running Time: 96 minutes
Rated R for language, some violence and drug content.