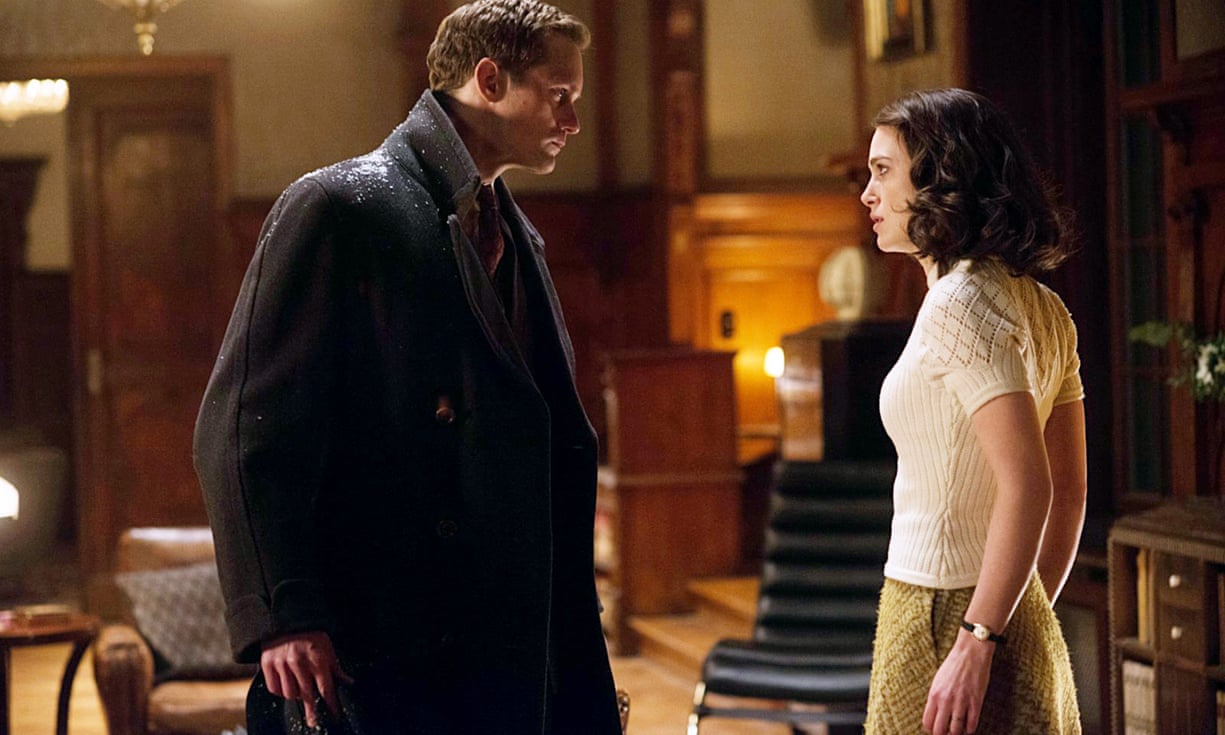 Adding another period piece to her ever-expanding resume, Keira Knightley plays the wife of a British colonel in Postwar Germany who strikes up an affair with their German house owner in "The Aftermath," a predictable wartime romance costarring Jason Clarke and Alexander Skarsgård.
Based upon the novel of the same name by Rhidian Brook, who co-wrote the screenplay along with Joe Shrapnel and Anna Waterhouse, this stodgy postwar drama manages to hit upon a couple moments of sufficient conflict, given the tense environment of Postwar Germany, but the predictable nature of the storyline and the clichéd treatment of wartime strife renders this commendable effort a bit of a bore. Although director James Kent ("Testament of Youth") excels in the storyline's interpersonal drama and successfully recreates the ravaged city of Hamburg, there is an overwhelming artificiality to the proceedings that prevents the picture from hitting the high notes to which it aspires. And while Kent is able to steer his talented cast toward some solid performances, it isn't enough for audiences to justify sitting through this overly familiar endeavor.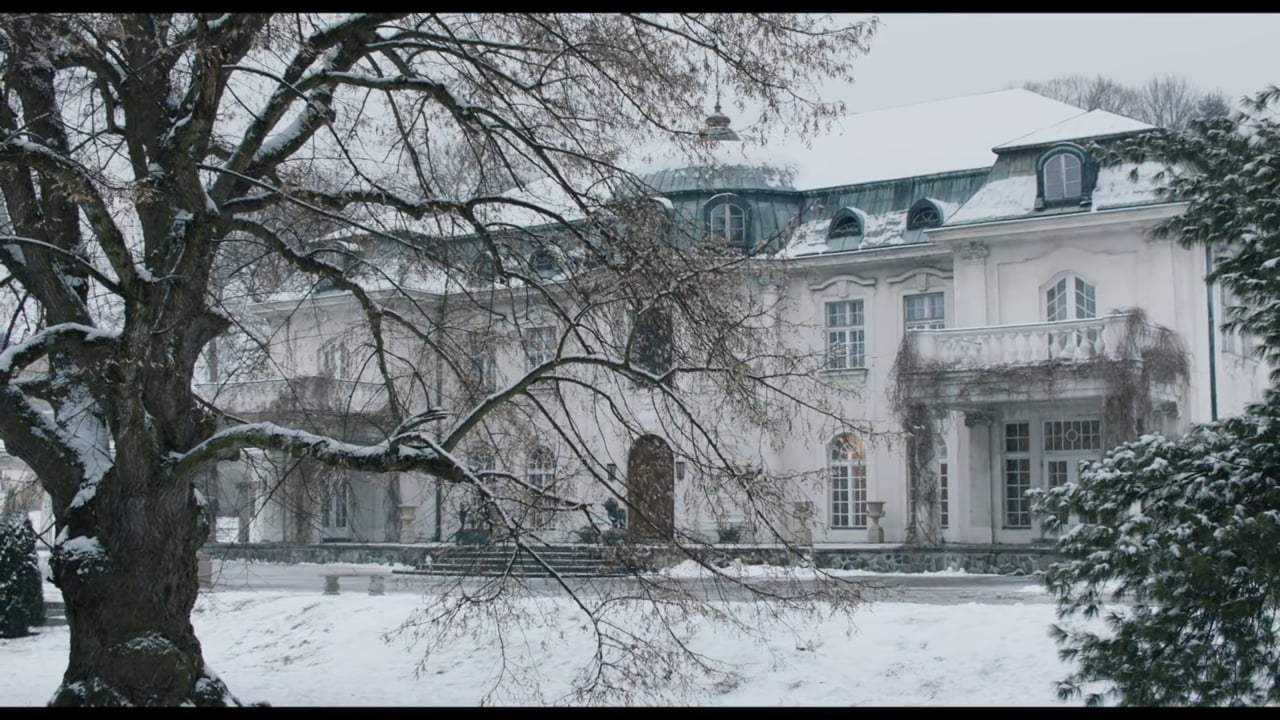 Set in the tense months after World War II, "The Aftermath" follows Lewis and Rachel Morgan (Jason Clarke, Keira Knightley), a British colonel and his wife who are assigned to the war-ravaged city of Hamburg to help with reconstruction efforts and bring some order to the unstable environment. There, Lewis and Rachel are put up in the estate of Stephan Lubert (Alexander Skarsgård), a German architect who, along with his daughter Freda (Flora Thiemann), are still coping with the loss of Stephan's wife during the war. Lewis and Rachel suffer similar wounds, as they lost their child during a wartime bombing, and their relationship hasn't been the same since. Due to their strained marriage and general feelings of unease in their new environment, Rachel doesn't take kindly to Stephan and Freda, but Lewis convinces his wife to allow the Luberts to remain living there.
Despite her initial coldness towards the German family, while her husband is off tending to his soldierly duties, Rachel grows close to Stephan, particularly after learning of their shared grief, and this closeness soon turns to romance. Meanwhile, Stephan's daughter develops feelings for a Nazi youth in hiding (Jannik Schumann) who hopes to takes his rage out on his oppressors. As Rachel and Stephan's love affair heats up, complications arise, old wounds are reopened, and characters are forced to come to grips with some harsh realities.
Given the highly charged atmosphere of wartime enemies forces to share the same home, the screenplay's setup is an indeed an interesting one, and their combative relationship does lead to some heady drama, but it is simply not enough to keep audiences engaged throughout. There are also too many narrative conveniences in the script by Brook, Shrapnel, and Waterhouse, such as both families coping with the loss of a loved one, while the subplot involving Stephan's daughter and the bloodthirsty Nazi youth comes across as ill-advised and artificial. Even Lewis' reconstruction efforts feel like padding to the overarching love story, leading the whole enterprise to feel manipulative and manufactured. And so we are left with the domestic drama at the German estate, which manages to provide some intensity thanks to the illicit romance at the story's center, but these fleeting moments of intrigue are virtually erased by the predictable plot.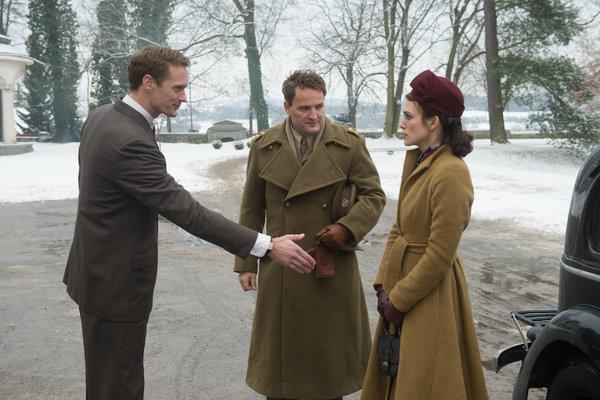 It goes without saying that Keira Knightley is a supremely talented actress capable of lending credibility and sophistication to the roles she takes on, particularly the period pieces, and while the film doesn't live up to expectations, her performance as the dissatisfied and grief-stricken British colonel's wife certainly does. From her standoffishness towards the German family and strained relations with her husband, to the passionate romance and subsequent guilt, Knightley hits all the right notes with consummate skill. Portraying her equally unhappy husband who pores himself into his wartime work to stave off despair, Jason Clarke gives a competent performance in an otherwise unmemorable role. Finally, as the German widower struggling to raise his daughter alone, Alexander Skarsgård is a forceful and charismatic presence throughout, nicely balancing his character's underlying anger and grief with his growing feelings towards Rachel, and their romantic scenes together somewhat succeed in steaming up the otherwise lukewarm narrative.
"The Aftermath" is a superficial and entirely too predictable romantic drama.
By Lucas Mirabella
Running Time: 109 minutes
Rated R for sexual content/nudity, and violence including some disturbing images.
http://www.foxsearchlight.com/theaftermath/