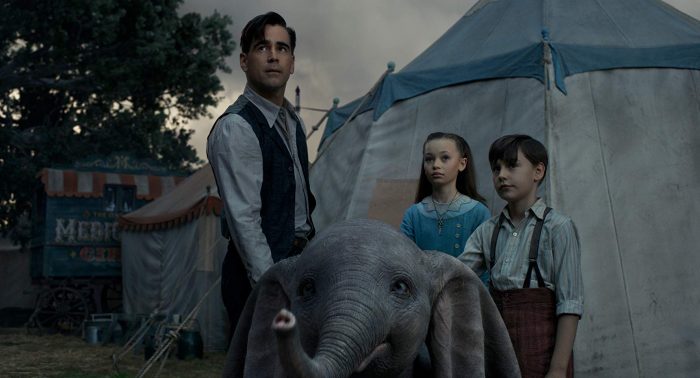 Almost 80 years since Walt Disney Studios' released the original "Dumbo," director Tim Burton breathes life back into this touching tale for a new generation. With visually stunning effects, elaborate costumes and an uber-talented cast, this live-action adventure is a magical reboot of the beloved classic story.
In 1939, authors Helen Aberson and Harold Pearl wrote "Dumbo the Flying Elephant" before it was adapted into a 64-minute film, which was one of the very first movies Disney ever released. The original animated movie was told through the eyes of Dumbo, with little dialogue and focus on human characters. In the latest version, screenwriter Ehren Kruger merges humans and animals in a fresh storyline which follows a small circus troupe in 1919.
Circus owner Max Medici (Danny DeVito) enlists former circus star Holt Farrier (Colin Farrell) and his children, Milly and Joe (Nico Parker & Finley Hobbin), to care for a newborn elephant whose oversized ears make him the laughingstock of the show. But when they discover that Dumbo can fly, the circus makes an incredible comeback, attracting persuasive entrepreneur V.A. Vandevere (Michael Keaton), who recruits the peculiar pachyderm for his newest, larger-than-life entertainment venture, Dreamland. Dumbo soars to new heights alongside a charming and spectacular aerial artist, Colette Marchant (Eva Green), until Holt learns that, beneath its shiny veneer, Dreamland is full of dark secrets.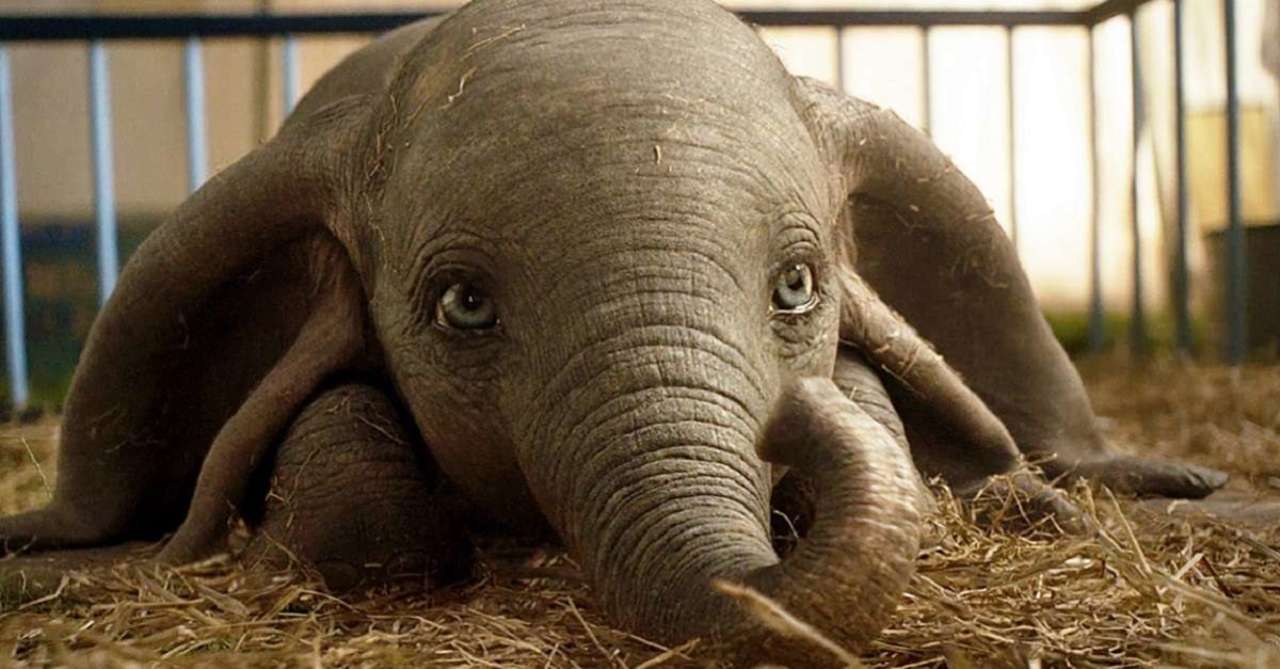 Although the ensemble cast is star-studded, the true stars of this film is the creative team comprised of director Tim Burton, cinematographer Ben Davis, BSC ("Doctor Strange," "Guardians of the Galaxy"), Oscar®-winning production designer Rick Heinrichs ("Star Wars: Episode VIII – The Last Jedi"), four-time Oscar-winning costume designer Colleen Atwood ("Alice in Wonderland") and the entire CGI special/visual effects crew who created baby Dumbo.
With funny moments throughout the long-running movie, the story picks up energy when V.A. Vandevere (Keaton) comes into the picture. Keaton gives a great performance as the eccentric villain. Farrell is a fine hero and Nico Parker and Finley Hobbin are wonderful as the children who care for Dumbo. Alan Arkin even appears towards the end of the film as powerful banker J. Griffin Remington.
Humans aside, Dumbo and his mama elephant will warm your heart. It's almost as if they're real as they step into the circus ring.
Perfect for families, children will watch in wonder as a CGI baby Dumbo teaches them that "nothing is impossible."
By Pamela Price
Run time: 112 minutes
Rated PG for peril/action, some thematic elements, and brief mild language