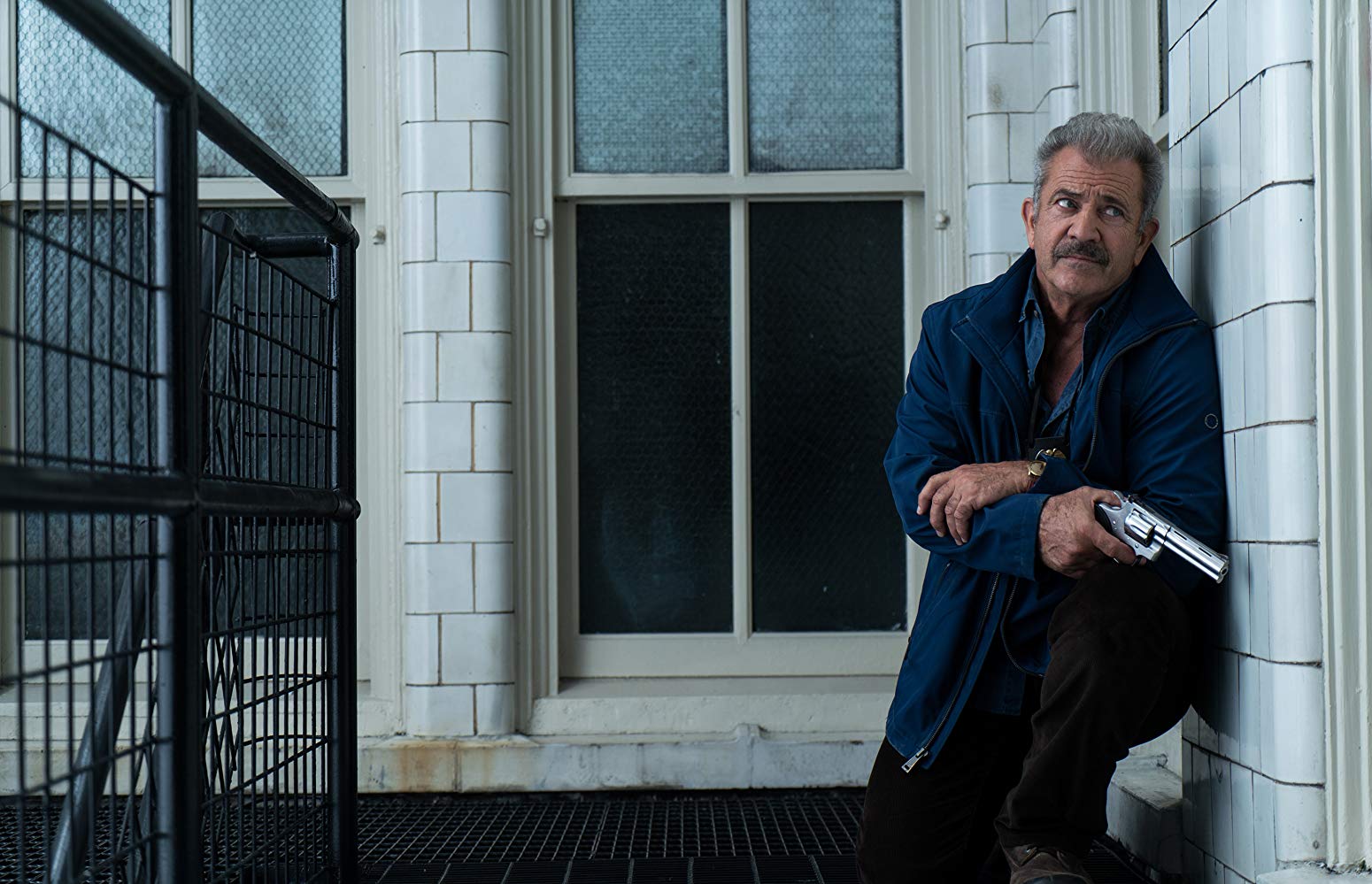 Mel Gibson and Vince Vaughn play a pair of cops forced to go crooked when a viral video of an arrest involving excessive force gets them suspended without pay in "Dragged Across Concrete," a wonderfully down and dirty drama featuring Tory Kittles, Jennifer Carpenter and Don Johnson, among others.
With his third and best feature to date, writer-director S. Craig Zahler ("Brawl in Cell Block 99") offers audiences yet another rough and rugged genre flick, this time taking on the crooked cop film with an infectious enthusiasm that translates to an engaging and wholly entertaining piece of cinema. With an excellent script that is chockfull of twists and ear-pleasingly original dialogue, moody imagery that nicely compliments the underworld atmosphere, and a pair of top-notch performances from Vince Vaughn and Mel Gibson, particularly the latter, who puts in his best onscreen work in many moons, "Dragged Across Concrete" goes by the beat of its own drum, and is all the better for it. This is the work of a filmmaker with complete tonal control over his material, and while the results may be a little too gonzo for your average moviegoer, patience in this distinctive offering is handsomely rewarded.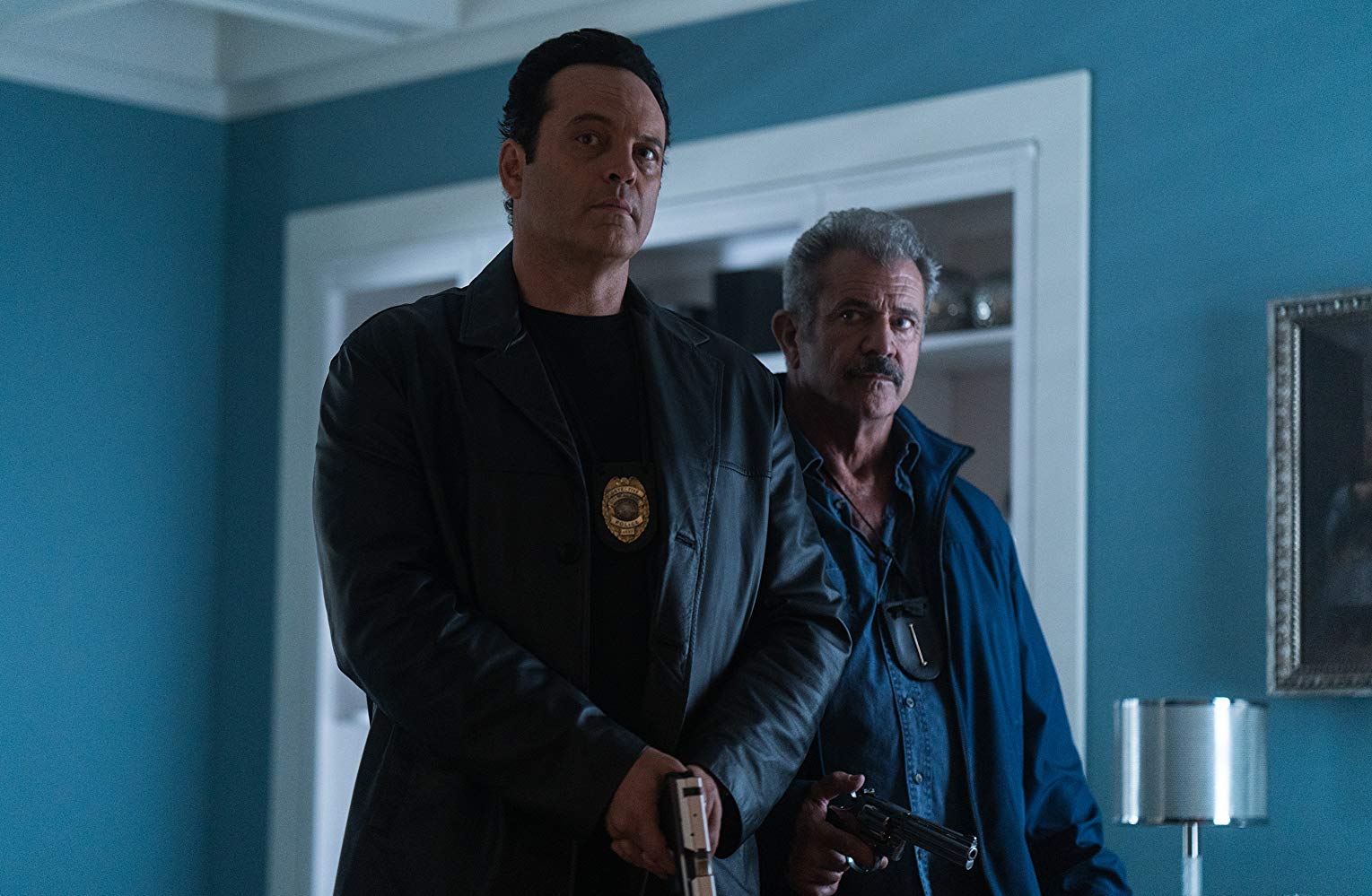 Set in the fictional American city of Bulwark, "Dragged Across Concrete" follows a collection of colorful characters on either side of the law as they struggle to make ends meet in their harsh urban environment. At the center of it all are a pair of police officers, the hard-boiled veteran Brett Ridgeman (Mel Gibson), whose soul-sucking years as an inner city cop have left him bitter and world-weary, and Anthony Lurasetti (Vince Vaughn), a motor-mouthed officer whose ethics are much more intact than those of his volatile partner. While initiating a drug bust, Ridgeman gets a little too rough with the suspect, and when the video of the arrest goes viral, it leads to a media firestorm demanding that the officers be disciplined. And even though Ridgeman is the principal offender, to avoid any public backlash, their lieutenant (Don Johnson) decides to suspend both officers without pay.
The suspension could not have come at a worse time for the officers, as Lurasetti is trying to finance an engagement ring for his girlfriend (Tattiawna Jones) while Ridgeman continues to struggle supporting his daughter (Jordyn Ashley Olson) and handicapped wife (Laurie Holden). Therefore, when Ridgeman is tipped off by an underworld associate (Udo Kier) about a big deal in the works involving a shady foreigner named Vogelmann (Thomas Kretschmann), he convinces Lurasetti to help stakeout the criminals in hopes of robbing them of their loot. But, as one might expect, their foray into the underworld hits a few bumps along the way, involving a recent parolee (Tory Kittles) dipping his feet back into the game, a stressed out bank teller (Jennifer Carpenter) making a fateful return to her job post maternity leave, and a pair of ruthless assassins willing to kill anyone who stands in their way.
Despite the multiple perspectives at play, writer-director S. Craig Zahler offers audiences a fairly uncomplicated storyline to follow, making this gritty tale of crooked cops and robbers easily digestible even when new characters are introduced out of context. Consisting of loosely structured, dialogue heavy scenes that allow his characters – and the audience – to soak in the pungent atmosphere, the film's two and a half hour running time flies by surprisingly quickly thanks to the fascinating characters who are a constant delight, the unexpected plot twists, and the inherent suspense of the premise. And while the film may at times run the risk of being needlessly provocative, with its abundance of racism and jarring violence, the material still fits within the context of the savage storyline, such that the substance feels appropriate, albeit a touch excessive.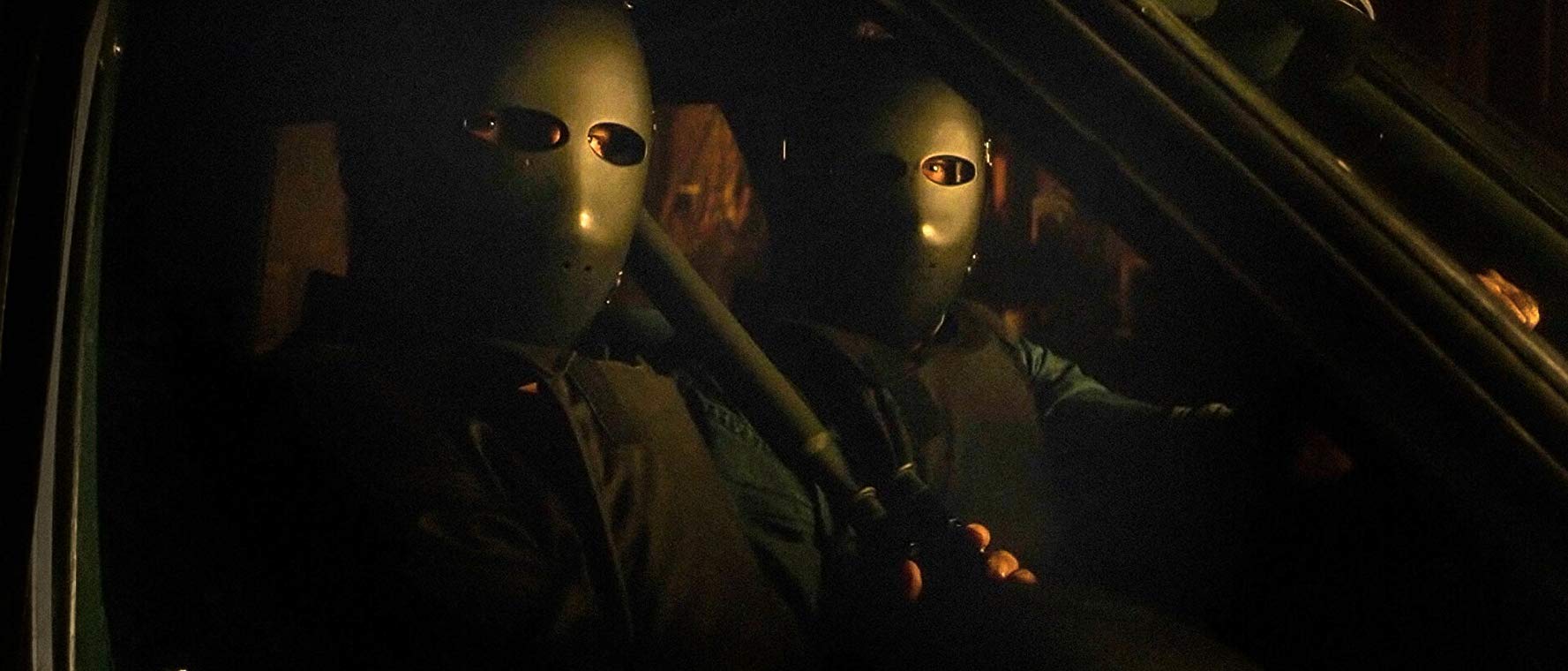 Beyond the sterling script that is funny, slick and hard-edged in all the right places, the acting of "Dragged Across Concrete" is good enough in itself to justify seeking this gritty genre picture out in the theaters, and nowhere is that more evident than in Mel Gibson's all-in performance as the volatile, racist officer Brett Ridgeman. Wearing a career's worth of disappointments and dashed dreams on his sleeve, Gibson inhabits the character with just the right amount of cynicism and gallows humor, and delivers one of his most memorable performances in years. Playing Ridgeman's quick-witted, more morally minded partner Anthony Lurasetti, Vince Vaughn continues to thrive under the dedicated direction of his "Brawl in Cell Block 99" director, and his scenes with Gibson, which take up the bulk of the film, crackle with chemistry. Also putting in excellent work here is Tory Kittles, who is smooth as silk in his portrayal of Henry Johns, a recent parolee trying to better his family's situation by any means necessary, as does Jennifer Carpenter in her short and stressful turn as a bank employee who chose the wrong damn day to return to work.
"Dragged Across Concrete" is enjoyable pulp fiction full of grime and grit.
By Lucas Mirabella
Rated R for strong violence, grisly images, language and some sexuality/nudity
Running Time: 159 minutes
https://www.lionsgate.com/movies/dragged-across-concrete