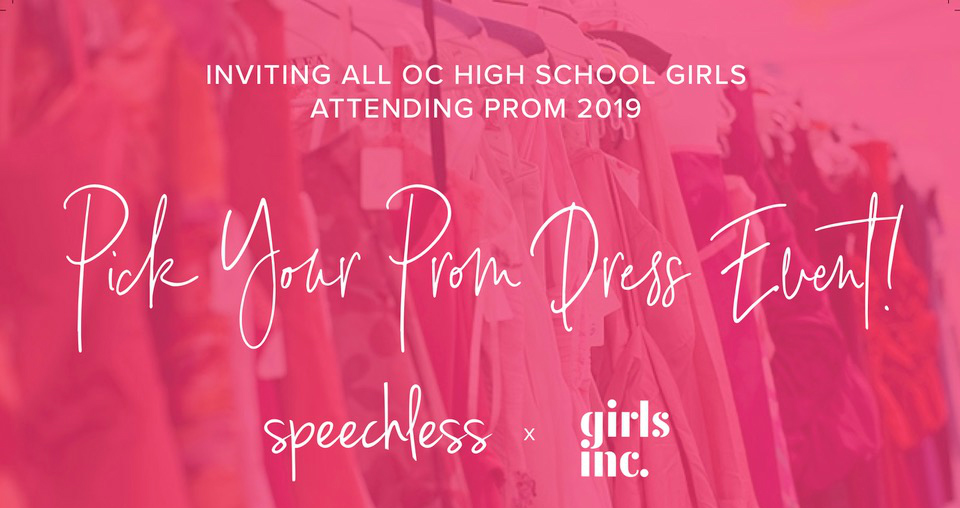 Each year, Girls Inc. of Orange County continues to positively change the lives of 4,000 girls, kindergarten to 18 years old.
Just in time for National PROM Day, Speechless dresses is proud to support Girls Inc. of Orange County for the second year in a row. Pick Your Prom Dress Event will help girls in need get a FREE prom dress this season on Saturday March 30 from 9am – 3pm. Girls Inc will host 40 girls at their center in Costa Mesa, while they get glam with makeup provided by Too Faced, and styled by fashion influencer and social media maven Adaleta Avdic.
The event will also hold workshops on body image, assertiveness, and making strong, smart, and bold decisions. The girls are set to receive hair and makeup tips from today's top beauty influencers as well as free a free lunch.
To register please visit www.girlsincprom.eventbrite.com