Actress, businesswoman, philanthropist and New York Times bestselling author Denise Richards has joined the cast of CBS' daytime drama THE BOLD AND THE BEAUTIFUL. Her first episode airs Thursday, April 4 (1:30-2:00 PM, ET/12:30-1:00 PM, PT) on the CBS Television Network.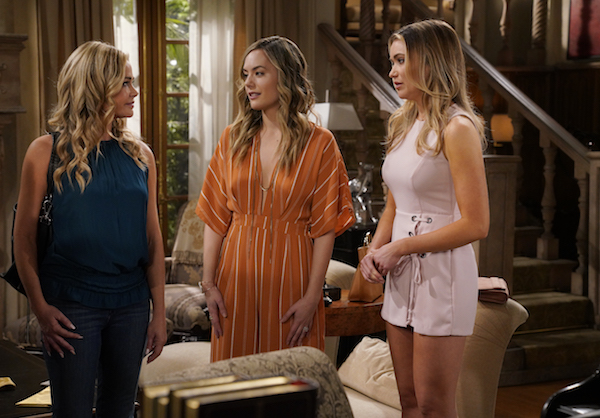 Richards plays Shauna Fulton, a fun-loving, hard-working, single mother from Las Vegas. She heads for Los Angeles when she learns that her daughter, Flo (portrayed by Katrina Bowden, "30 Rock"), the pride and joy of her life, is entangled in an emotional baby-swap. However, Shauna's involvement won't stop there. She's got a past and big secrets to spill!
Richards made her big screen debut in the cult classic hit "Starship Troopers" and went on to garner international recognition for her leading Bond Girl role as Dr. Christmas Jones opposite Pierce Brosnan in "The World is Not Enough." Her film credits include "Wild Things" and a cameo in the hit romantic comedy "Love Actually." Currently, she stars as the newest cast member in "The Real Housewives of Beverly Hills."

THE BOLD AND THE BEAUTIFUL, the most-watched dramatic serial in the world, recently celebrated both its 8,000th episode and 32nd anniversary. The series is broadcast weekdays (1:30-2:00 PM, ET/12:30-1:00 PM, PT). It is a Bell-Phillip Television production. Bradley Bell is the executive producer.