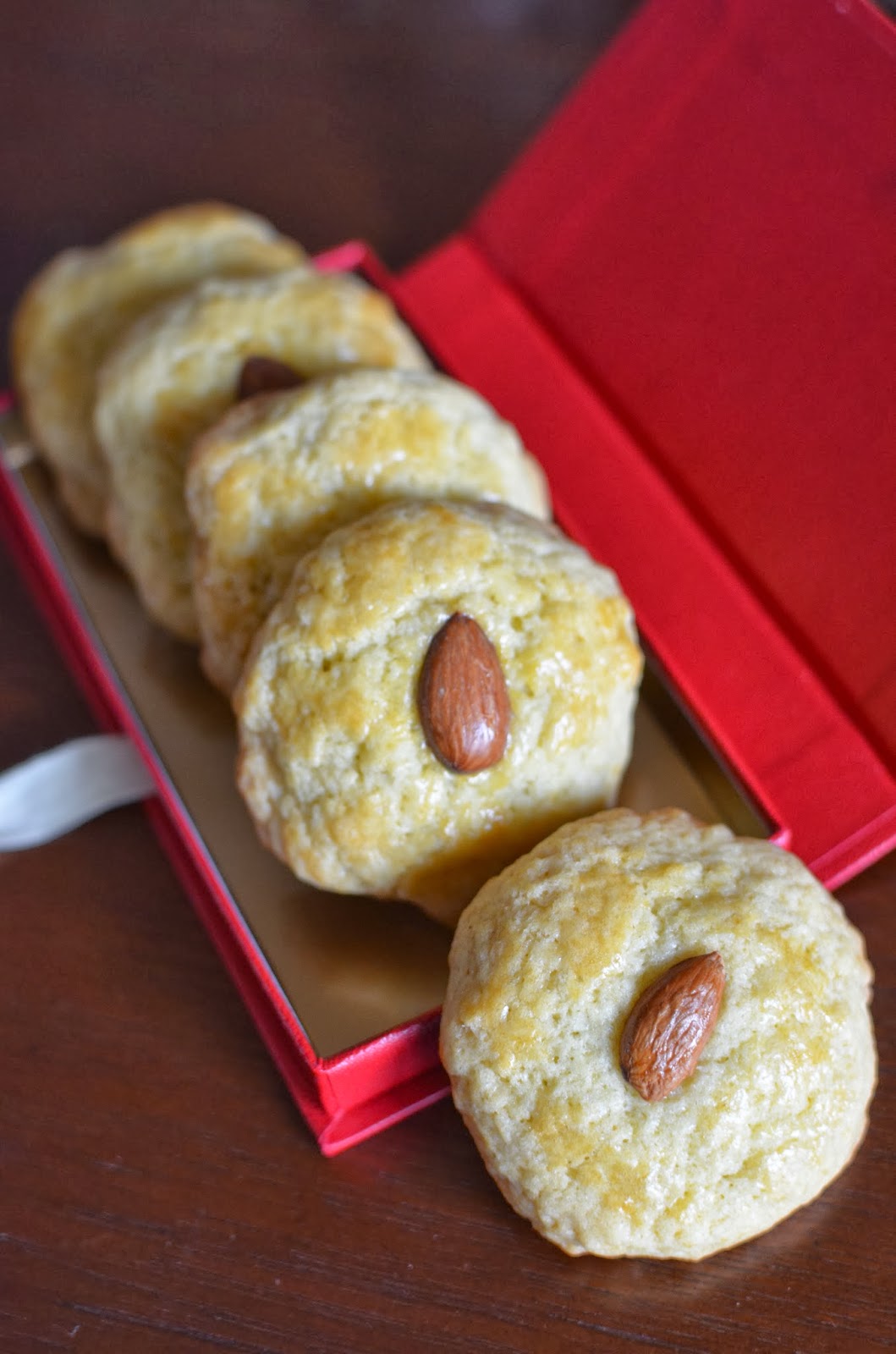 Continuing with our 'Around the World' recipes for the holidays… In China, while few celebrate Chistmas; almond cookies are very popular for the Chinese New year.
This recipe will make about 4 dozen.
WHAT YOU NEED:
2½ cups flour
1 cup sugar
1 teaspoon baking soda
½ teaspoon salt
1 cup vegetable shortening
2 eggs, beaten
1 Tablespoon almond extract
About 48 whole almonds, unsalted
WHAT TO DO:
Preheat oven to 325°F. Grease cookie sheets.
Mix flour, sugar, baking soda, and salt in a bowl.
With a fork, slowly add shortening, a little at a time, to the flour mixture.
Add the beaten eggs and almond extract.
Shape the dough into balls the size of a large cherry.
Place the dough onto the cookie sheets and press an almond into the center of each cookie.
Bake for 25 minutes.